AgroSolar Flex
The AgroSolar Flex has a different tilt angle for each season and can also be tilted vertically.
Movable plant that can be tilted into a vertical elevation for cultivation.
Bifatial Solarmodule
135 Grad single axis tracker
Suitable for agricultural cultivations oriented from west to east.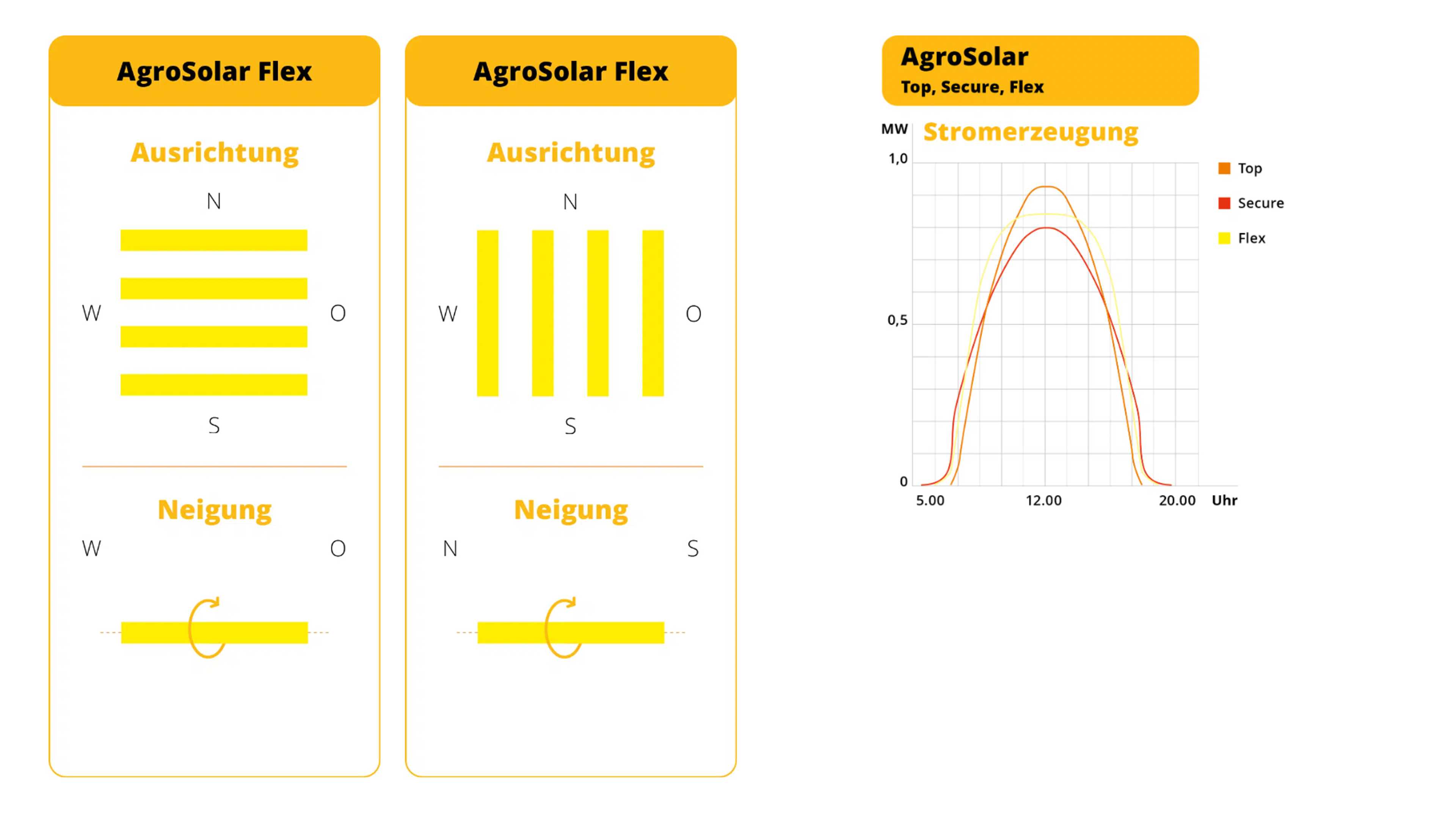 This information has been reviewed and verified by the manufacturer. All data without guarantee.
General
Cereals, sugar beet, potato
Vertical tiltable, tilt angle adjustable
passive (plant goes into vertical rain position)
Company
---