Can be used regardless of the time of day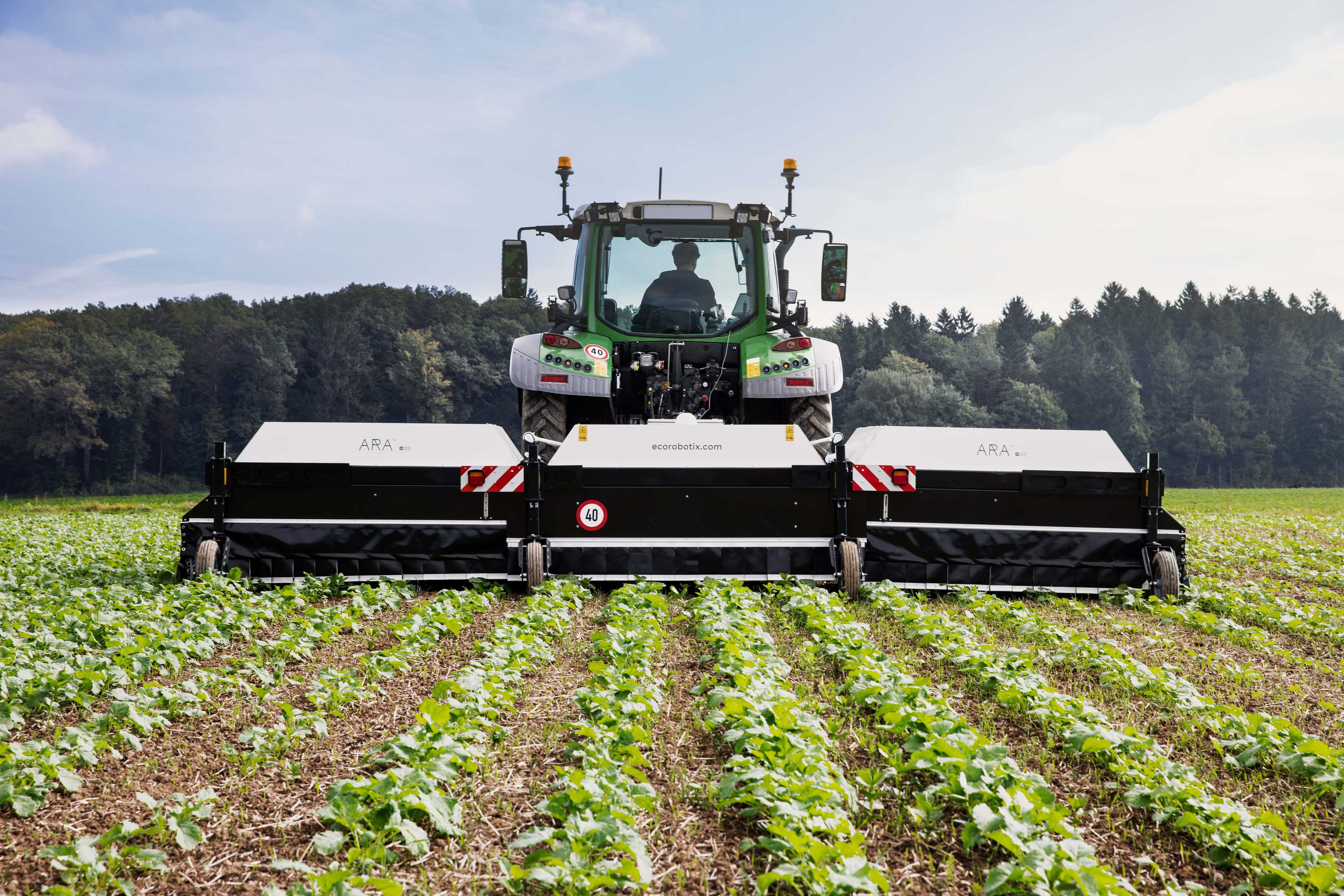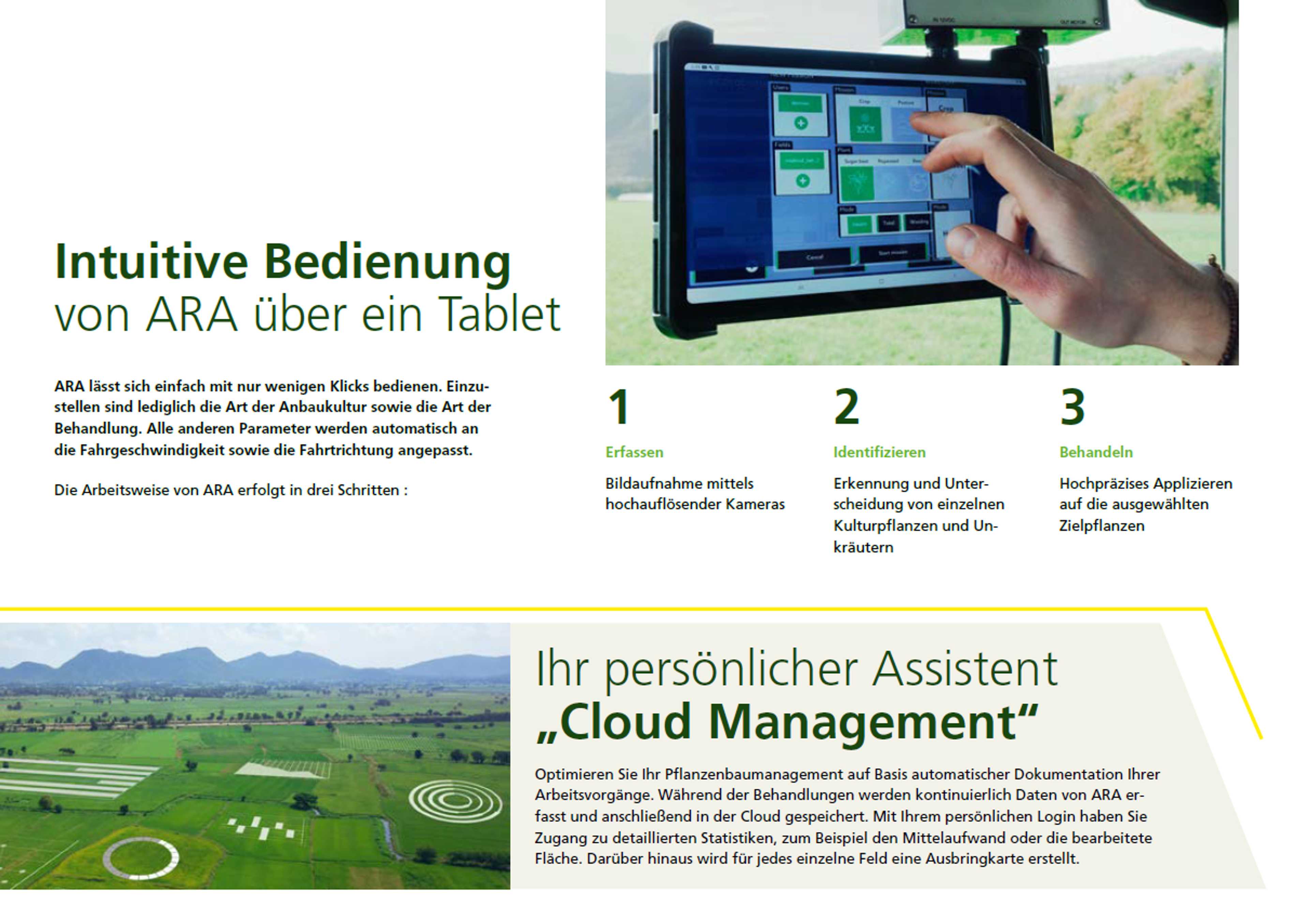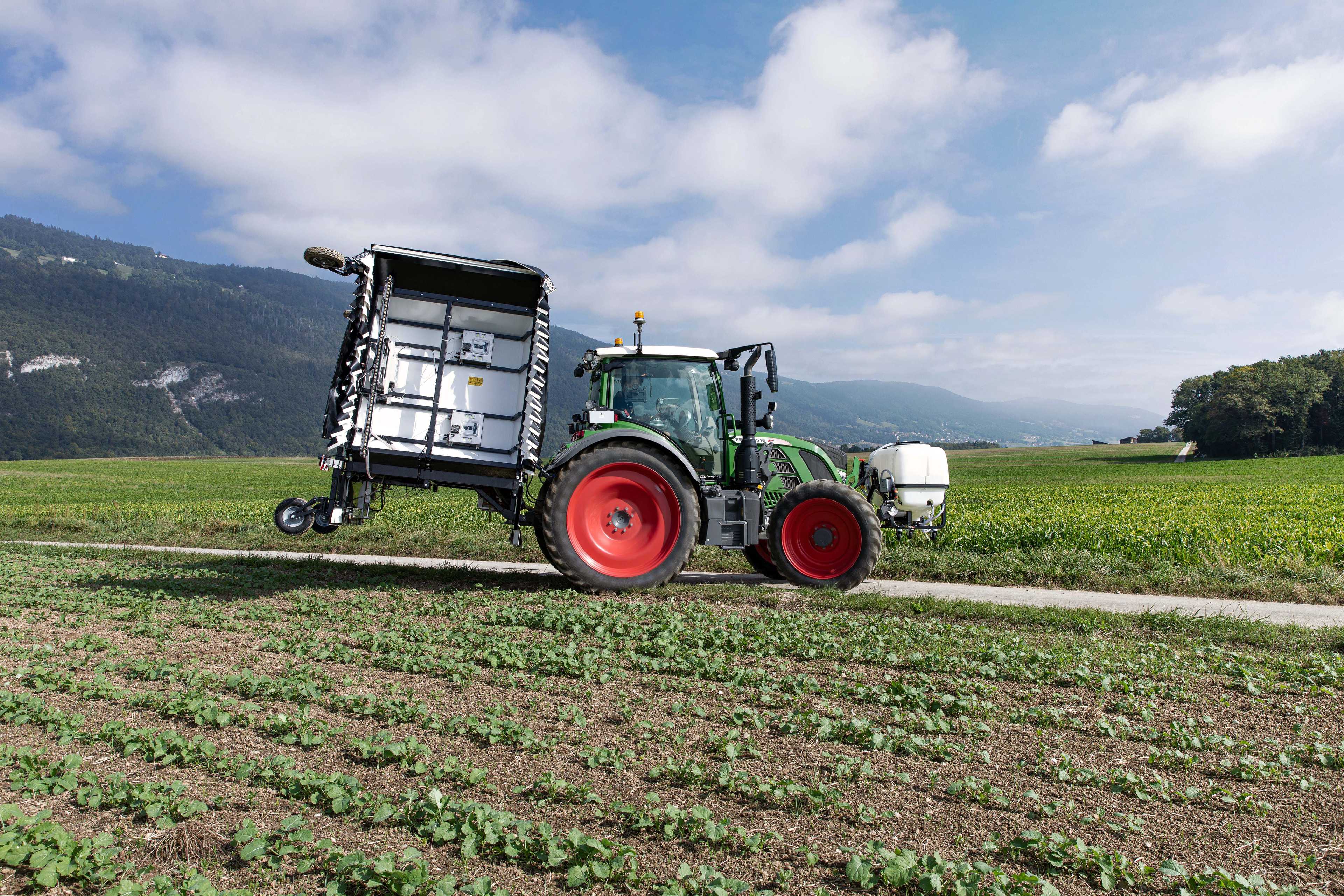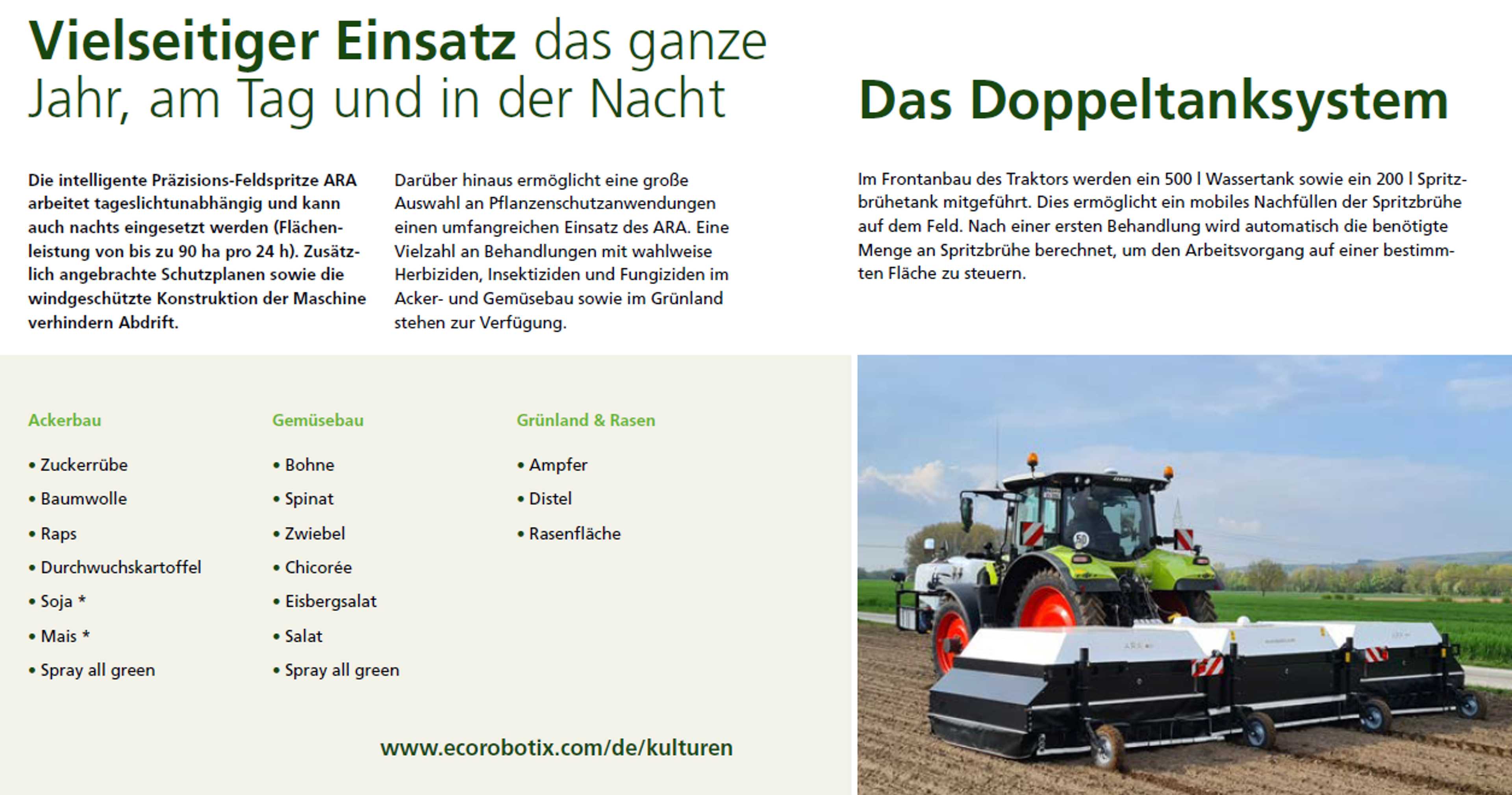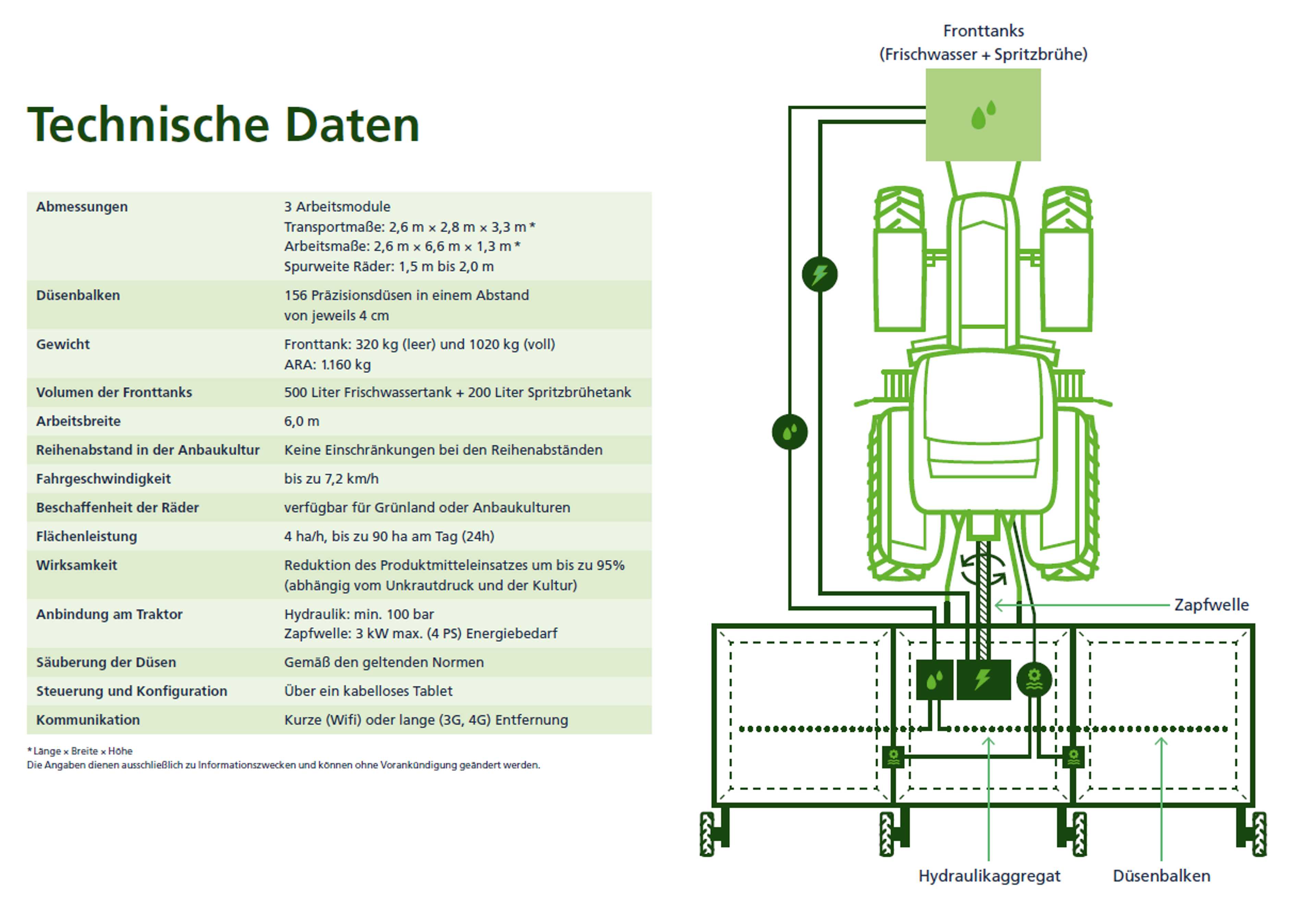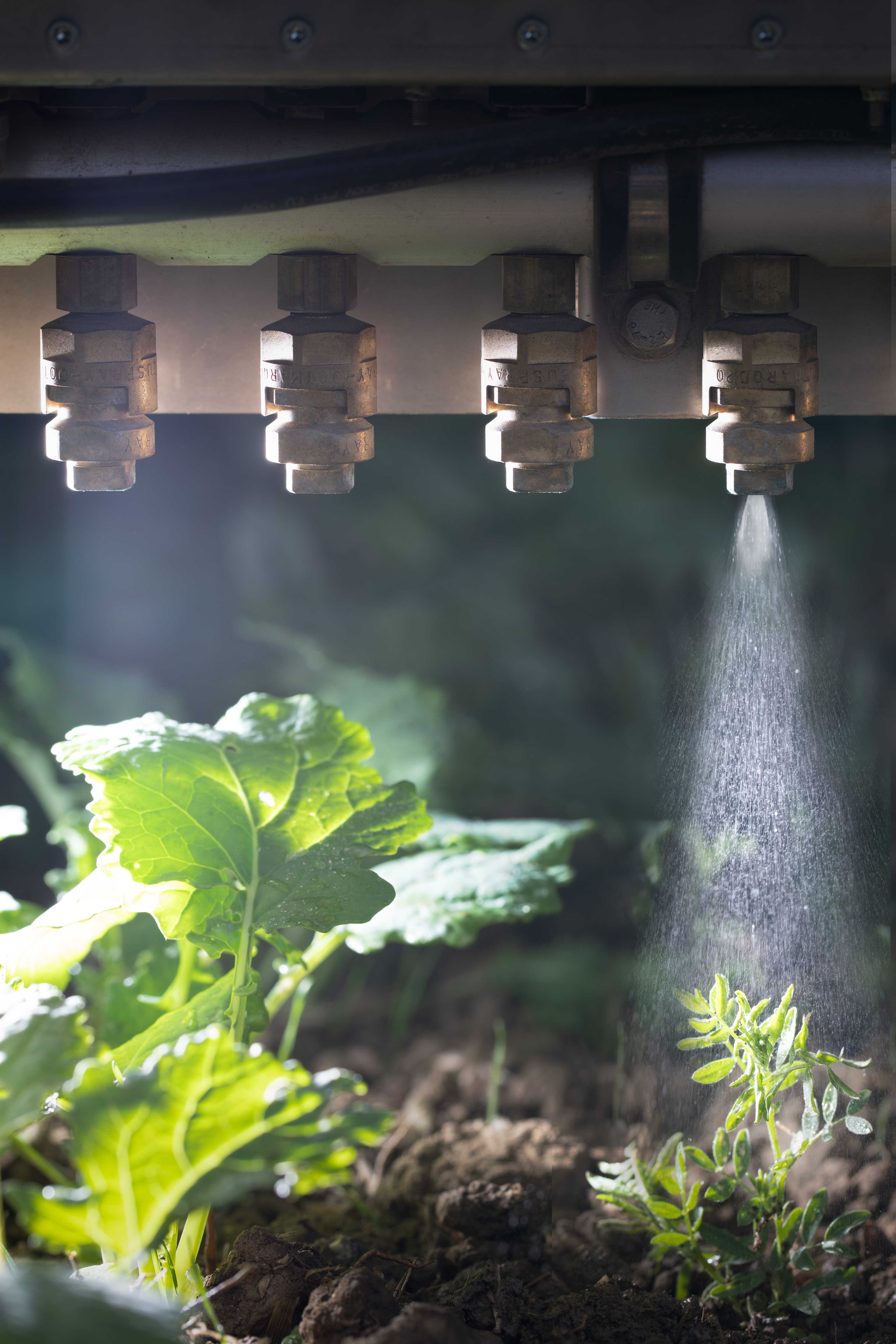 ARA - The most precise field sprayer on the market
Increase your yields while reducing the use of crop protection products.
ARA is an intelligent precision field sprayer developed by Ecorobotix that allows you to apply herbicides, fungicides, insecticides or fertilizers with high precision. Increase the profitability of your farm while complying with increasingly stringent environmental regulations.
Highly precise and selective single plant treatment in crop production and permanent grassland based on artificial intelligence.
application of herbicides, fungicides, insecticides or fertilizers. ARA is the concrete solution for complying with increasingly stringent environmental regulations while at the same time increasing agricultural yields.
Optimize your plant tree management based on automatic documentation of your work processes.
During the work processes, data is continuously collected by ARA and stored in the cloud. With your personal login, you have access to detailed statistics, for example, the center effort or the processed area.
Detailed statistics
The statistics are available at any time in the form of tables or application maps in the cloud service.
Modeling your fields
An application map is created for each field worked, showing what amount of product was applied in each area of the field with an accuracy of up to 3 x 3 meters.
Continuous further development
If required, the images taken during the application are saved and processed further. Thus, continuous result improvement is achieved by the self-learning software, for example, to integrate an unknown weed.
Updates and troubleshooting remotely
Our cloud service makes it possible to provide software updates or new cultivation programs in real time.
Administrative management
Simple and clear presentation of your data and invoices. As a service provider you can view and send your invoices and their status per customer
Transport dimensions
3 working modules with transport dimensions: 2.6 m × 2.8 m × 3.3 m * Working dimensions: 2.6 m × 6.6 m × 1.3 m* Wheel track width: 1.5 m to 2.0 m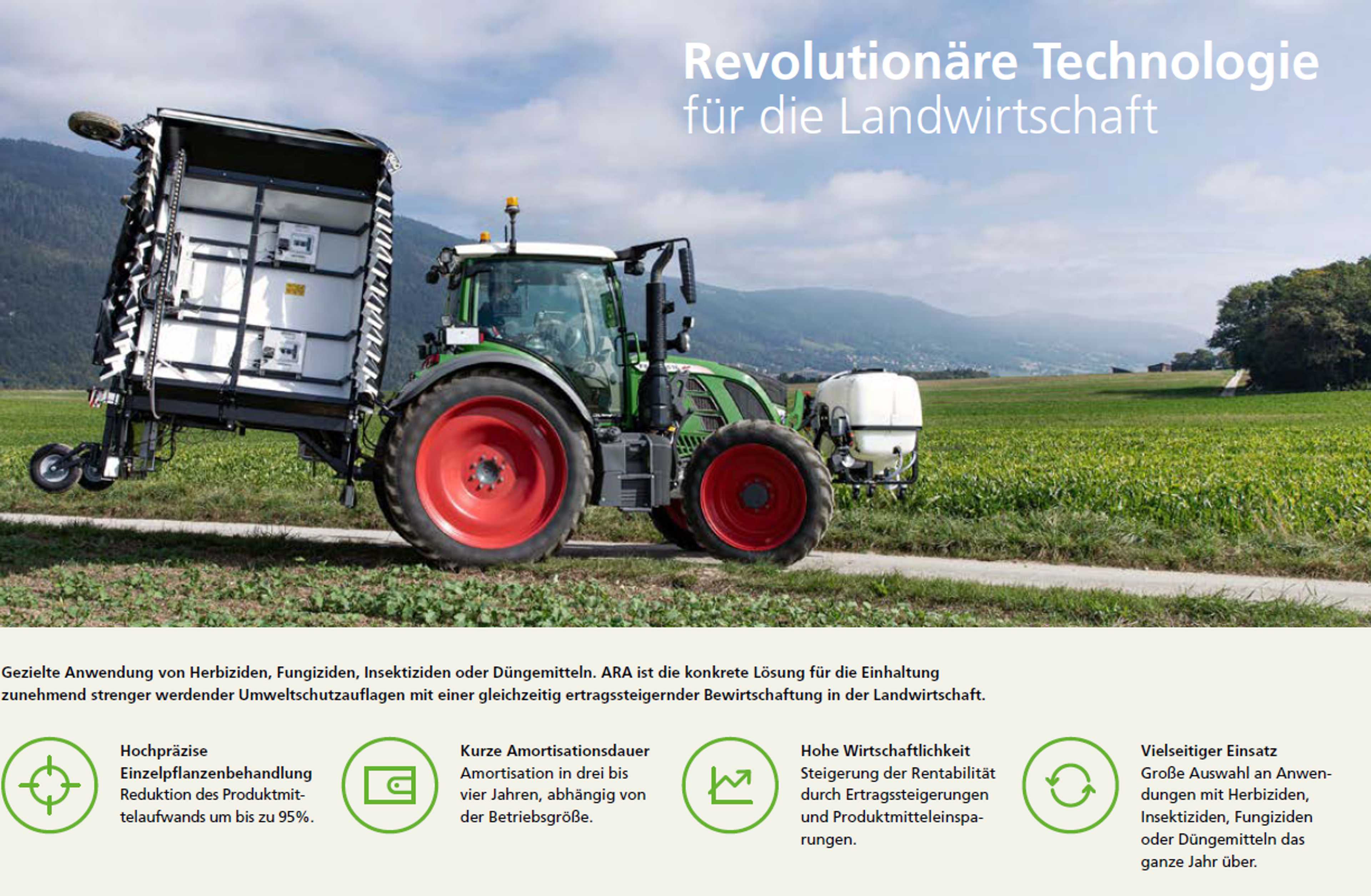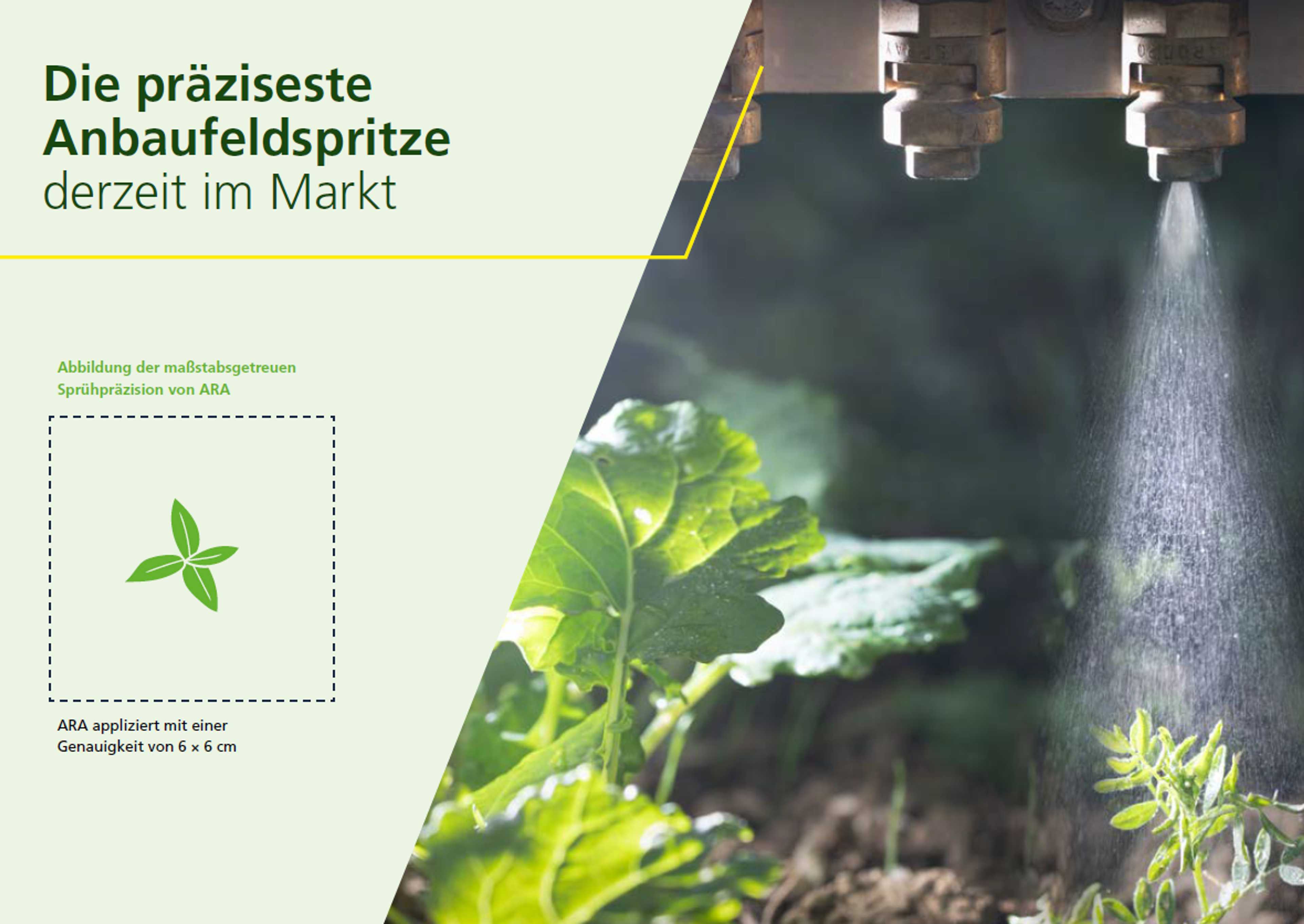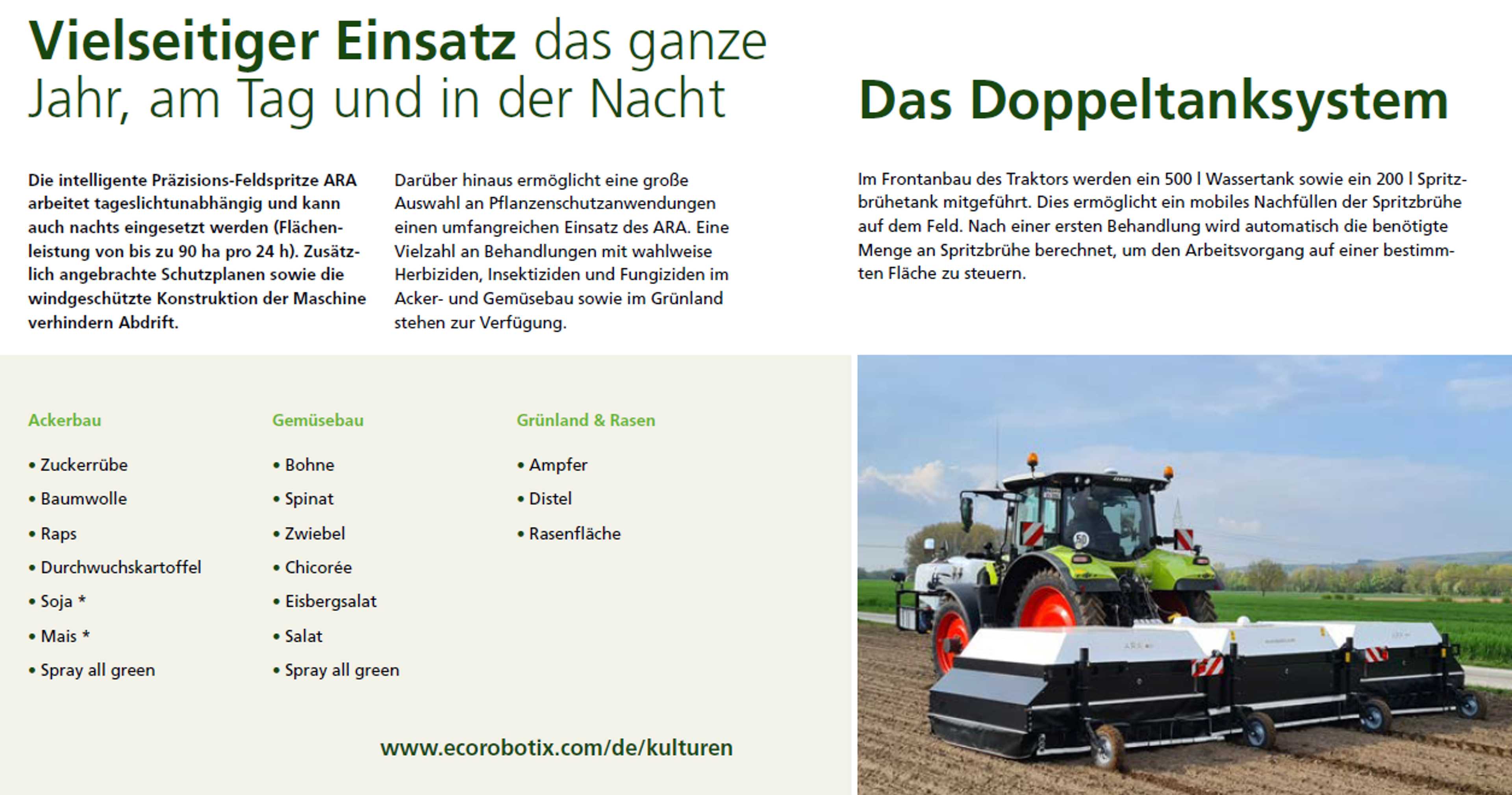 This information has been reviewed and verified by the manufacturer. All data without guarantee.
Technical data
156 precision nozzles at a distance of 4 cm each
Front tank: 320 kg (leer) und 1020 kg (voll) ARA: 1,160 kg
500 liter fresh water tank + 200 liter spray brewing tank
Maximum travel speed in km/h
Available for grassland or cultivated crops
4 ha/h, up to 90 ha per day (24h)
Reduction of product use by up to 95% (depending on weed pressure and crop).
Hydraulics: min. 100 bar - PTO: 3 kW max. (4 hp) Energy requirement
According to the standards in force
Control and configuration
Short (Wifi) or long (3G, 4G) distance
Functions
Can be used regardless of the time of day
Available crop protection applications
Herbicides, insecticides and fungicides in arable and vegetable crops and grassland
Arable crops: sugar beet, cotton, canola, potato through - soybean - corn - spray all green | Vegetable crops: bean - spinach - onion - chicory - iceberg lettuce - lettuce Grassland & lawn dock thistle lawn
Company
---