Farmblick Community
Farmblick Community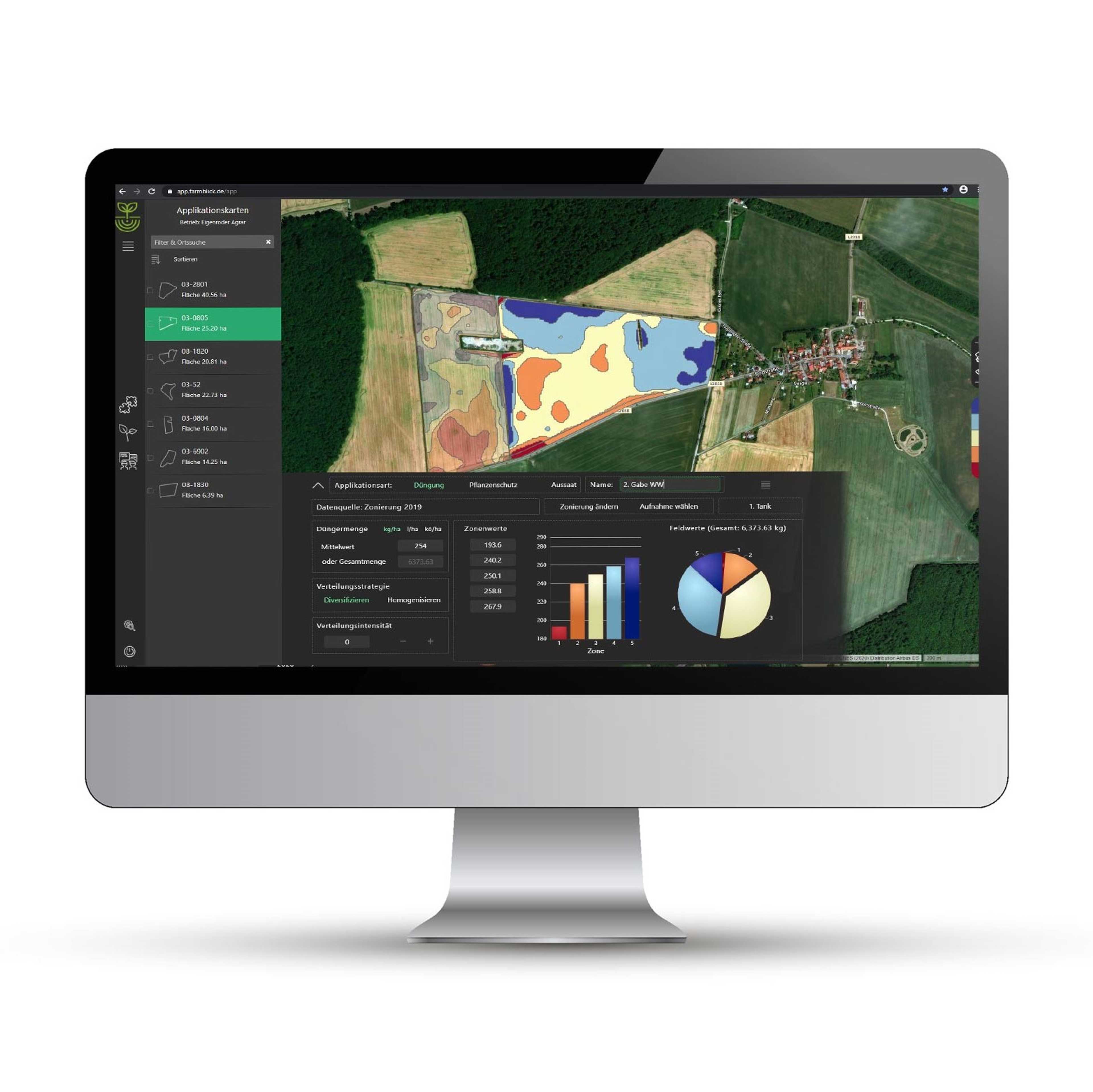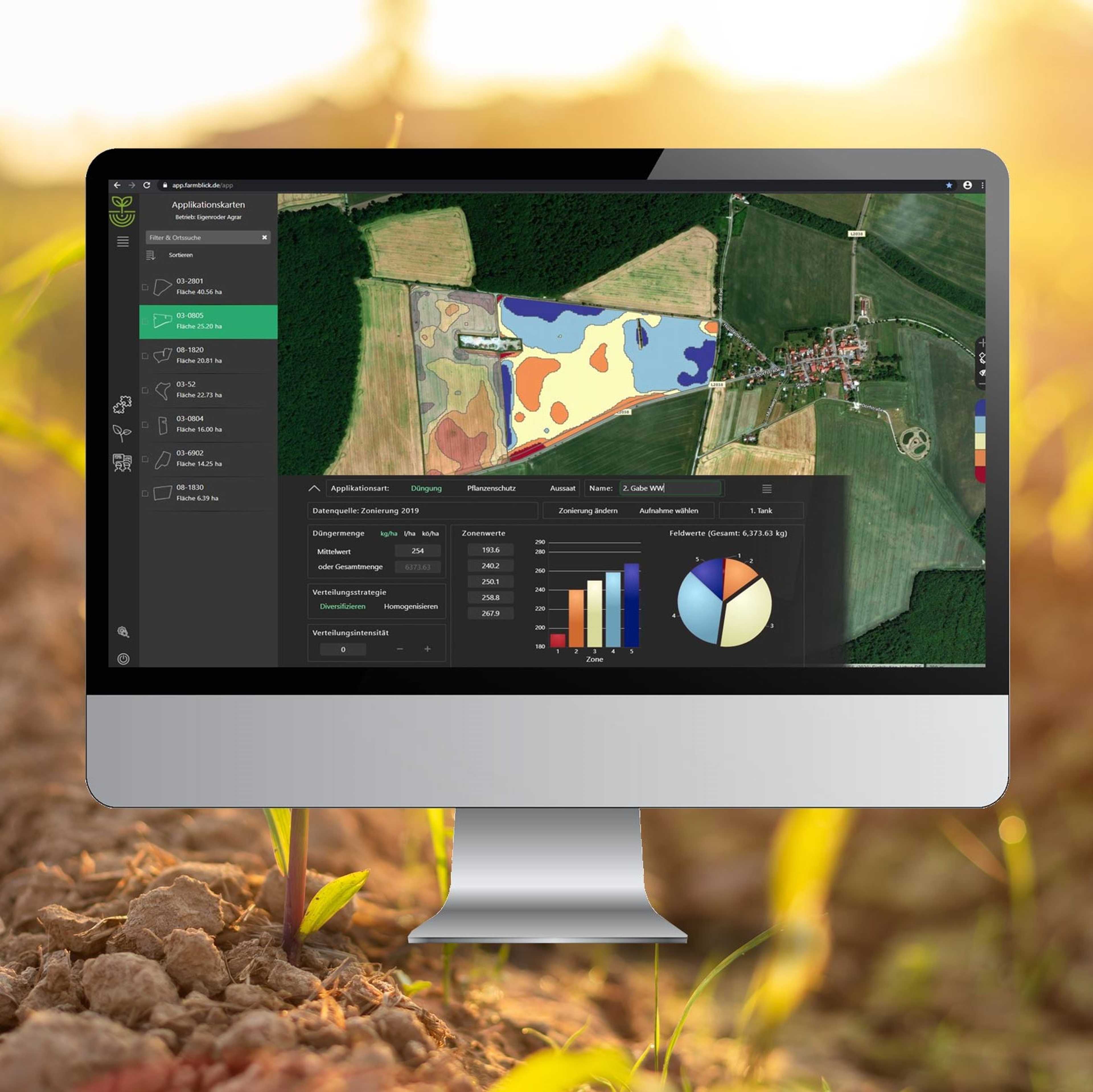 The FarmBlick community is an intuitive toolbox for smart farming.
The main focus is on the simplicity of operation and clarity. The user is able to create application maps or tracks for steering systems with very few "clicks" and to read in and process data from e.g. harvesters or sensors. Due to the simple possibility to network data, farms or contractors can exchange data digitally.
FarmBlick is one of the few independent providers of smart farming solutions and guarantees its customers absolute data security, as customer data is neither analyzed anonymously nor statistically.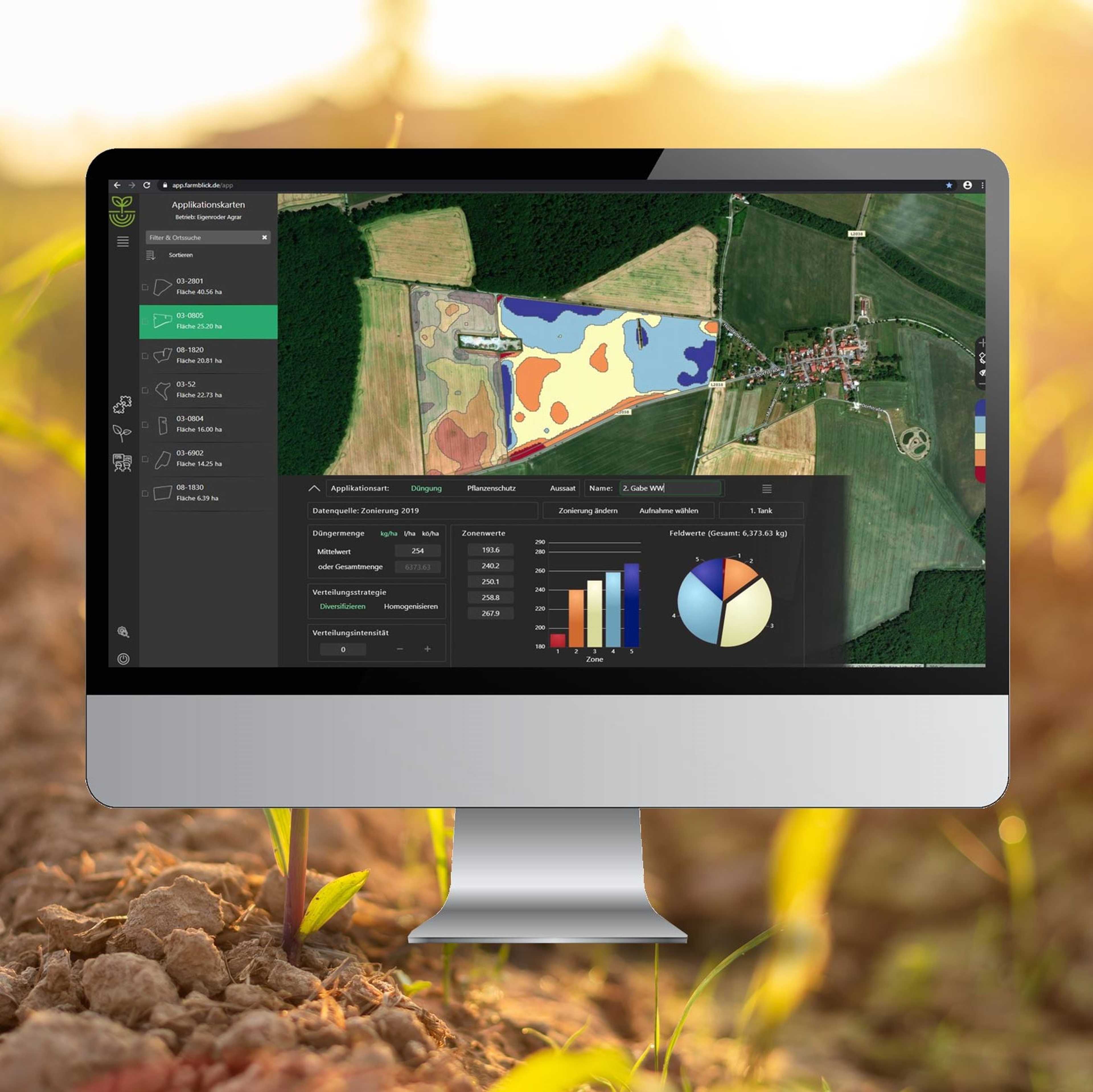 This information has been reviewed and verified by the manufacturer. All data without guarantee.
Support
Video tutorials on the FarmBlick YouTube channel and on the FarmBlick homepage.
Software
Server in Frankfurt am Main
Scope of functions
Via connection with the ProFlura farmland index
Fruit types can be entered and managed for several years and output for documentation purposes.
All actions such as application cards can be saved and annotated.
Compatibility
John Deere Operations Center
Subarea management
over several years (zoning) or in real time (monitoring)
Georeferenced soil samples can be read in as SHAPE files, managed and processed into application maps.
Fertilizer function
In combination with the ProFlura impact file.
List of fertilizers available on the market
In combination with the ProFlura impact file.
In combination with the ProFlura impact file.
In combination with the ProFlura impact file.
Application maps functions
Application maps for fertilizers
Application cards can be created with a few clicks (in under 30sec.)
Application maps for plant protection
Drone data for spot spraying applications can be read in and processed into application maps.
ISOXML V3, ISOXML V4, Shape, KML, JD-OperationsCenter, CLAAS-Telematics
All arable crops, others on request
Contractor
The platform is designed for use by contractors.
User management
Login via website. Only one user per license
Unlimited businesses can be integrated into the platform
weather
Subarea-specific display of precipitation and daily average temperature.
Company
---