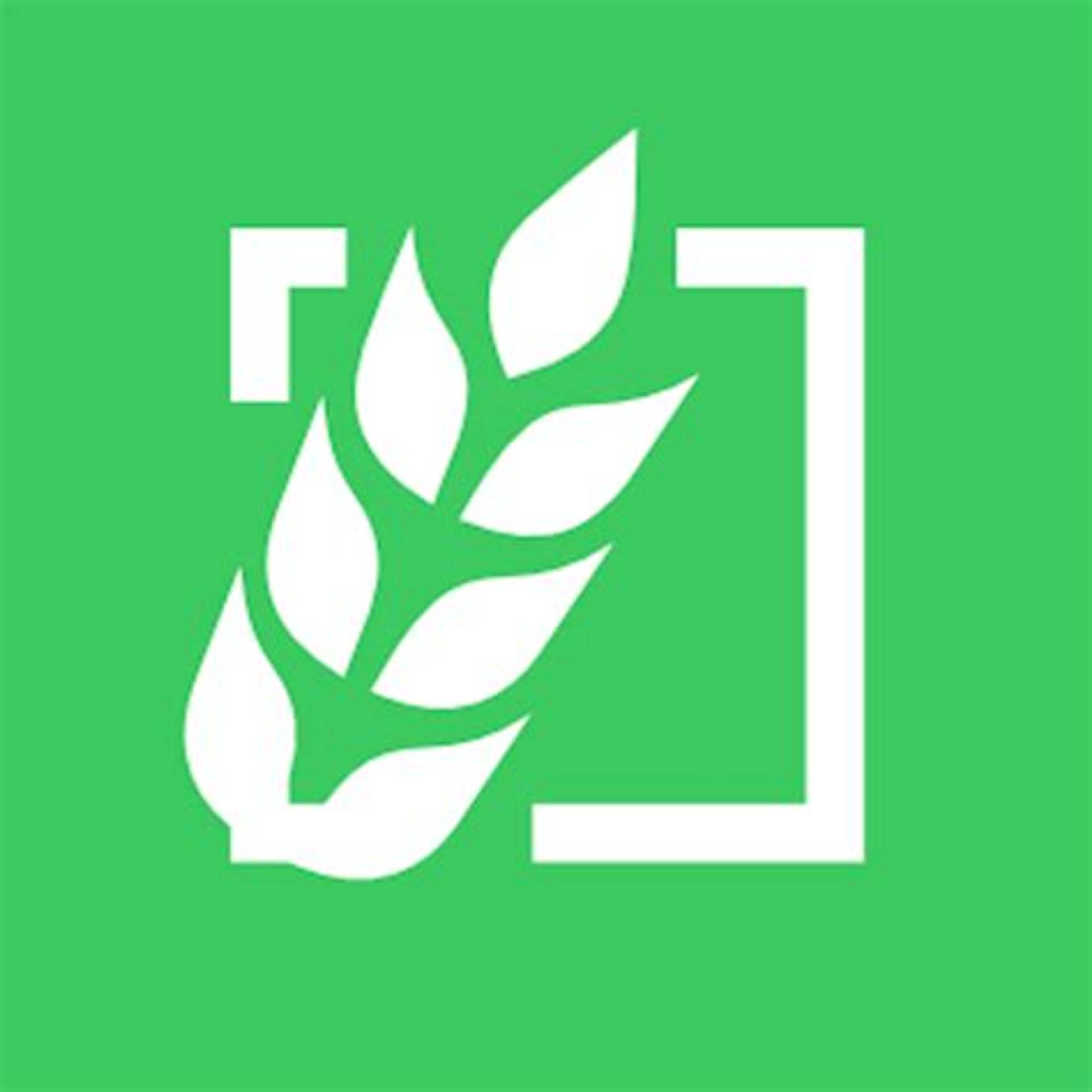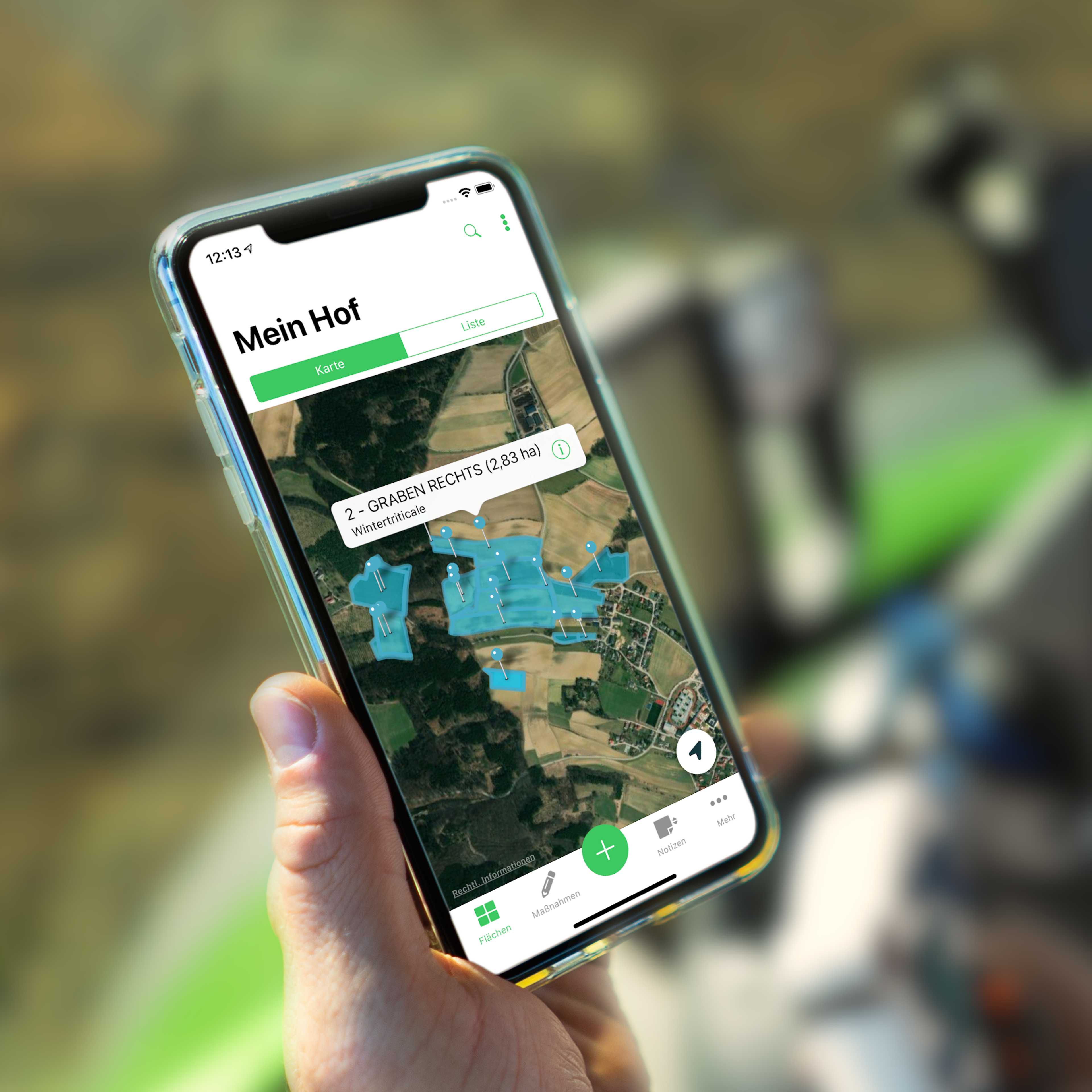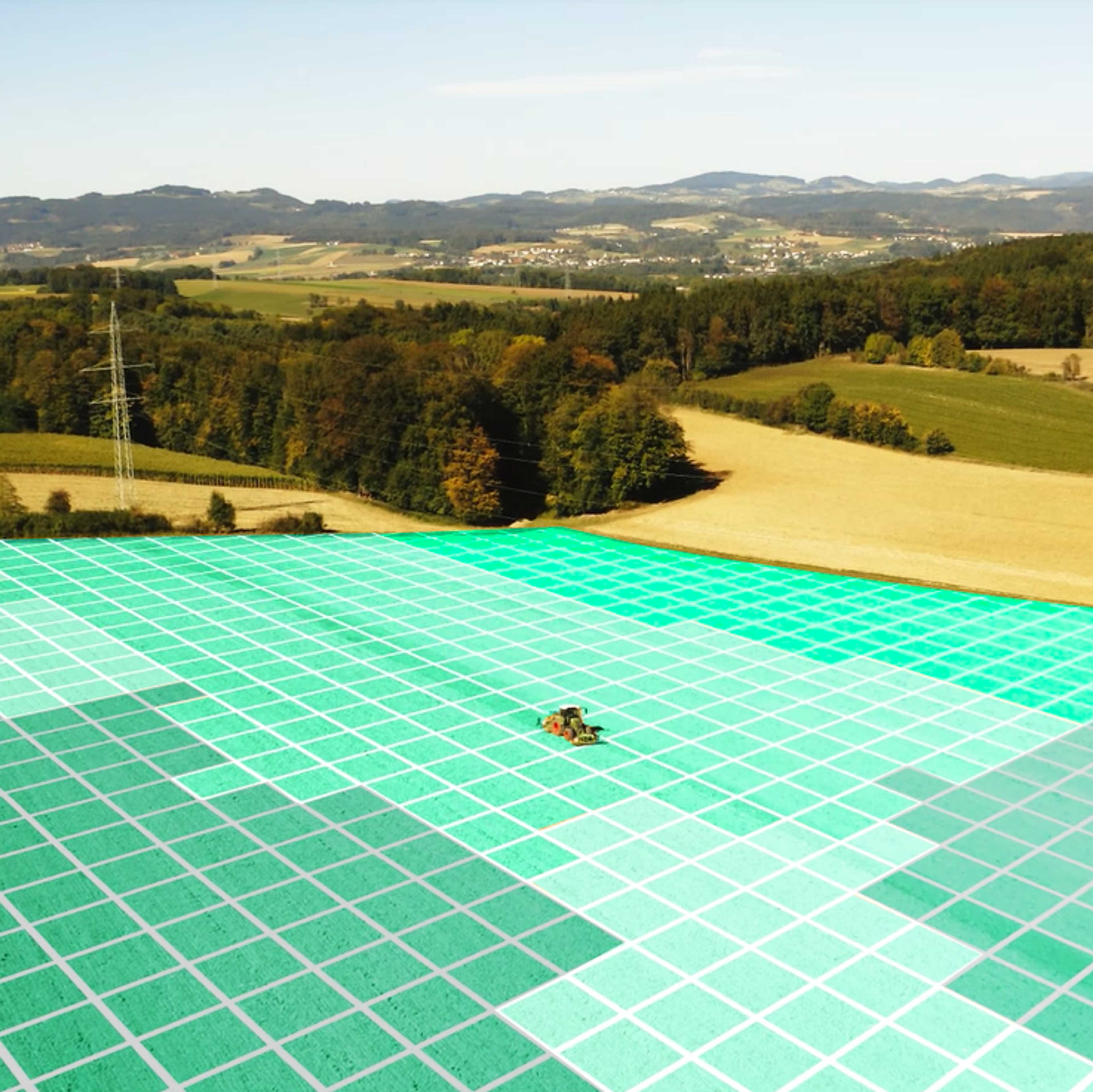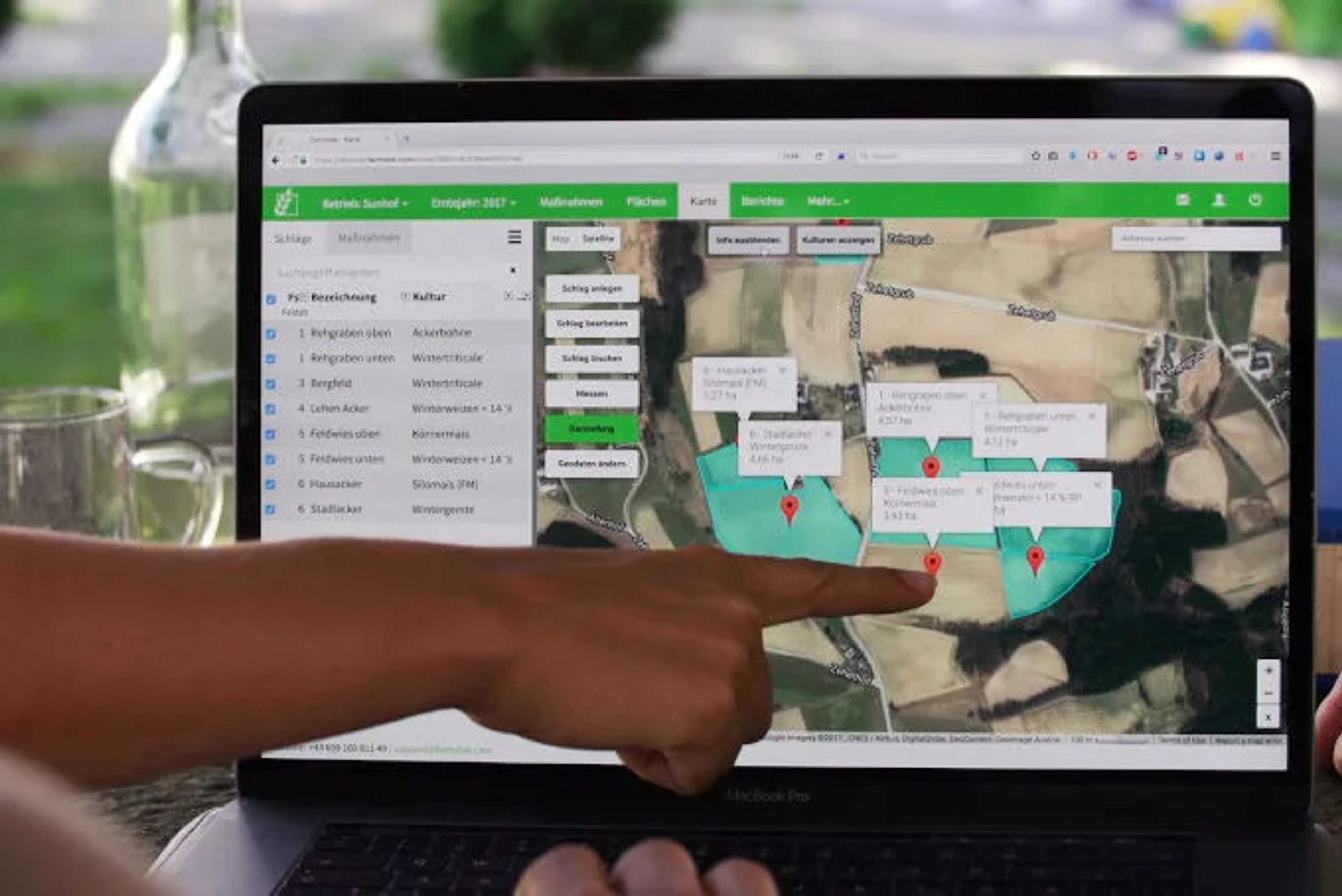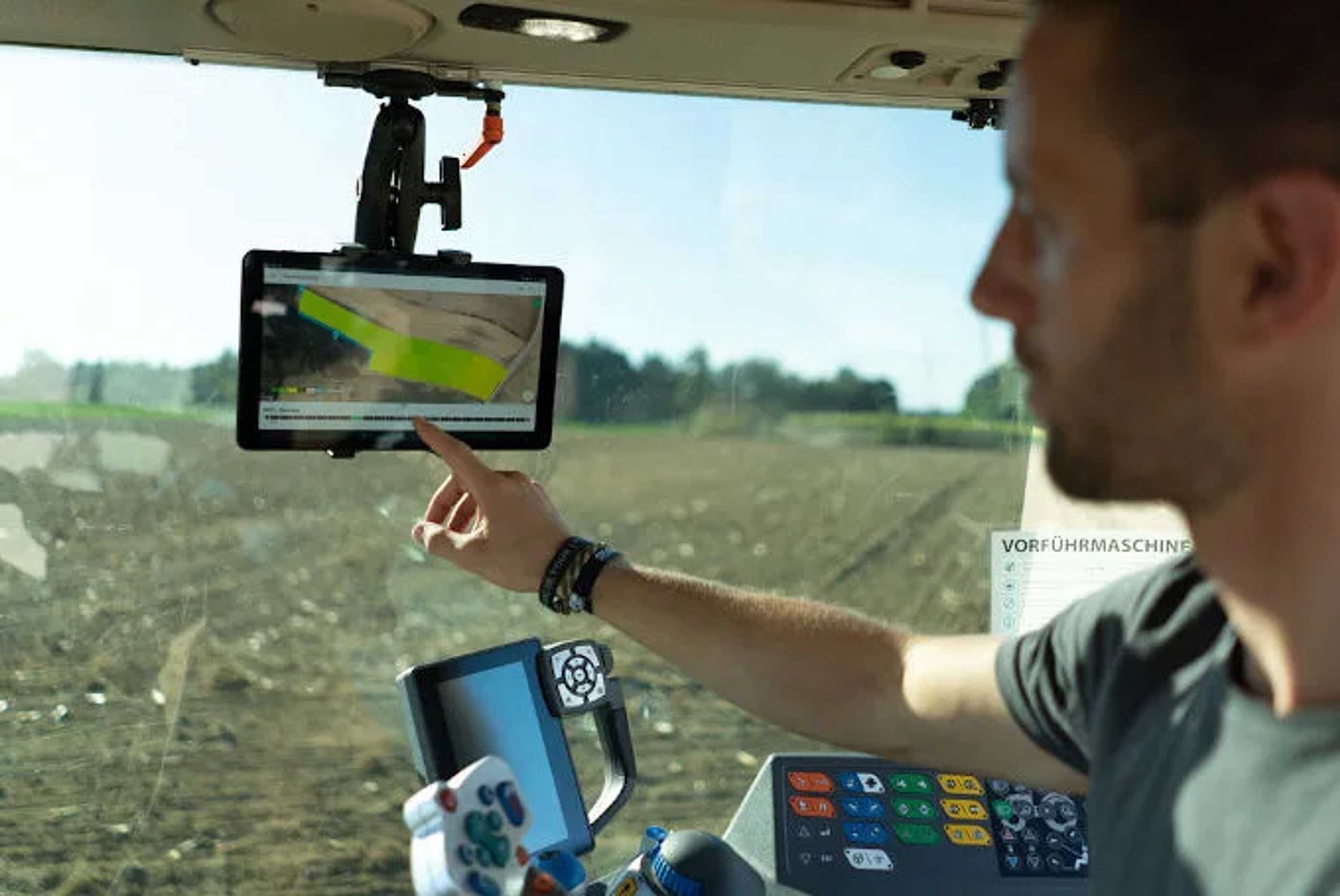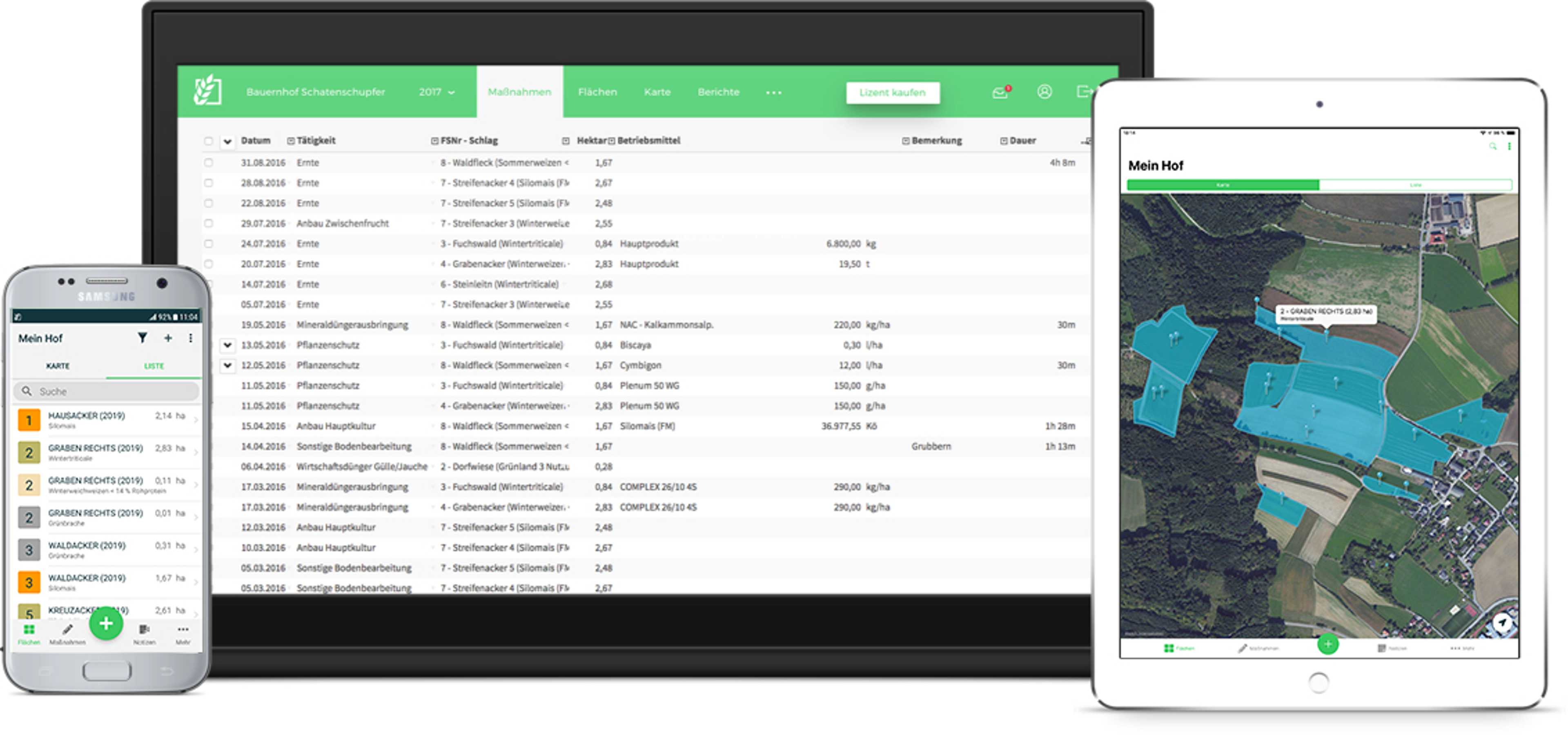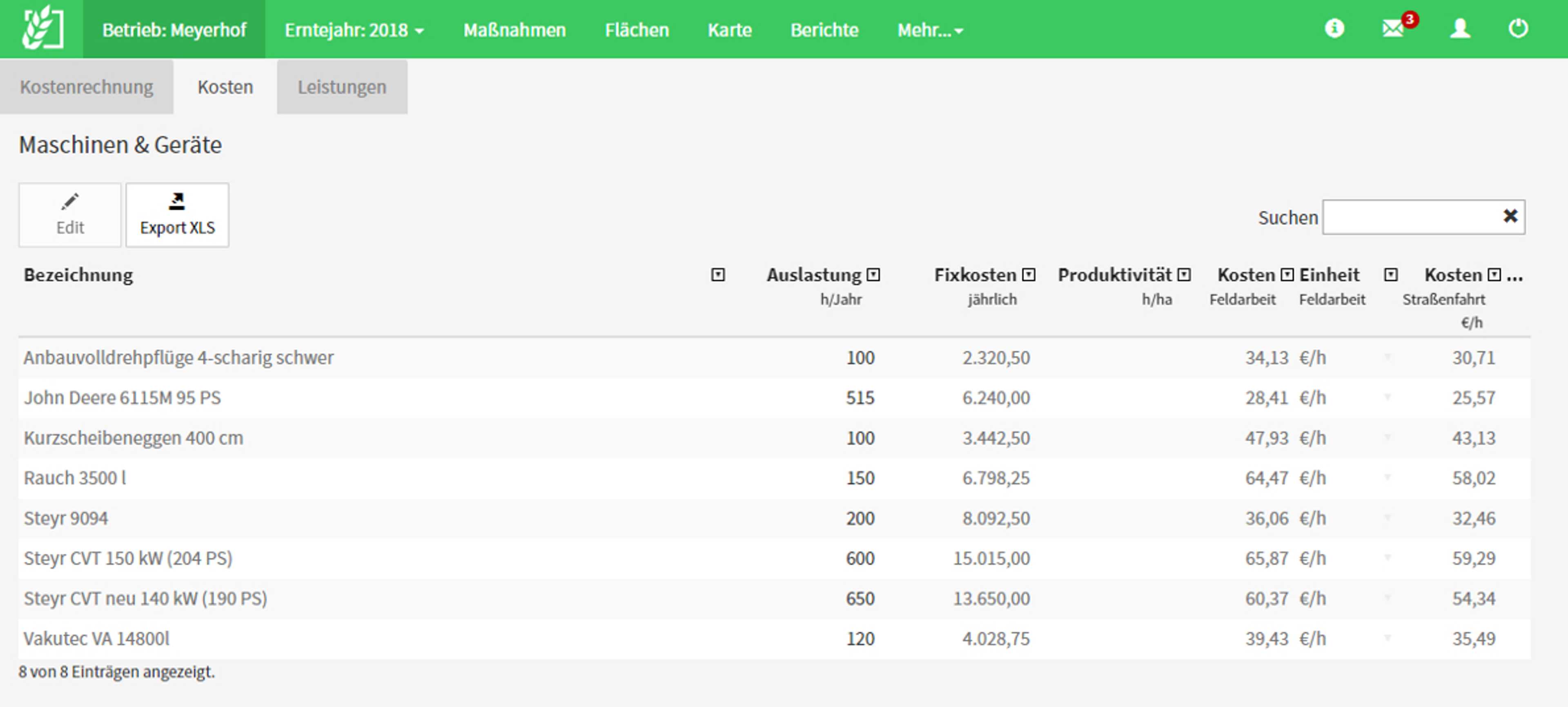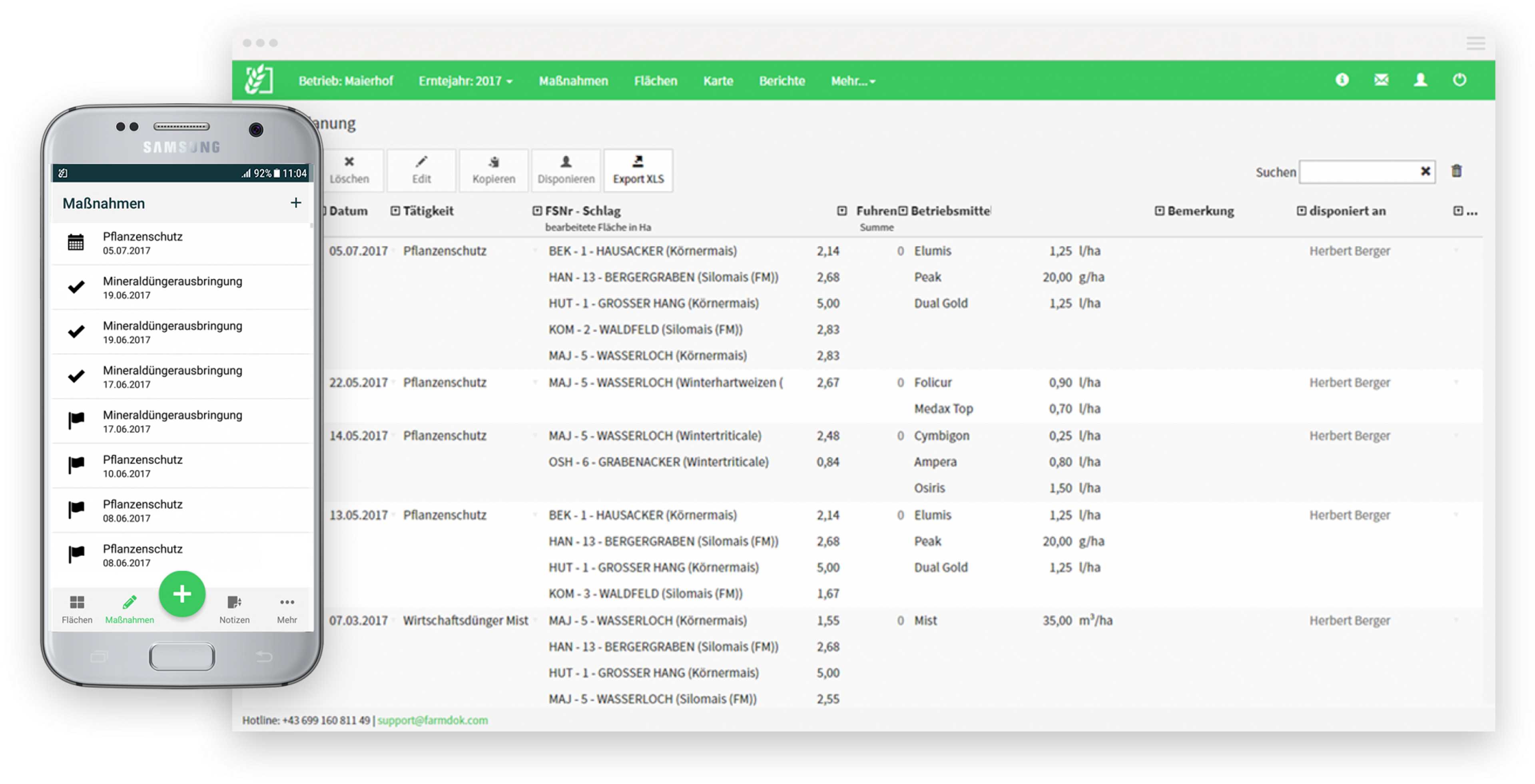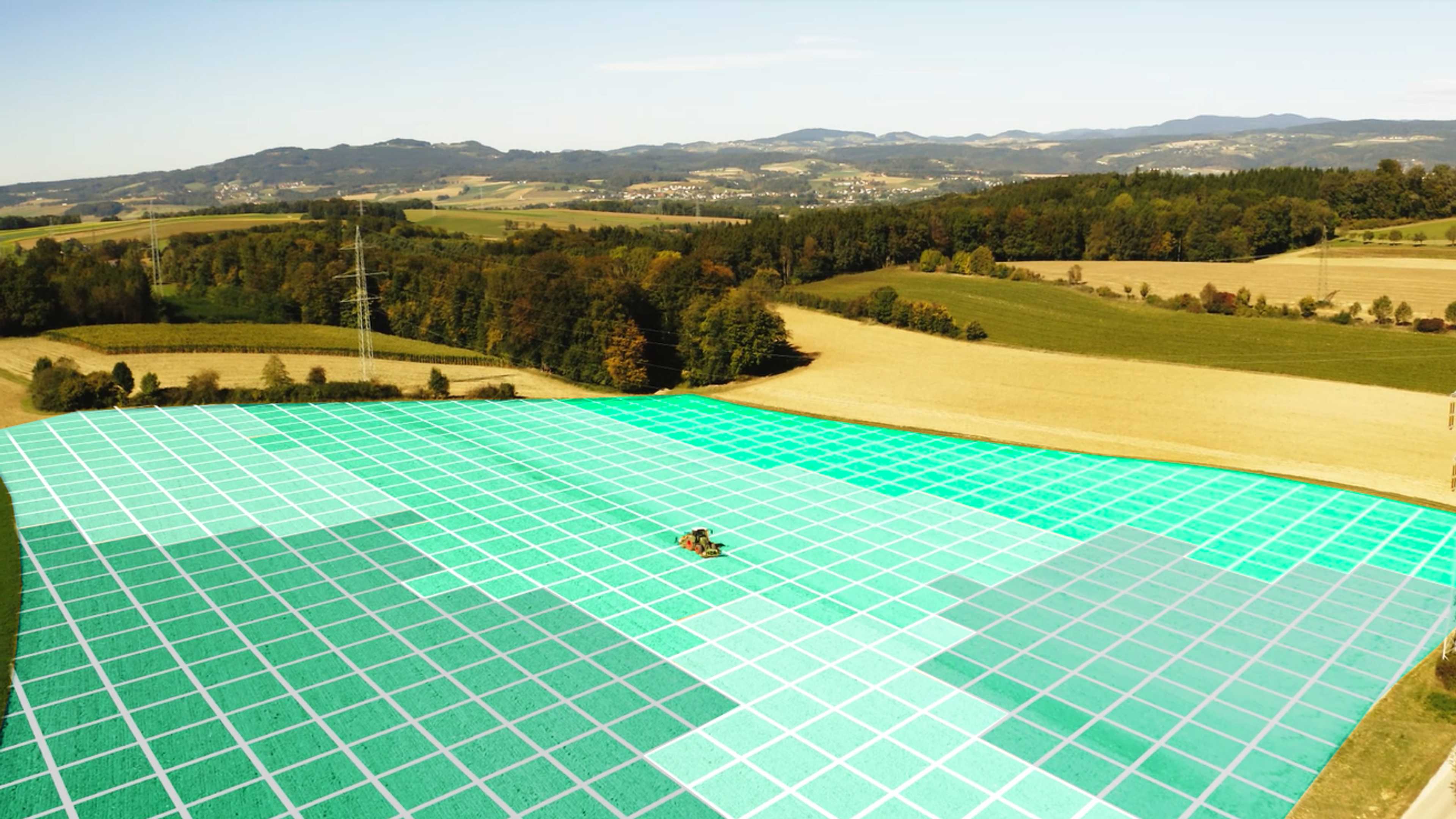 A powerful farm management software with digital farmland index.
From sowing to harvesting, from planning to evaluation. With award-winning agricultural technology to success in the field.
Smartphone and mobile app ensure complete and easy recording of actions in the field. FARMDOK helps legal. documentation requirements for crop protection and fertilization and provides a basis for better decisions. We combine agricultural tradition and experience with state-of-the-art technology. Precision farming, satellite and weather data support the efficient. use of resources. In this way, FARMDOK helps farmers to manage their businesses successfully and sustainably in the digital age.
FARMDOK PLUS mobile index
The mobile field record offers the possibility to always keep an eye on one's own farming even on the road. With the mobile app, work can be recorded directly in the field, and the smartphone GPS can be activated to automate the recording. Reports that comply with legal regulations (CC, Greening, ÖPUL) can be generated at the touch of a button. This avoids duplication of work and saves valuable time. Professional, simple and efficient work is thus possible.
Available for € 82.50 per year plus VAT.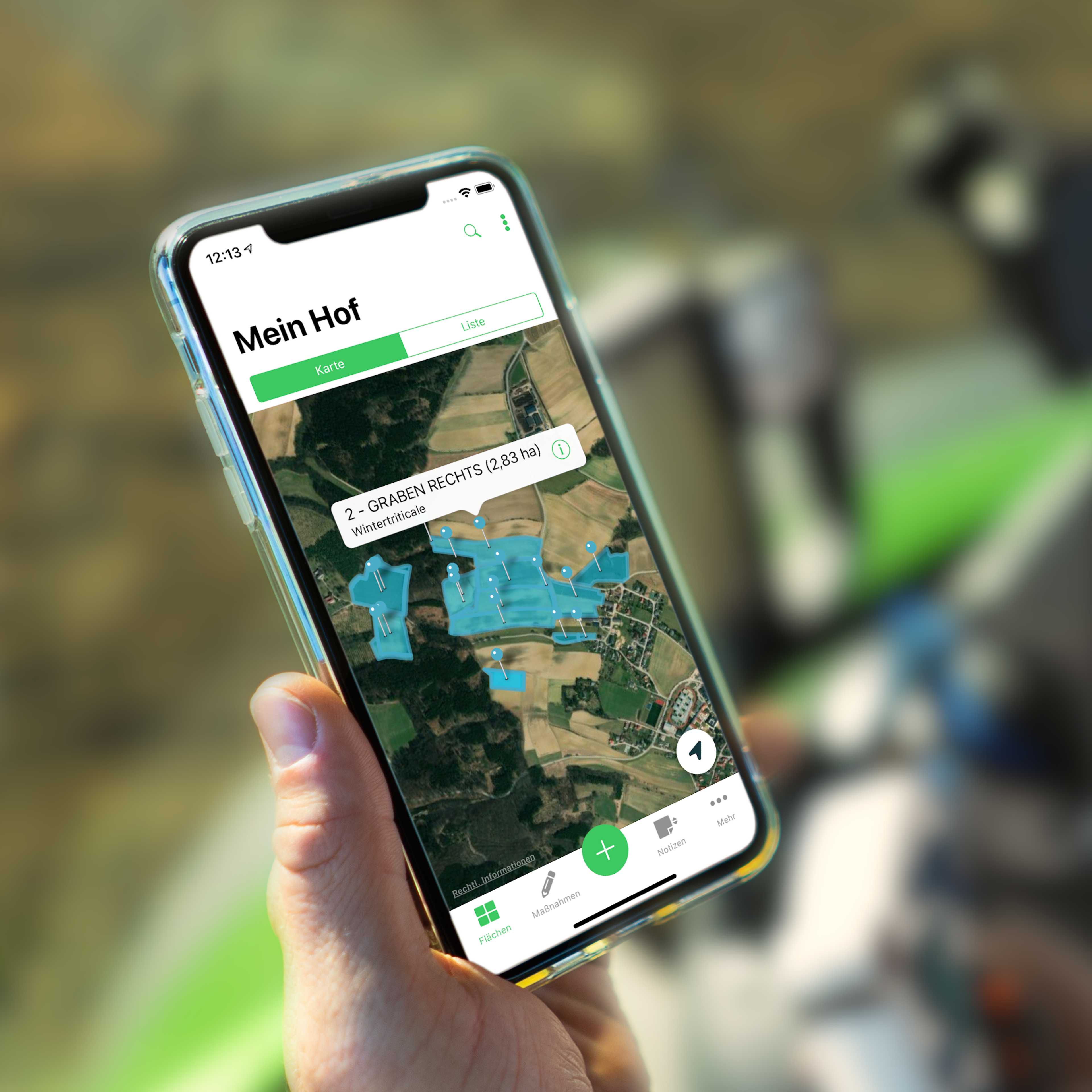 Farm Management System FARMDOK PREMIUM
FARMDOK PREMIUM offers a combination of functions of a farm management system and a digital field card index. It enables planning of the crop year through cultivation, crop rotation and fertilization planning. In addition, legal documentation requirements and quality & quality labels can be fulfilled. The status quo can be overviewed with the stock management and strike sheet. Cost transparency helps to raise hidden potentials and it is a good tool for professional farm management.
Available from € 165.80 per year plus VAT.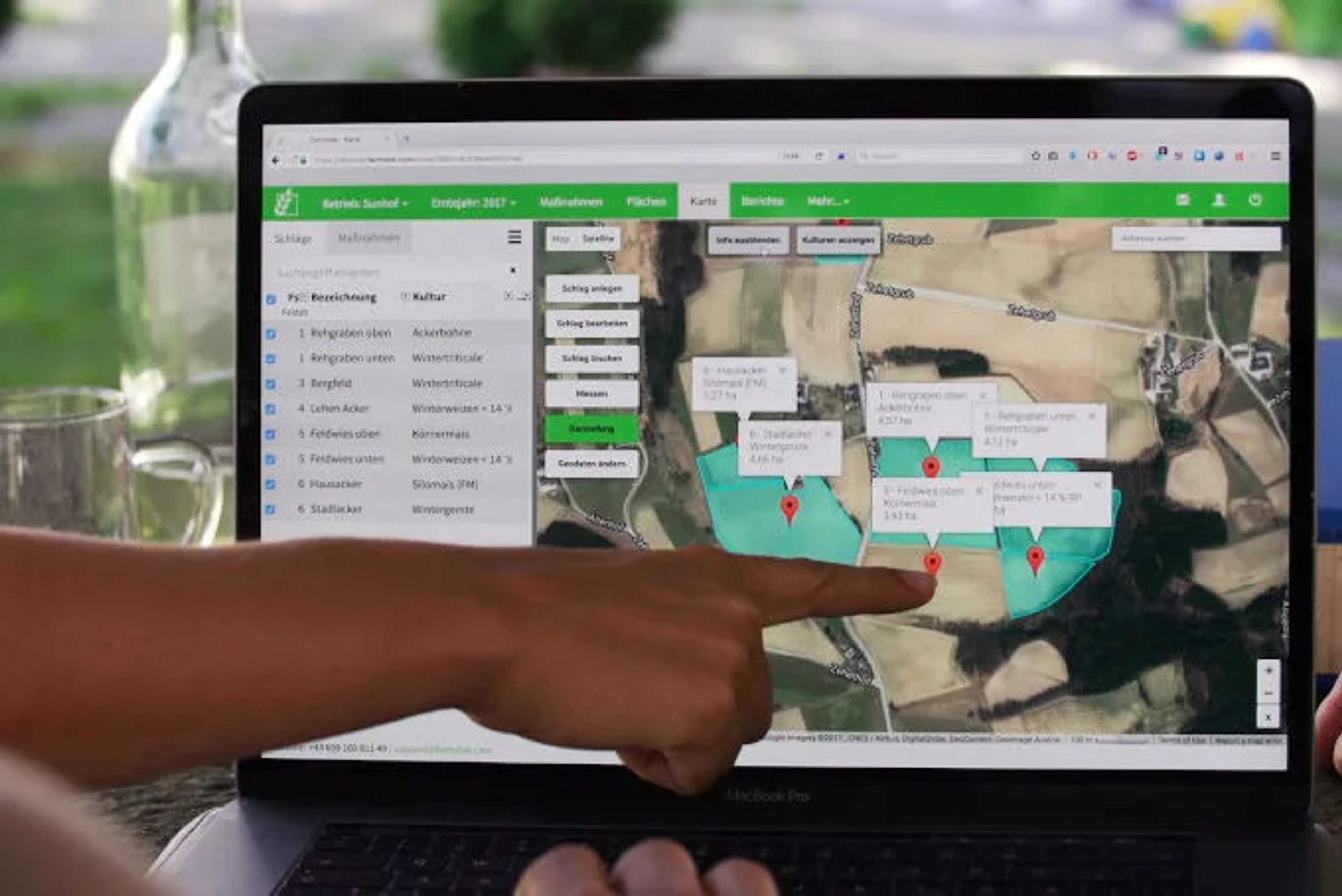 Farm Management System and more Precision Farming with FARMDOK PERFORMANCE
With FARMDOK PERFORMANCE, deeper insights into vegetation and soil can be gained to make data-based decisions. FARMDOK PERFORMANCE includes all the features of FARMDOK PREMIUM and more. Satellite imagery, soil samples and weather data can be used to study soil properties, yield potential and plant stress. The software allows fields to be managed on a subplot-specific basis for optimal crop results.
Available from 499,00 € per year plus VAT.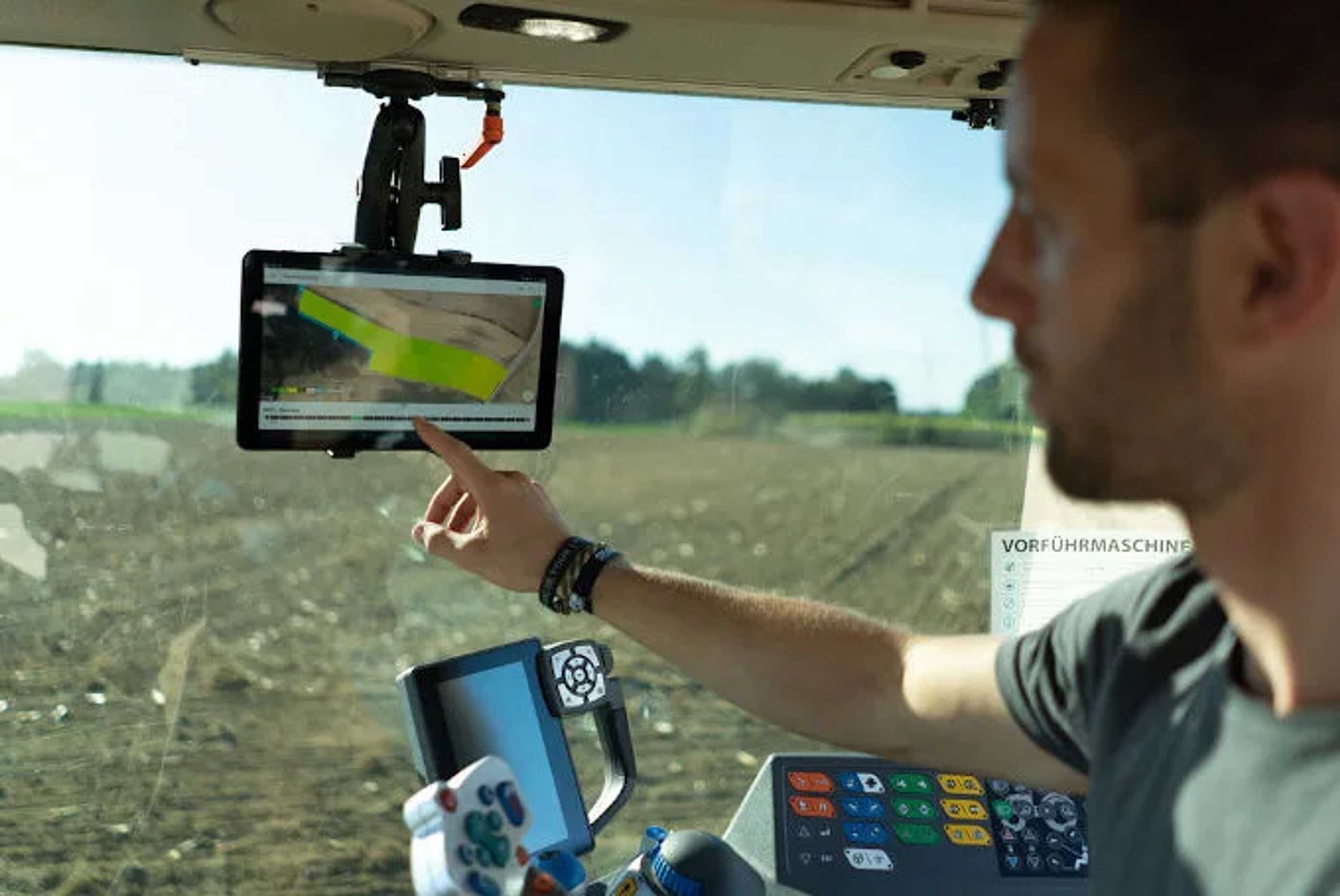 For contractors there is FARMDOK LOHN
FARMDOK LOHN offers a complete package for contractors. With the help of navigation, drivers can easily find the area to be worked and reliably complete the job. In addition, every work process is fully documented and the working and travel times as well as the area worked are automatically recorded with the smartphone GPS. This simplifies the accounting process. The result is an efficient contracting operation and satisfied customers.
Available from € 165.80 per year plus VAT.
Pricing
---
This information has been reviewed and verified by the manufacturer. All data without guarantee.
Software
In a certified server center in Europe
Scope of functions
ab Plus
Record beat notes with photos & geo position
from premium
Keep track of the crop rotation with FARMDOK. Once the crops have been defined and the yield expectation entered, the nutrient requirements are calculated. The effect of the previous crop and the basic nutrient supply can also be taken into account. In fertilizer planning, you can determine which fertilizers and other organic and mineral fertilizers will be used to cover the nutrient requirements. The nutrient balance is determined for each plot and as an average for the farm. With NutriGuide, you also receive the appropriate product and application recommendation automatically.
ab Plus
Record beat notes with photos & geo position
Application maps functions
Application maps for fertilizers
Application maps for plant protection
Contractor
Customer. Order. Driver. FARMDOK LOHN is the total package for contractors. Navigation. Each driver efficiently and effortlessly finds the area and reliably completes the job. Documentation. Each work process is fully documented. Working and travel times and the area worked are automatically recorded with the smartphone GPS. This makes billing easier. The contracting operation runs efficiently and your customers are satisfied. That's how it works with FARMDOK.
User management
Premium and higher: Authorize users in different roles in the operation
from Premium: Manage multiple operations and run them together
weather
from Premium: Precipitation and temperature forYourRegion
Storage
Warehouse management functions
from Premium: Consumption and stock level always up-to-date and transparent
Fleet Management
Documentation of machine times
ab Plus Document use of machines & equipment
Digital office
Premium version and higher: Calculate contribution margin & optimize expenses for products & machines
Company
---