Battery / tank capacity (working hours) • 24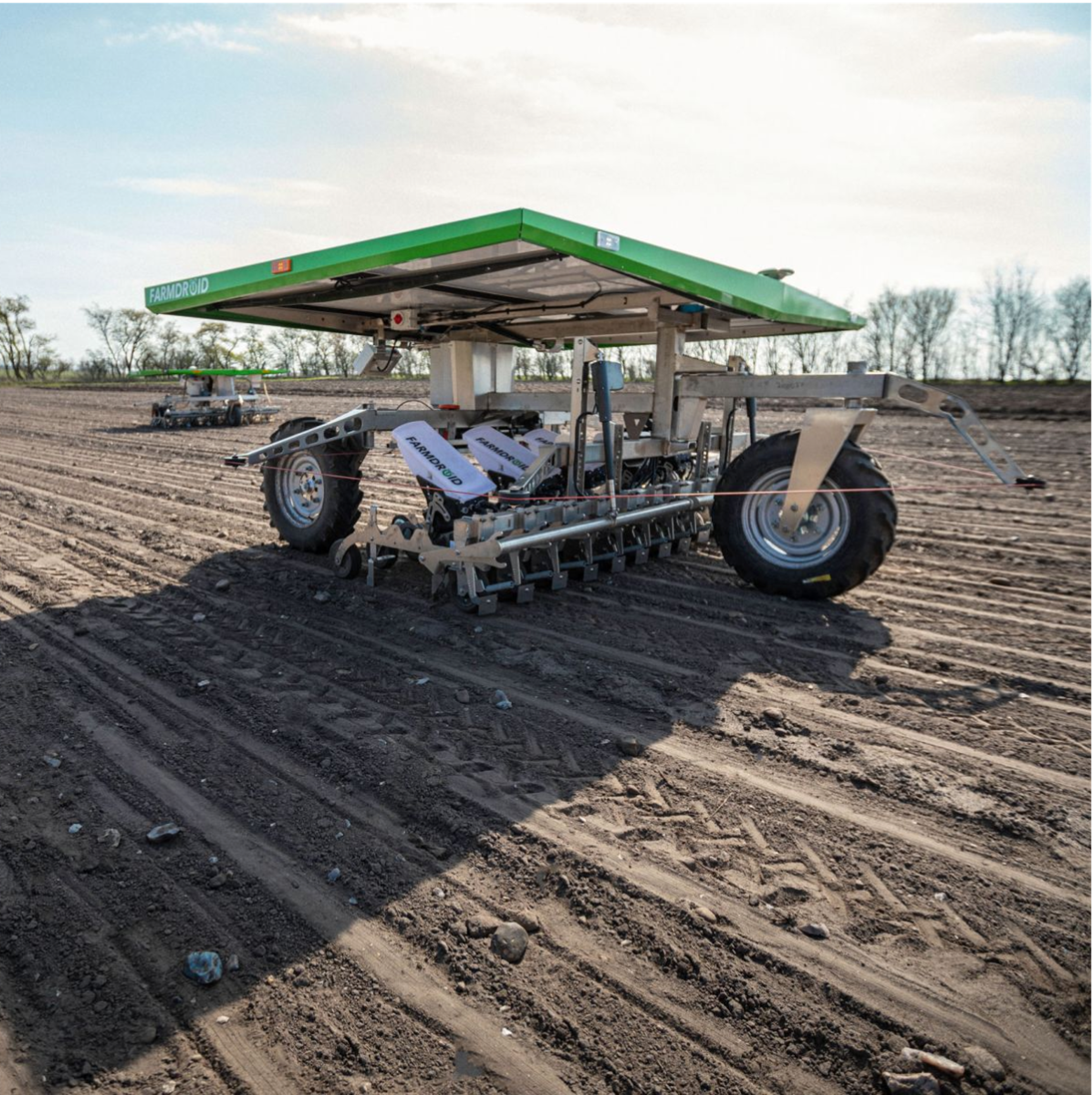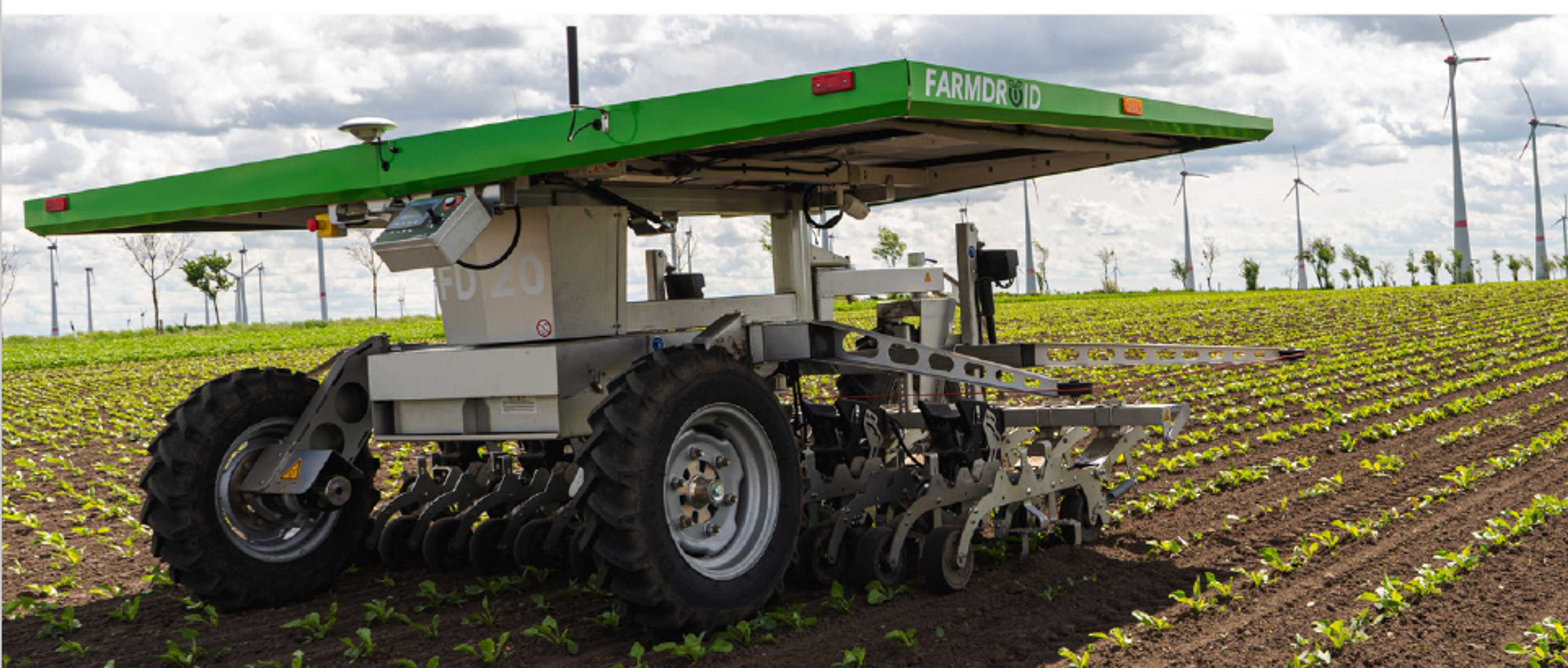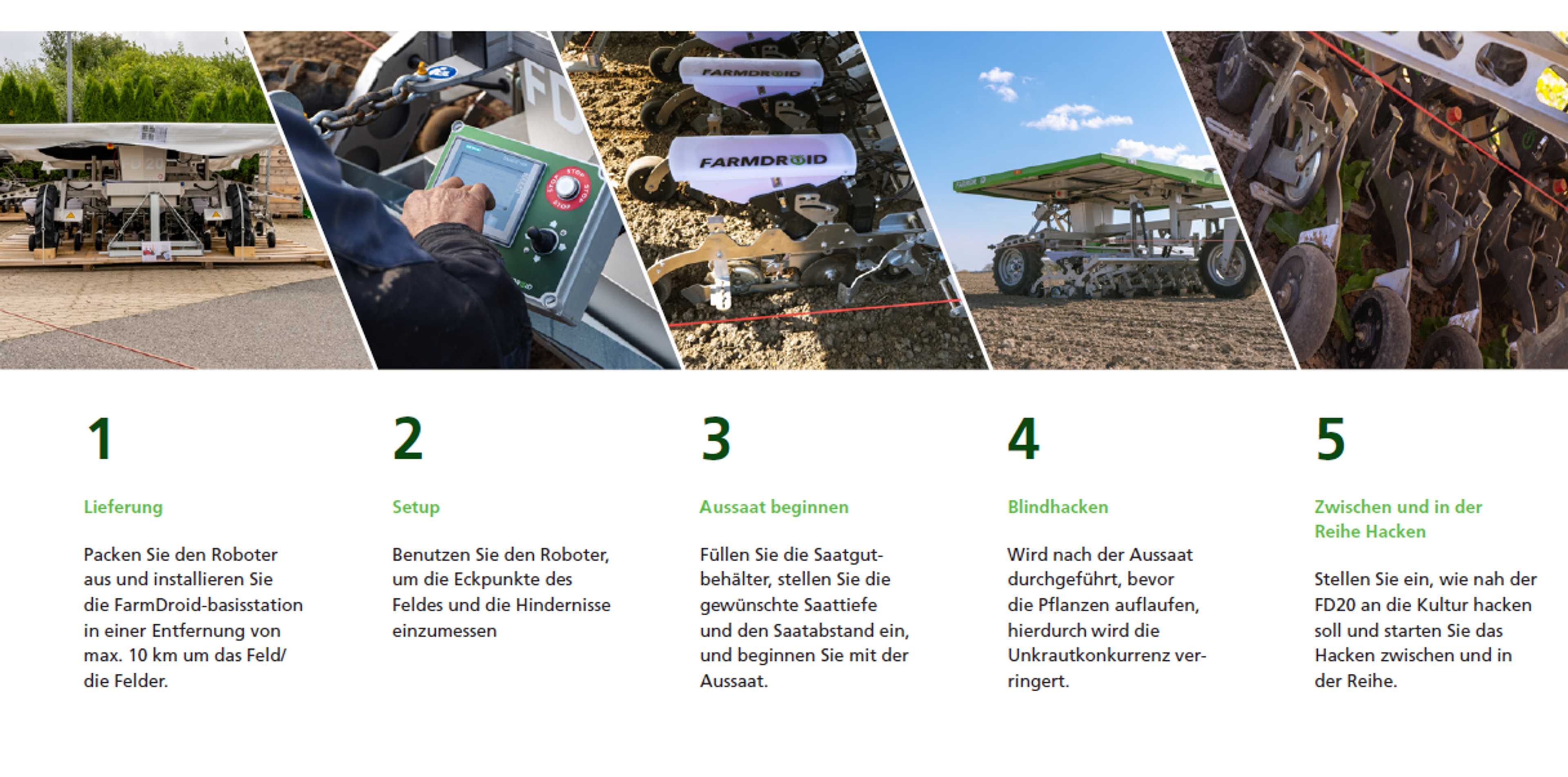 Automated, CO2 neutral seeding & chipping robot.
The FarmDroid FD20 is designed to make weed control more effective and sustainable, using technology for the benefit of farmers and planet Earth.
The goal is, first, to make seeding and weed control easier and less expensive. Second, we will develop robots for the good of agriculture by meeting the expectations of global society: Reduction or elimination of CO2 emissions, use of agricultural chemicals, and hard, repetitive labor.
Compared to other systems, the FarmDroid FD20 does not rely on expensive and complicated camera systems.
It is the world's first fully automated seeding and hoeing robot that uses high-precision GPS seeding to pinpoint the position of each seed in advance, allowing it to find its position at any stage of development. This makes hoeing possible at any time, both between rows and in the row between plants. This makes the investment in a FarmDroid FD20 an attractive business case with a payback period of up to two years.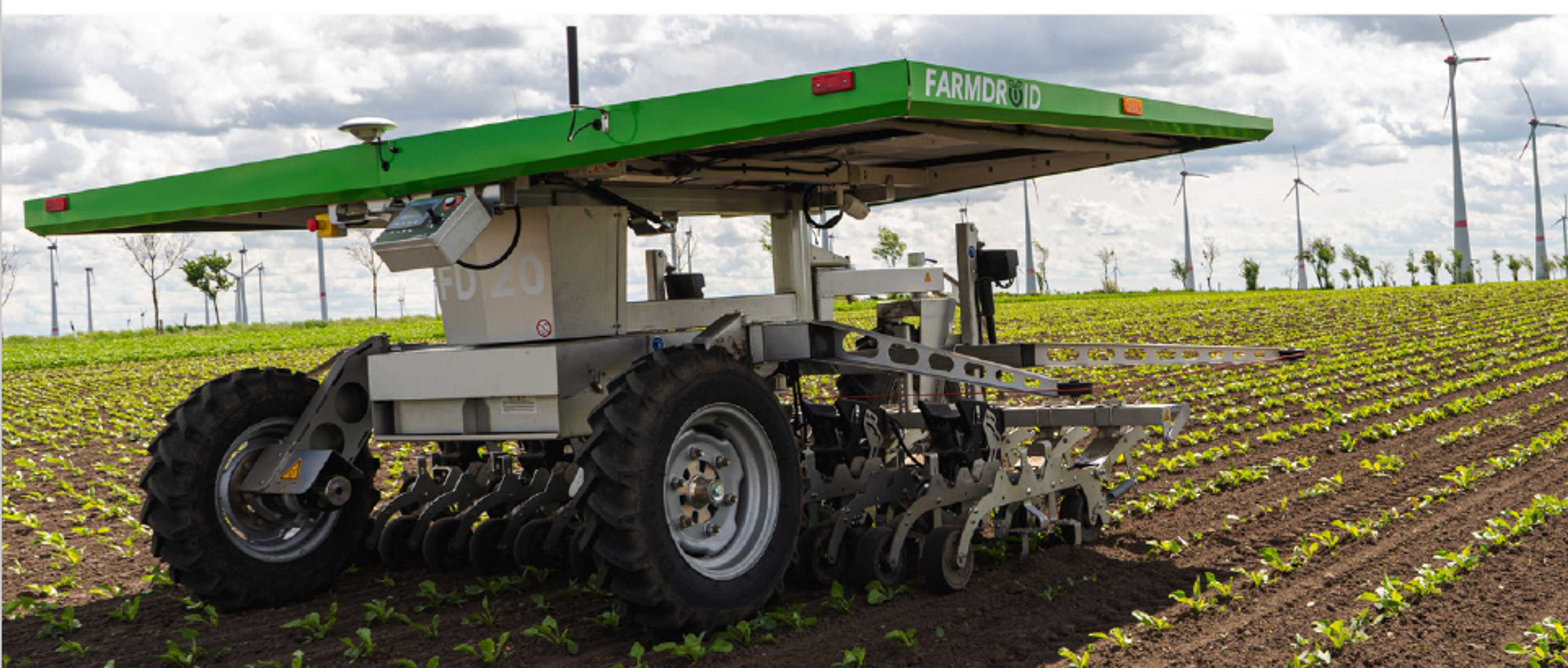 This information has been reviewed and verified by the manufacturer. All data without guarantee.
Support
On-site support is provided by Agravis technology.
Remote maintenance is provided by Agravis technology and the company Farmdroid.
Videos can be viewed via Farmdroid's YouTube channel.
Locomotion
Solar powered - no external power source required
0.8 kW is the maximum power. The average is 0.6 kW.
Battery / tank capacity (working hours)
The weight depends largely on the equipment of the robot. The minimum weight is 800kg. A standard device with 6 rows weighs 900kg. The maximum weight is 1200kg.
Rack for transport in three-point or road transport platform in three-point (tractor)
Tools
Maximum lifting force (kg)
Sugar beet, onion, beet, flowers, hemp, herbs and others on demand.
Company
---