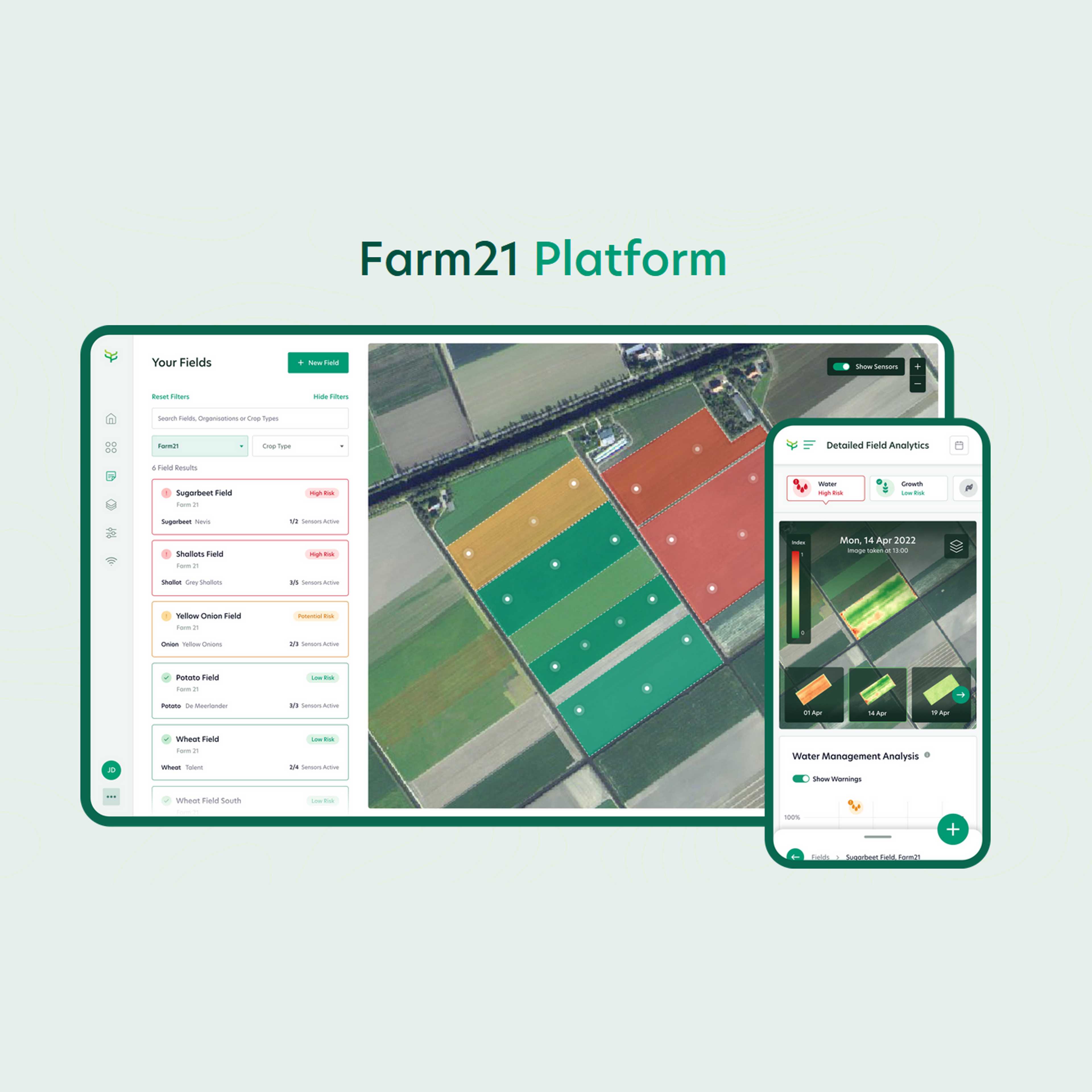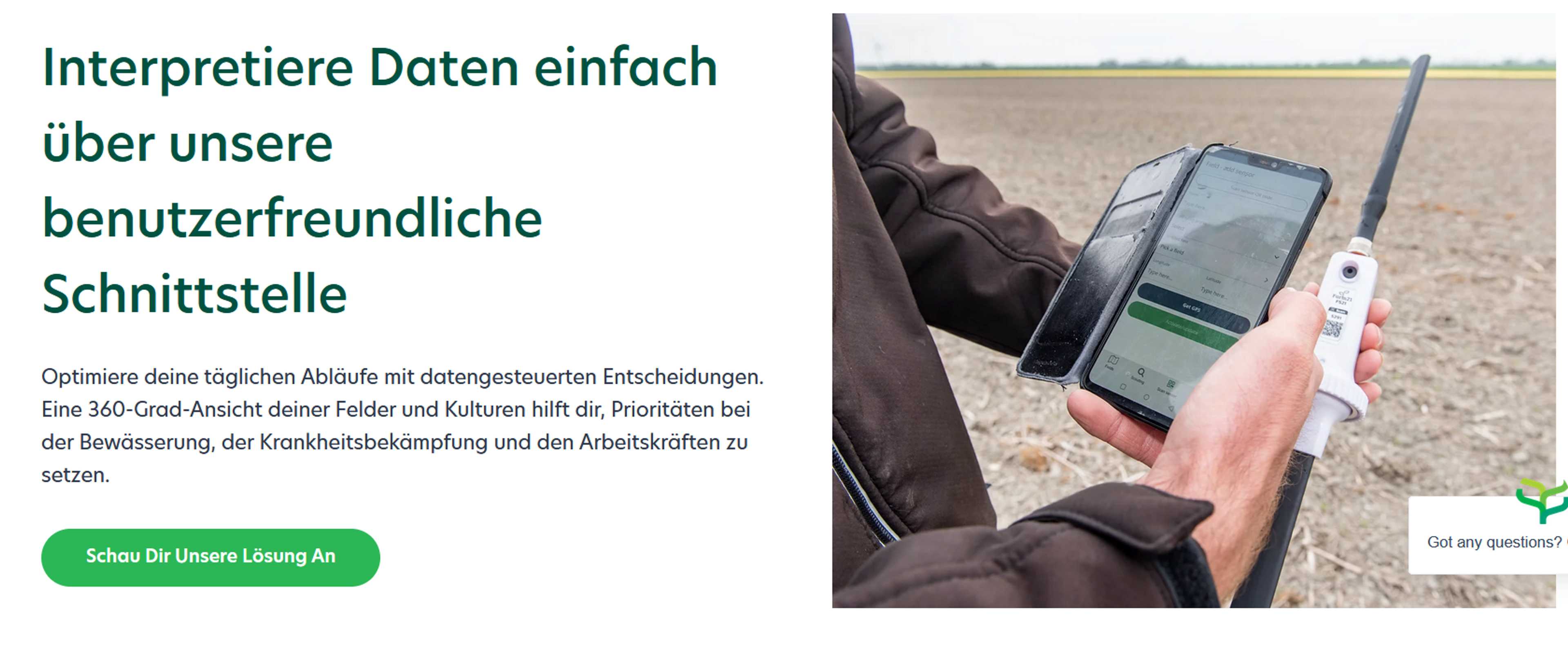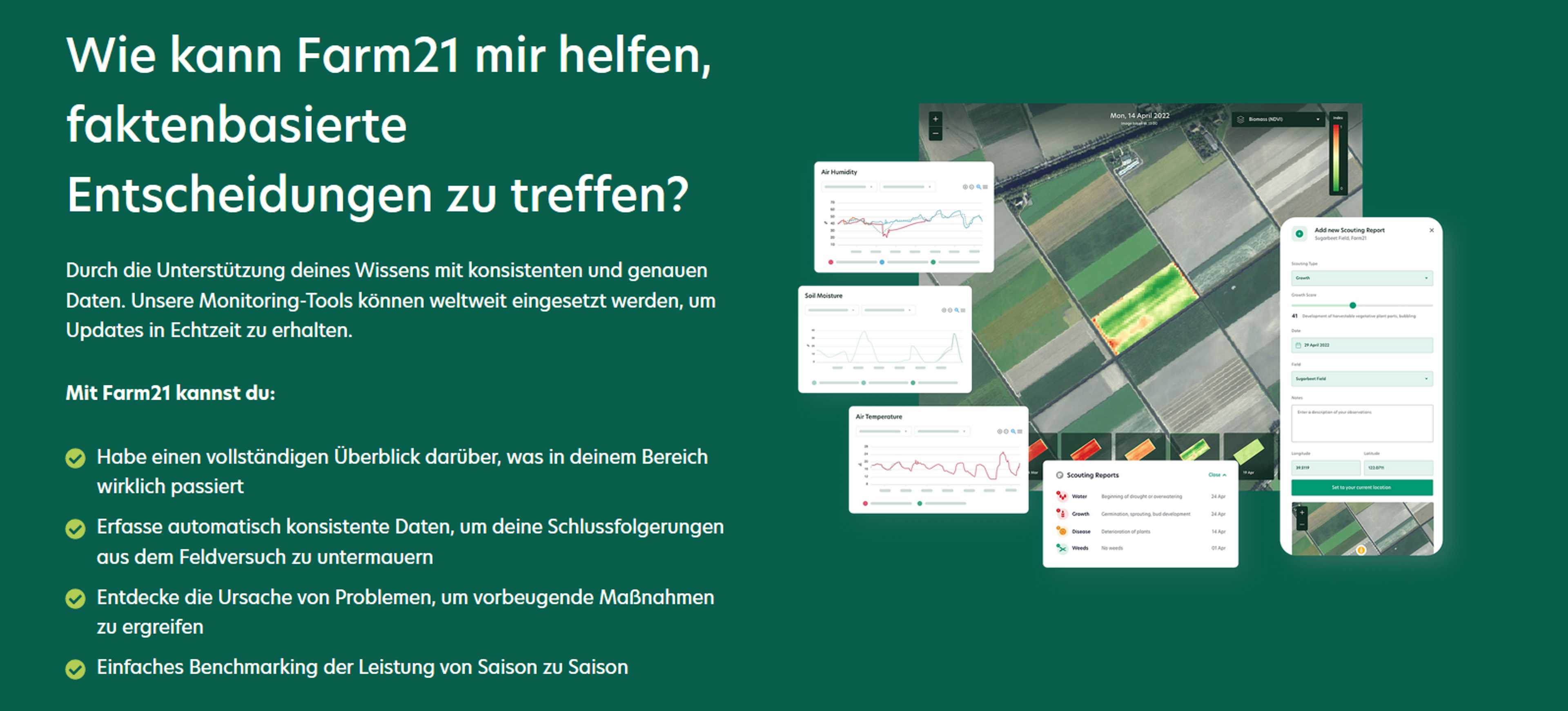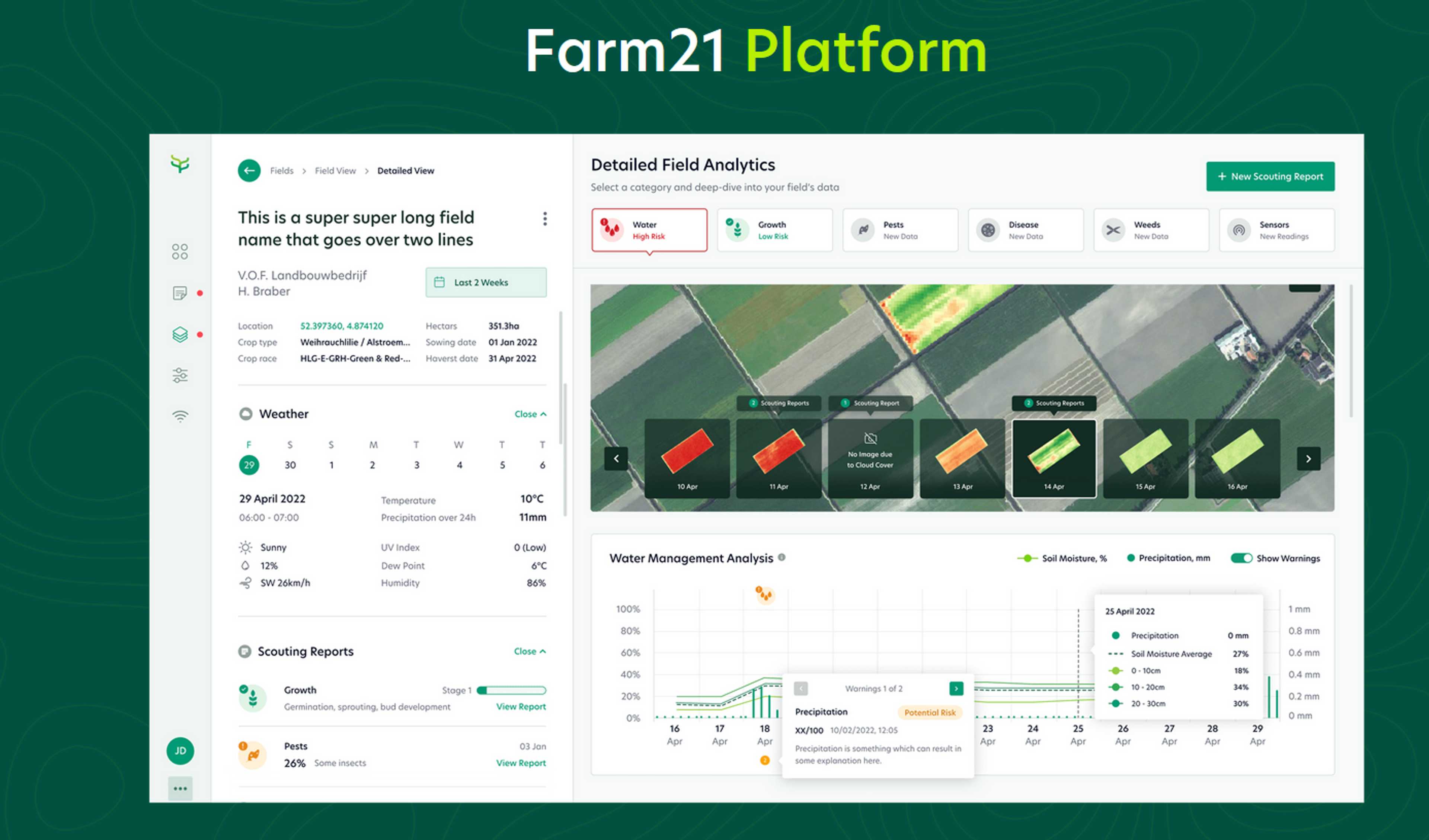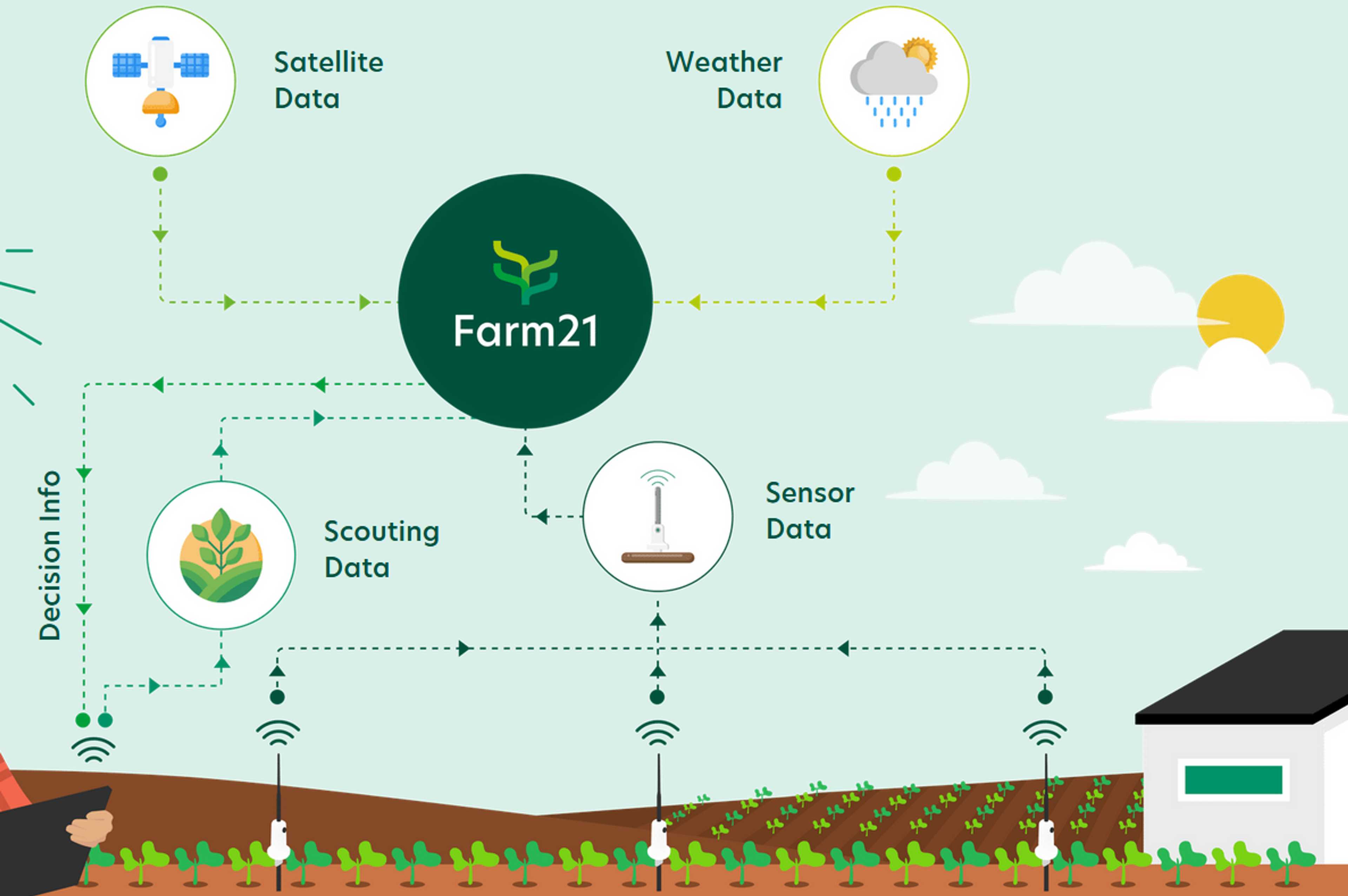 An affordable micro weather station combined with smart software helps agriculture professionals make better decisions.
Get access to more information about your crops and fields than ever before. Combining data from scouting, weather, satellites and our cost-effective sensors, you get a complete view of your fields. Anytime, anywhere.
The Farm21 with soil moisture probe is a low-cost micro weather station for farmers, crop consultants and researchers in the field. The device consists of two parts, a transmitter module and a measurement module. The device provides accurate humidity, air temperature, soil temperature and soil moisture data to make better agricultural decisions. The sensor is included with the Farm21 precision agriculture platform, which provides free satellite imagery, scouting and weather data.
Pricing
---
This information has been reviewed and verified by the manufacturer. All data without guarantee.
Compatibility
John Deere Operations Center
Company
---