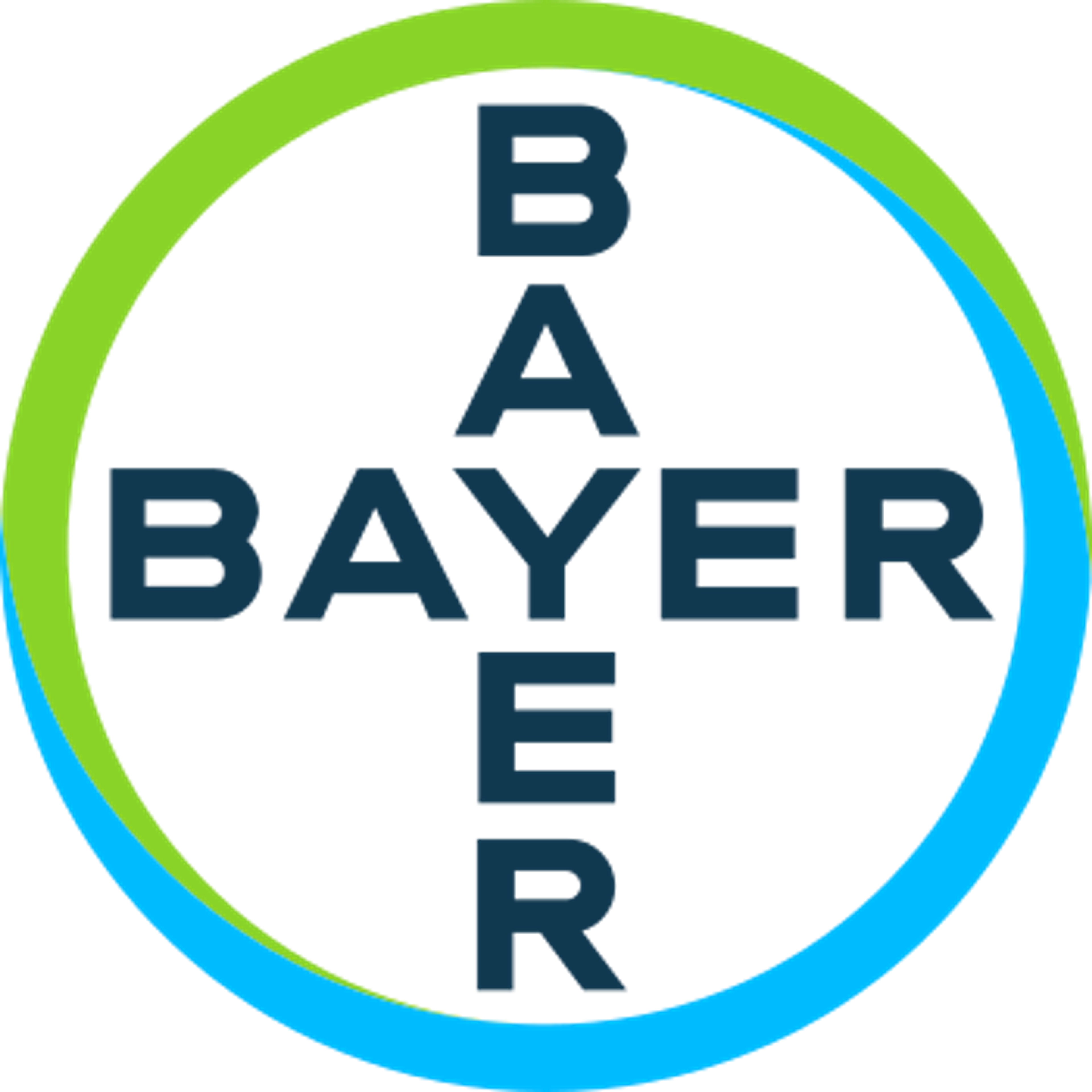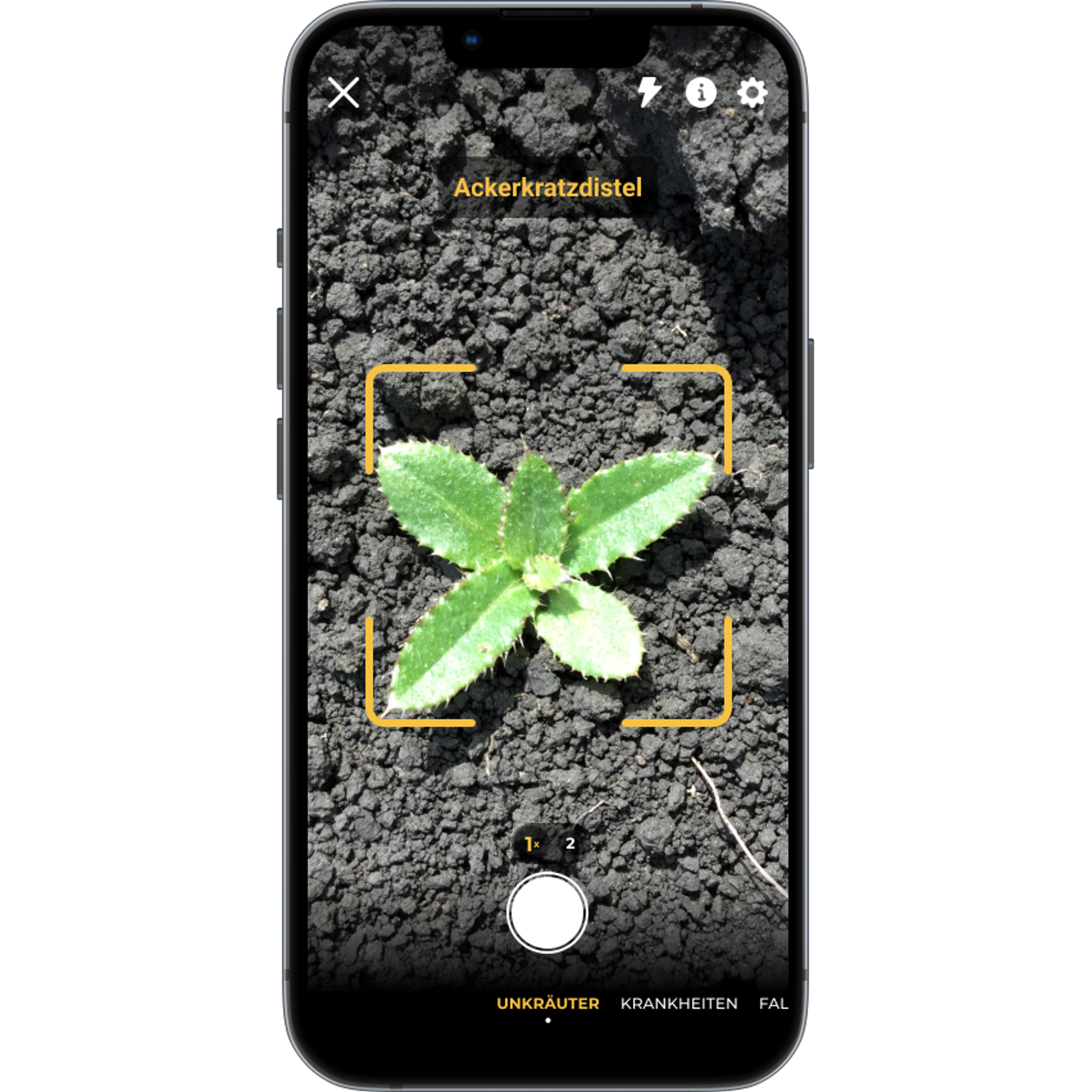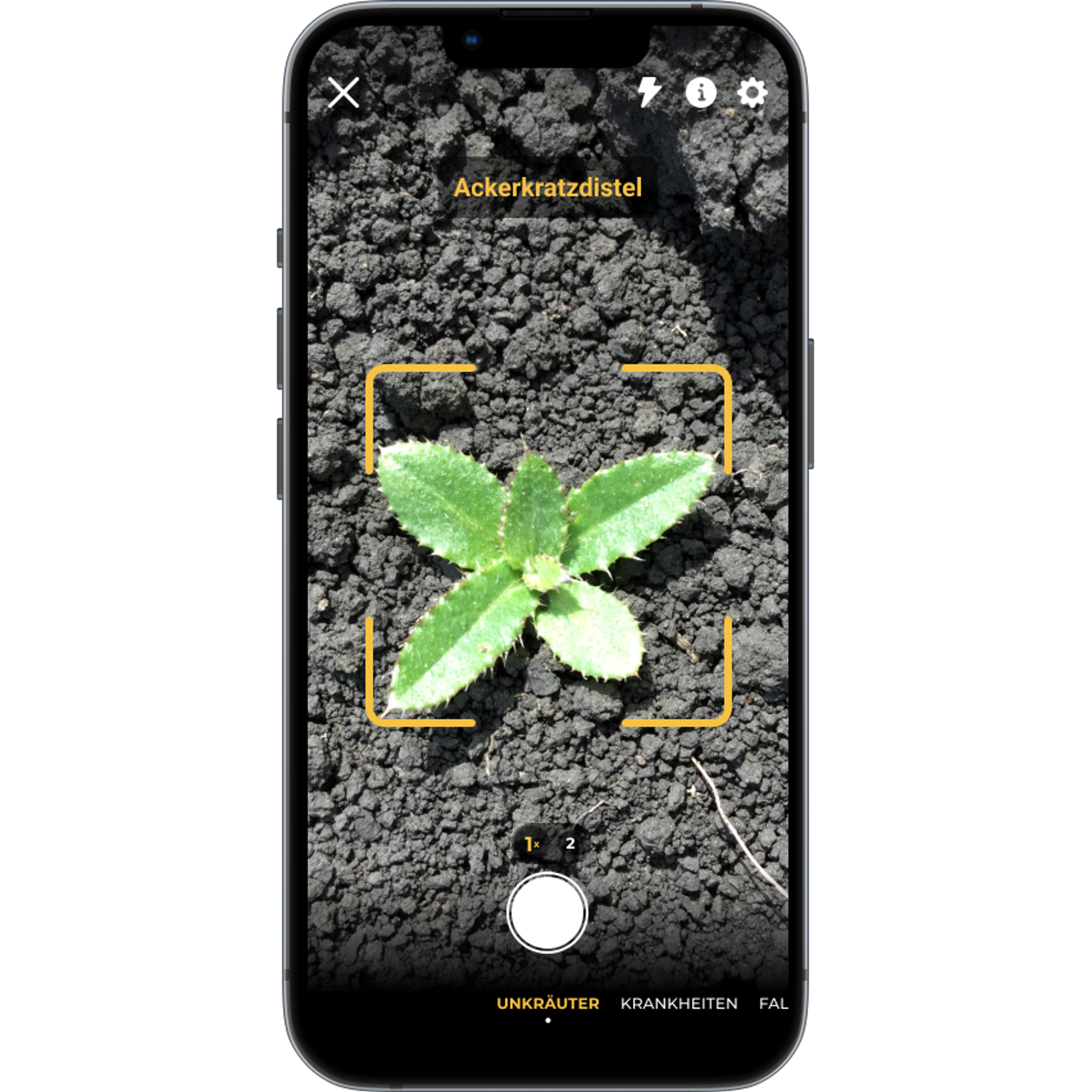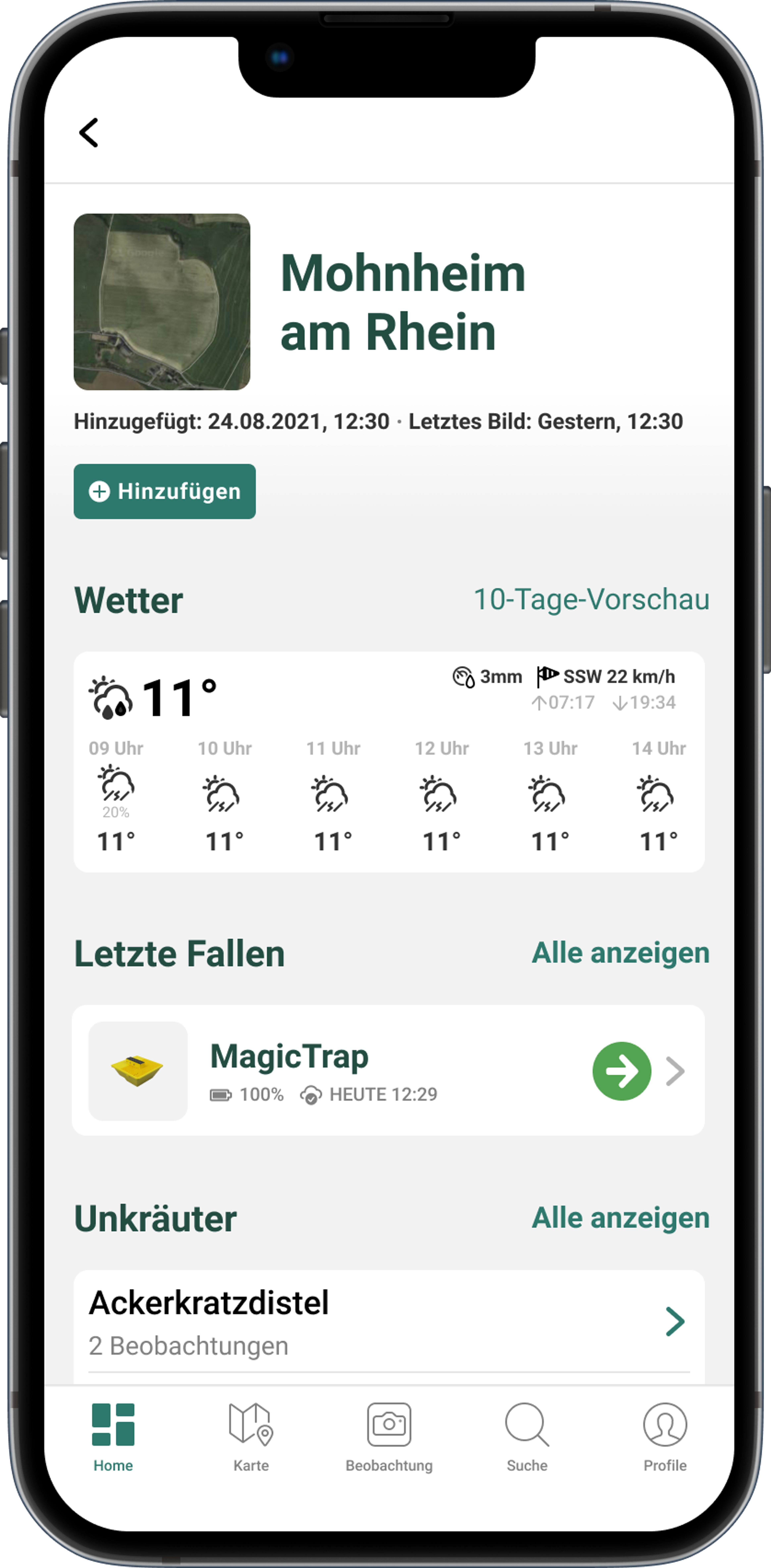 Detect weed species, diseases or insect species with your smartphone.
MagicScout is the tool for the crop professional. Structure your field observations to make better decisions. Save time by identifying the causes of damage in seconds and automate your field inspections.
The MagicScout app can currently identify over 140 weed species and diseases, but also some insect species. To ensure that the MagicScout app's knowledge grows continuously, new image material is added every day. Bayer employees around the world are working to enrich the databases accessed by the app with new information.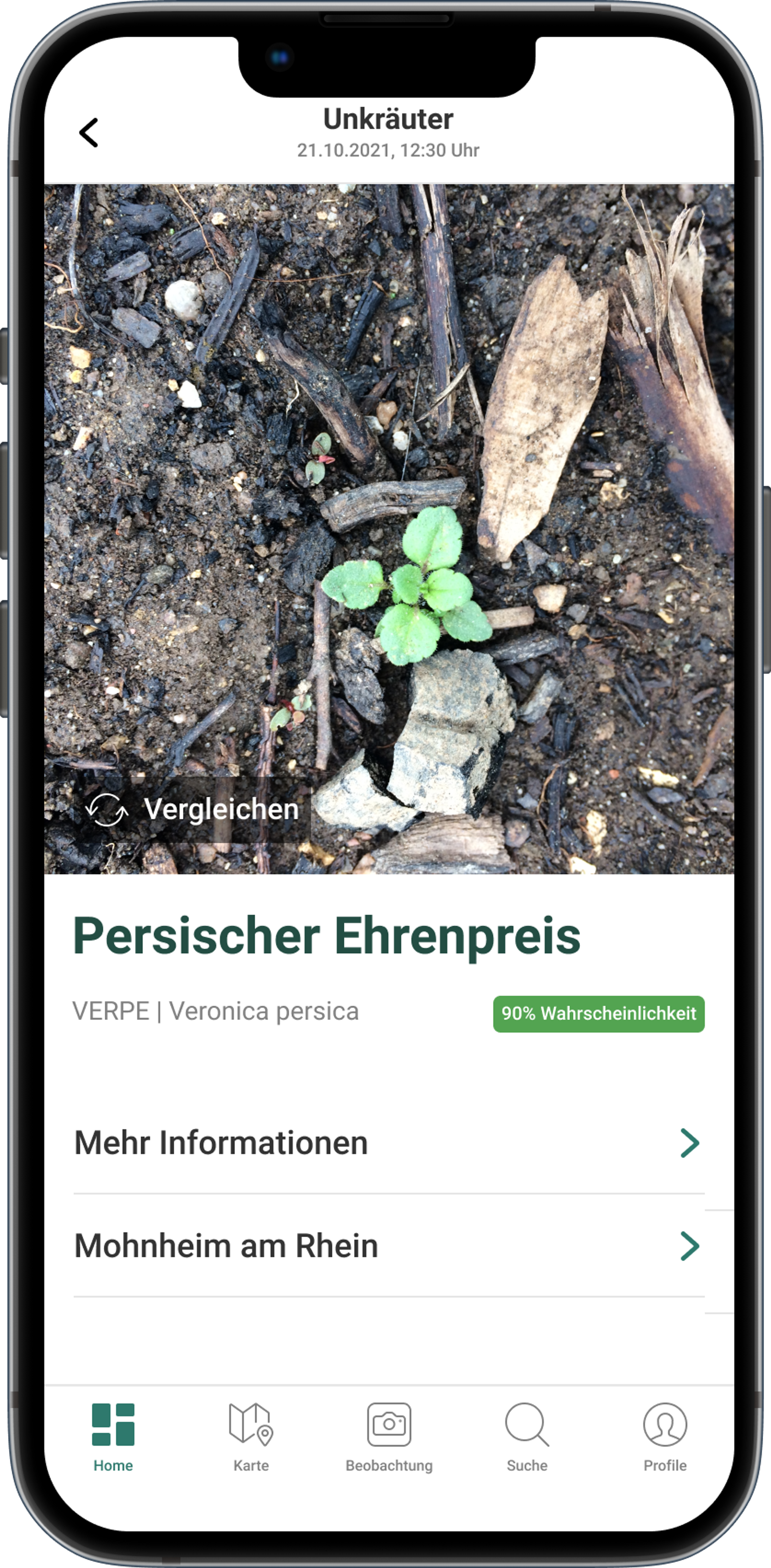 This information has been reviewed and verified by the manufacturer. All data without guarantee.
Other subarea-specific functions
Field observation functions
Georeferenced notes in the field
Company
---