Less paperwork - more viticulture
Moosle is a state-of-the-art viticulture software that provides you with detailed and smart support from planting the vines to filling the wine. The software offers you the following functions:
Impact fileYou can clearly record and manage all information about your fields, such as location, size, variety, yield, fertilization, crop protection, etc.
Task planning: You can plan and prioritize your upcoming work, as well as assign the required resources and employees.
Documentation: You can seamlessly document and track all your activities and events, as well as create and send legally required reports. In its GPS-supported variant, Moosle automatically records the time spent in the respective areas and books the work as soon as the user confirms it.
Inventory monitoring: You can view and update your current inventory of crop protection products, fertilizers, machinery, etc. at any time.
Integration of telemetry: You can integrate and analyze data from sensors, drones, weather stations, etc. in Moosle to optimize your decisions.
Analysis of your workflows:You can analyze and compare your working hours, costs, yields, qualities, etc. to improve your operations.
ChecklistsIn order to better record processes - or simply as an aid to thinking - the app offers you an unlimited number of checklists that can be freely created. All checklists are also synchronized in real time. This means that checklists can also be worked through together by a team, as is often the case with packing lists, for example.
Machine management:Manage availabilities, defects, maintenance intervals or all related information of all machines in one place.
MultilingualismMoosle supports the following languages: English, Spanish, French, German, Italian, Portuguese, Polish, Czech, Romanian, Hungarian, Russian, Azerbaijani and Georgian - more to follow.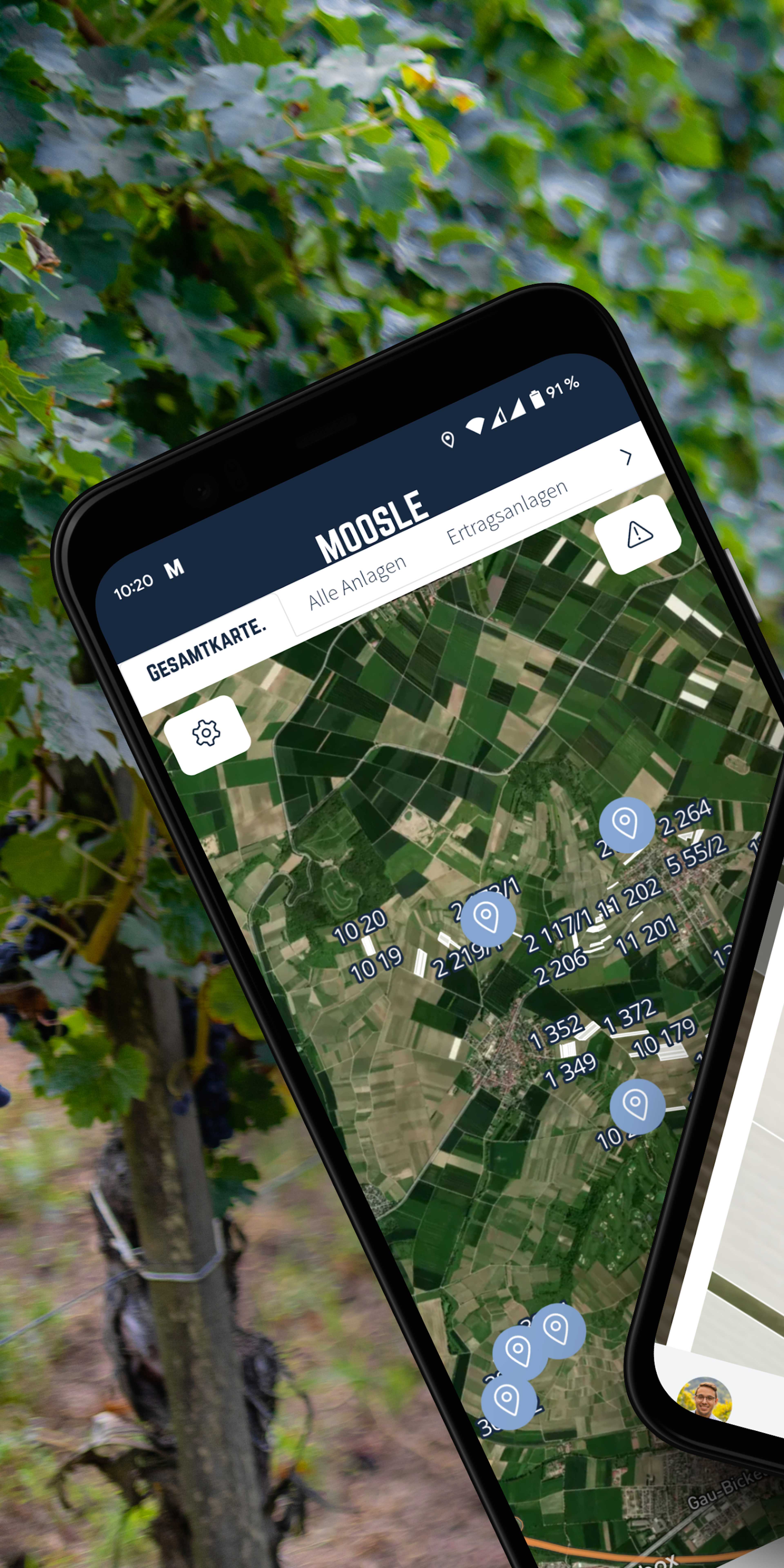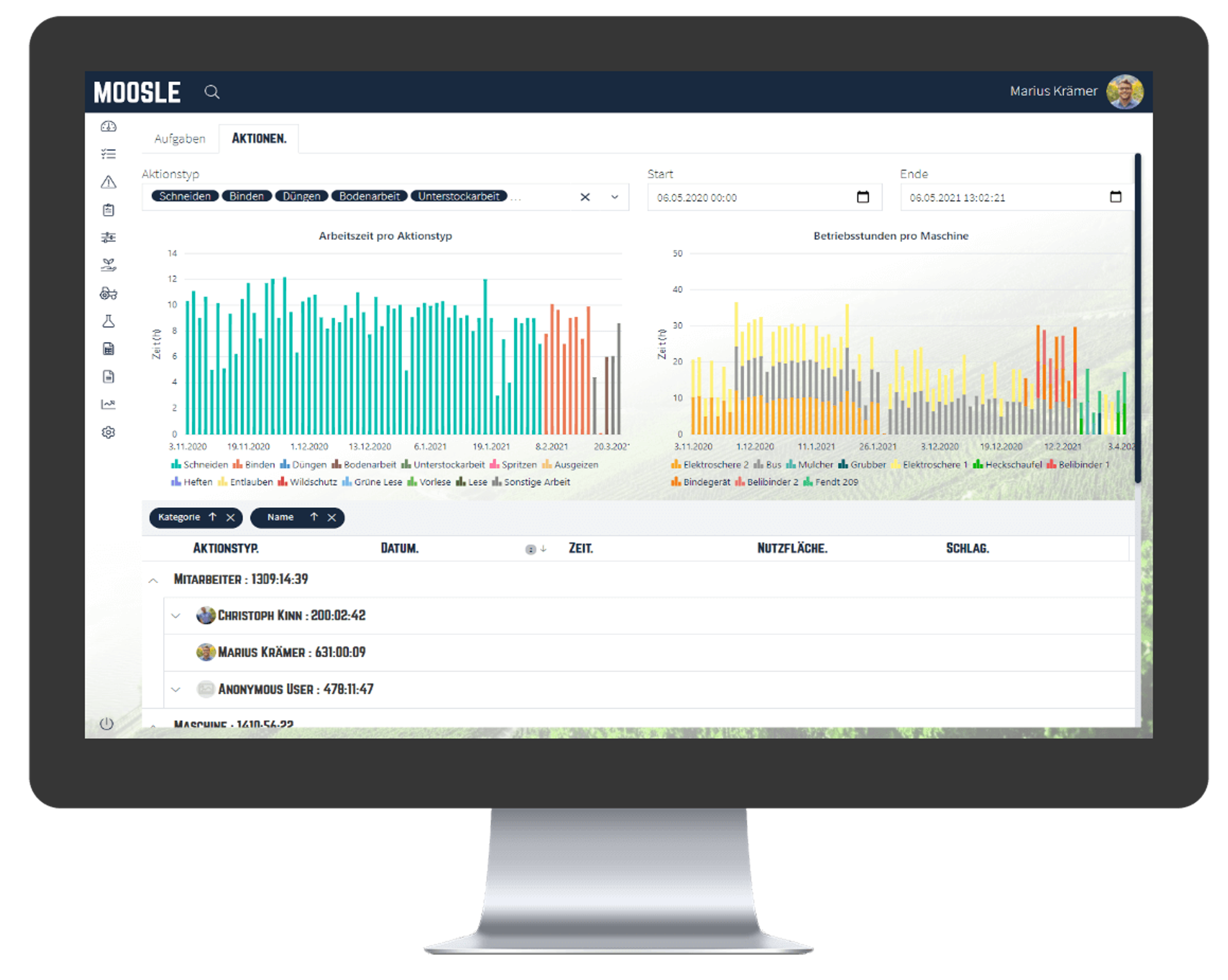 Your advantages
Time saving: You can complete your tasks faster and more efficiently by having all the information in one place and updating it automatically.
CompatibilityYou can connect Moosle with other devices and programs to exchange and synchronize data.
Economic efficiency: You can save costs and increase your profits by optimizing your resource consumption and analyzing your workflows.
Availability: You can use Moosle anytime, anywhere, thanks to the handy app and cloud storage - even if you're offline for a short time.
Security: You can rely on Moosle because it meets all legal requirements and protects your data with regular backups.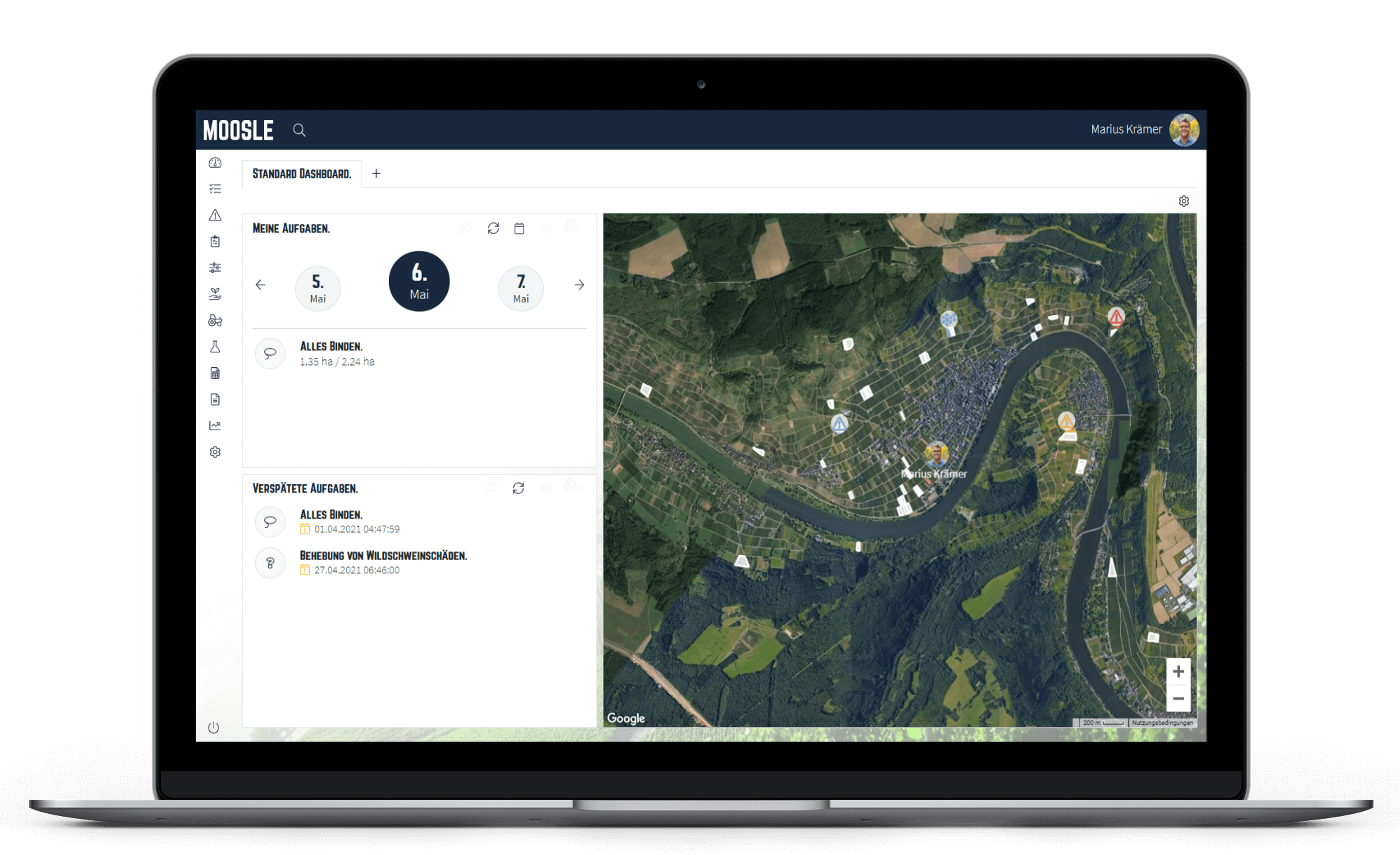 Pricing
---
This information has been reviewed and verified by the manufacturer. All data without guarantee.
Software
Cloud Server in Frankfurt
Other
Real-time synchronization
Scope of functions
Crop protection solutions
Optional photos, GPS positions, multiple selections, self-drawn areas and quick templates
Plant protection
Scalding quantity calculator
Company
---