Pix4D S.A.
Software: Pix4D fields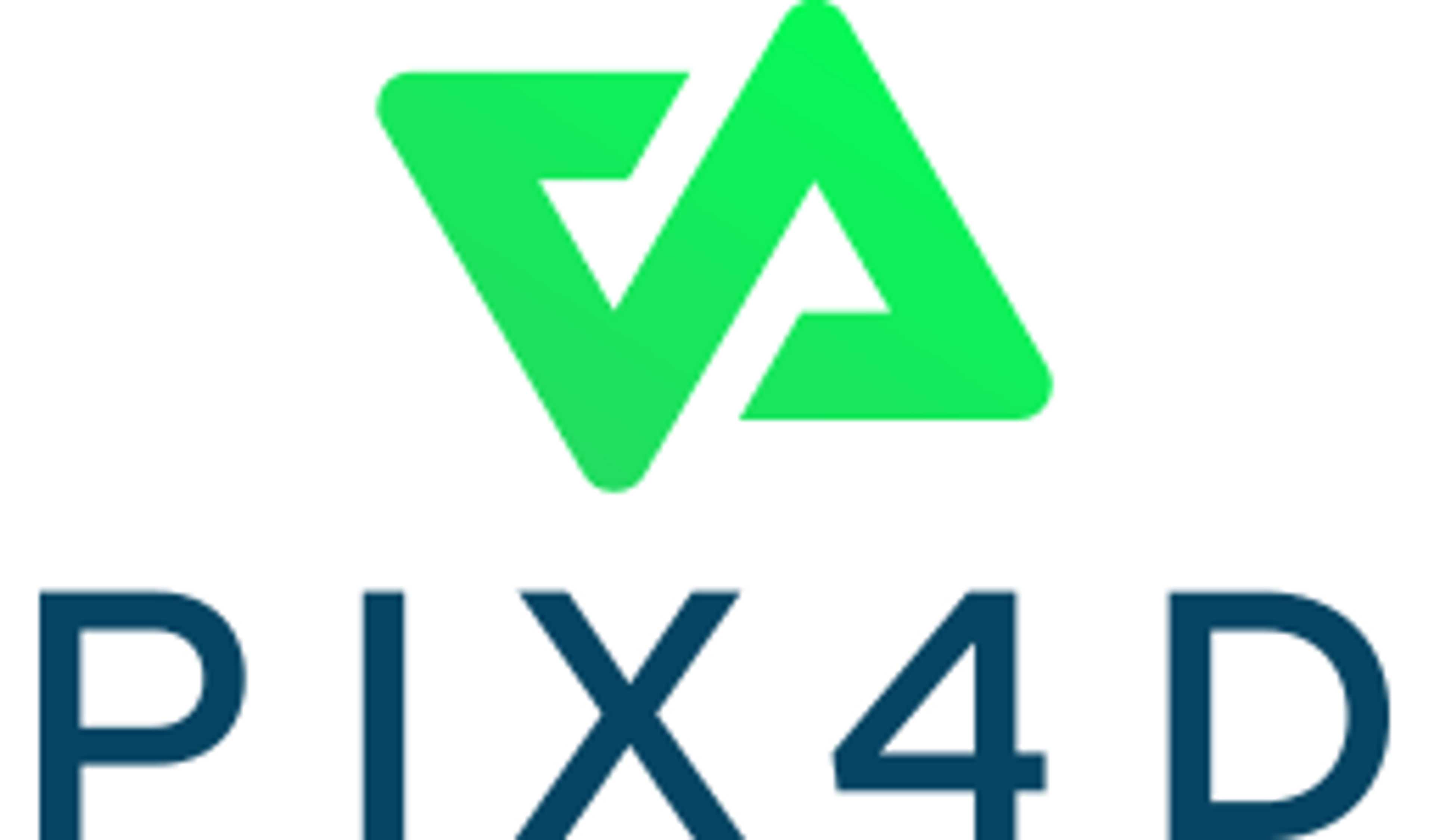 Fertilizer Application Cards
Plant protection product application cards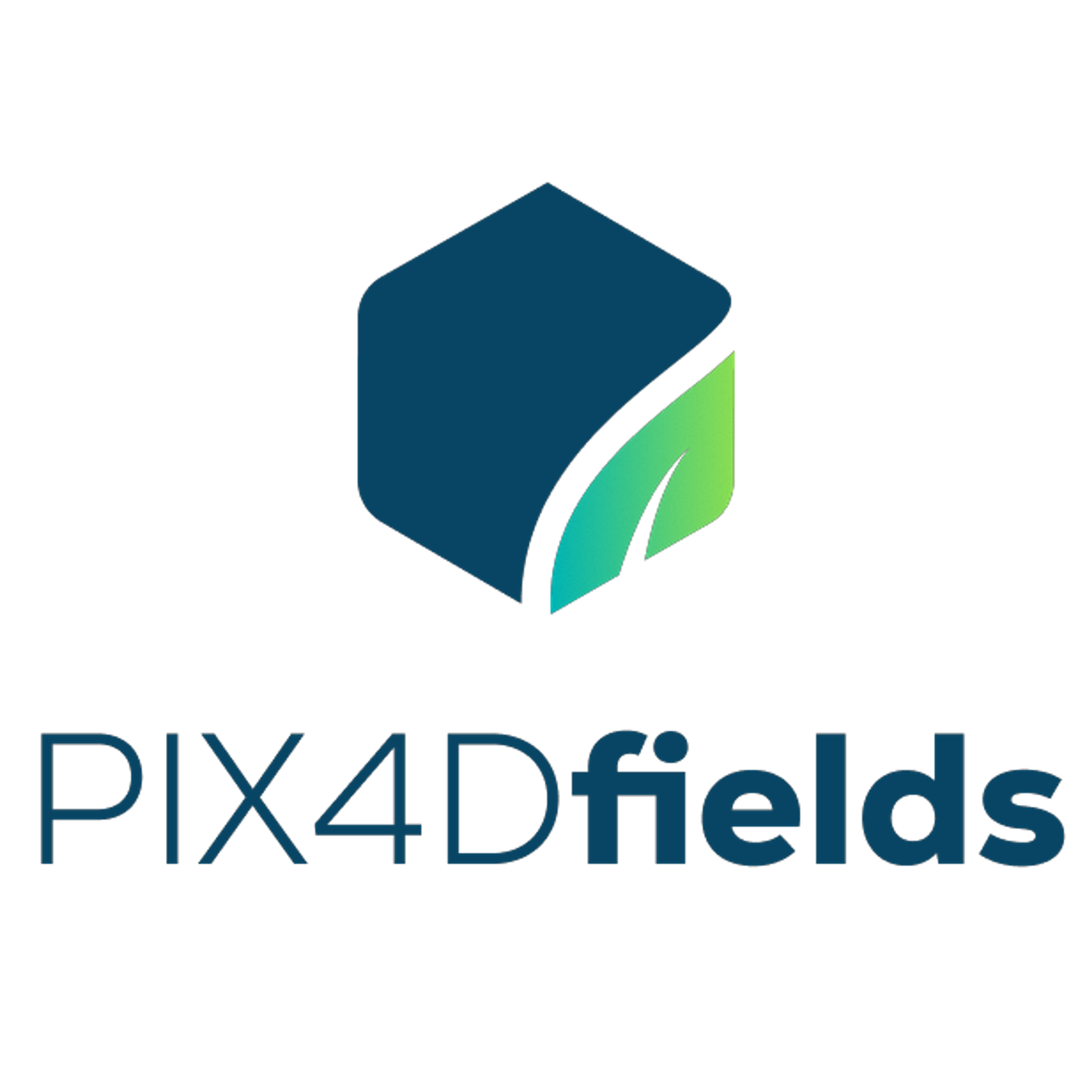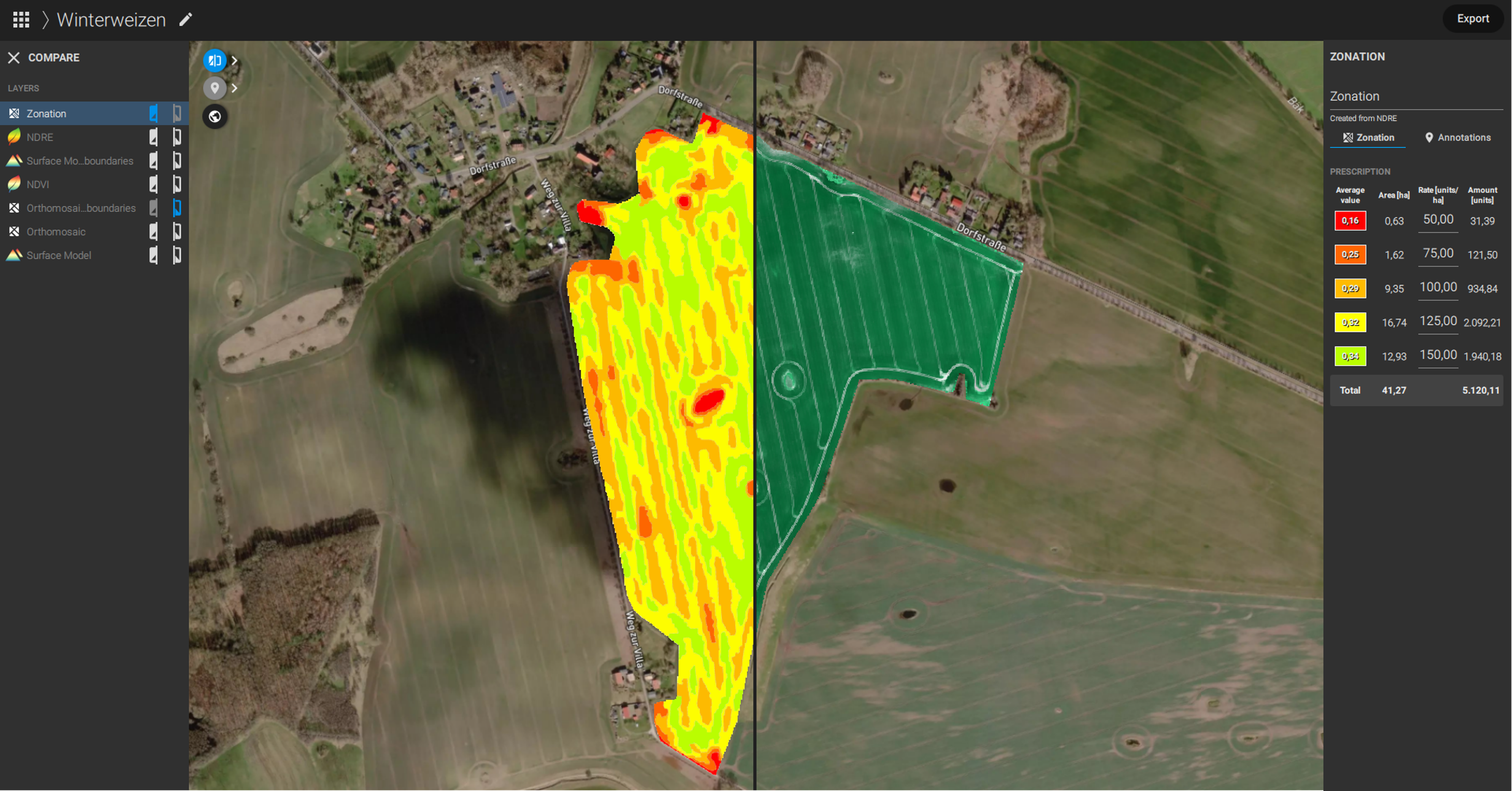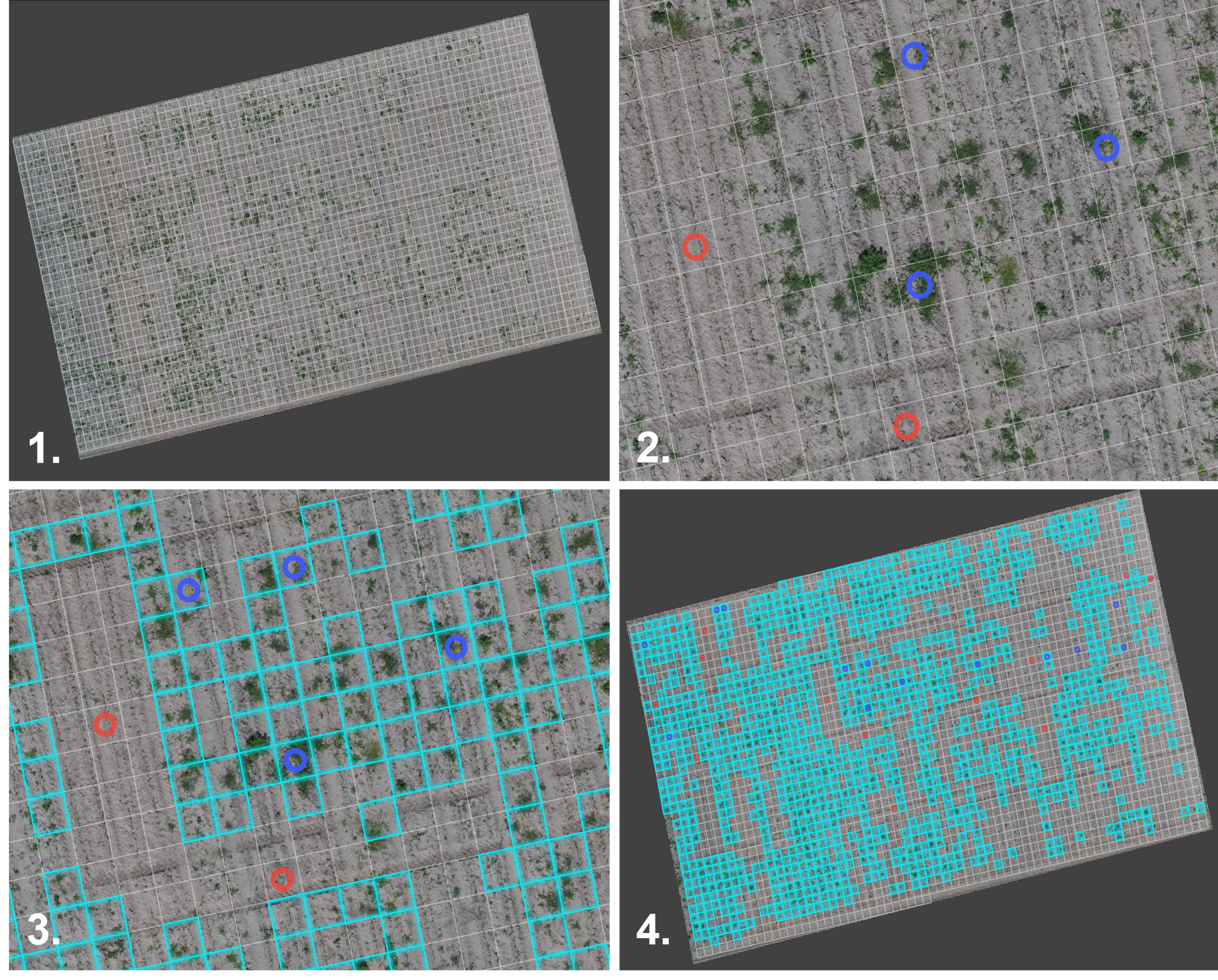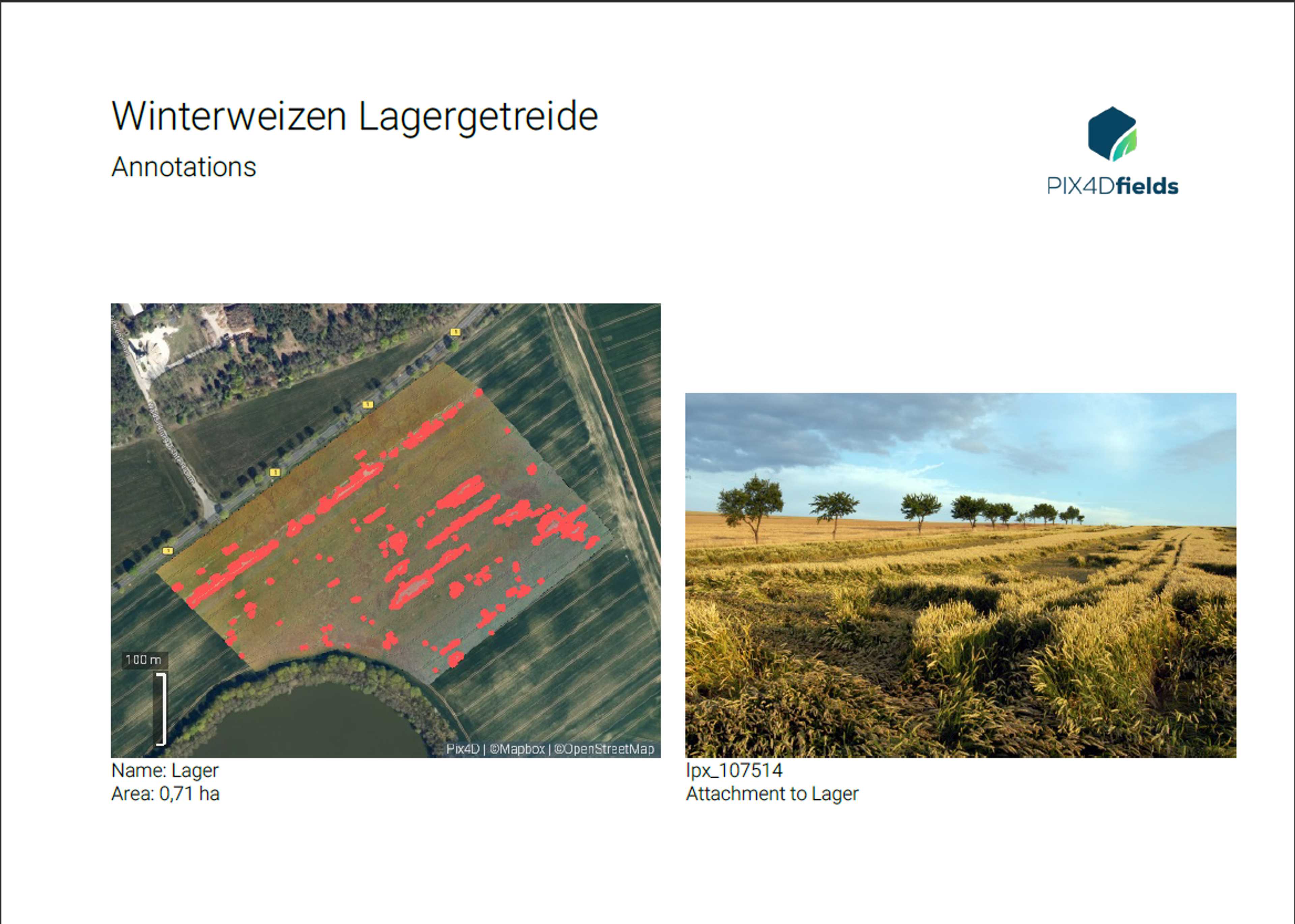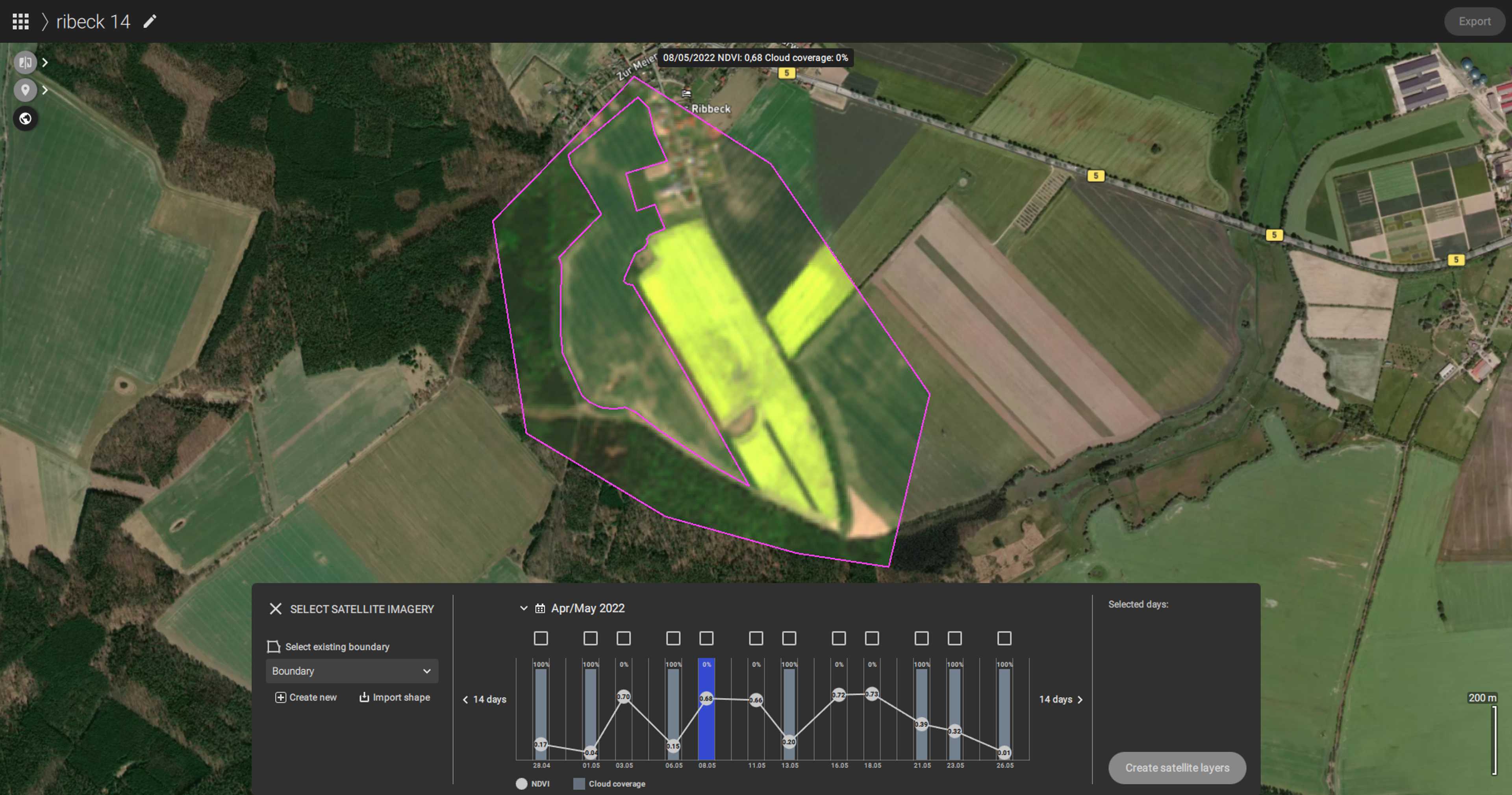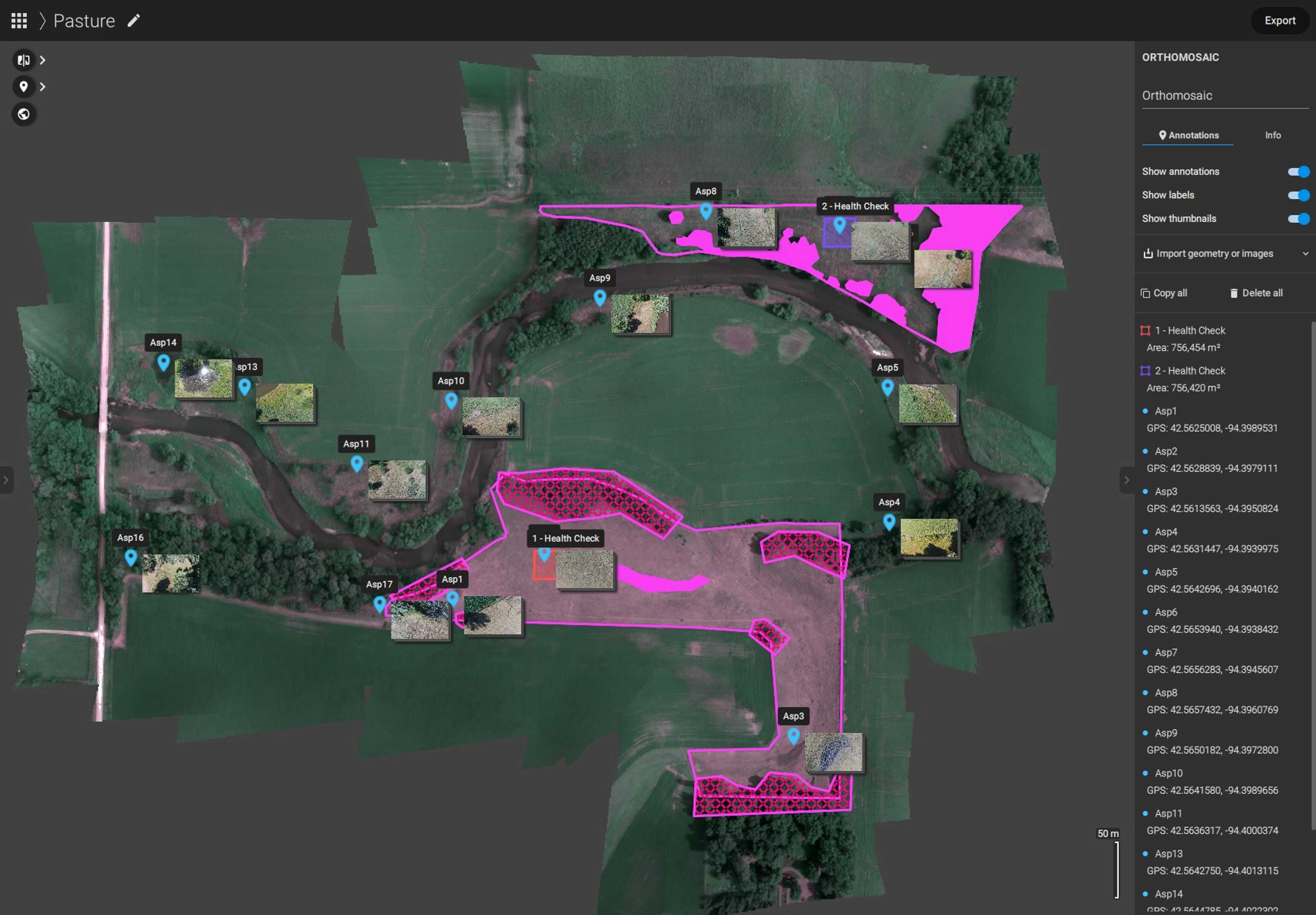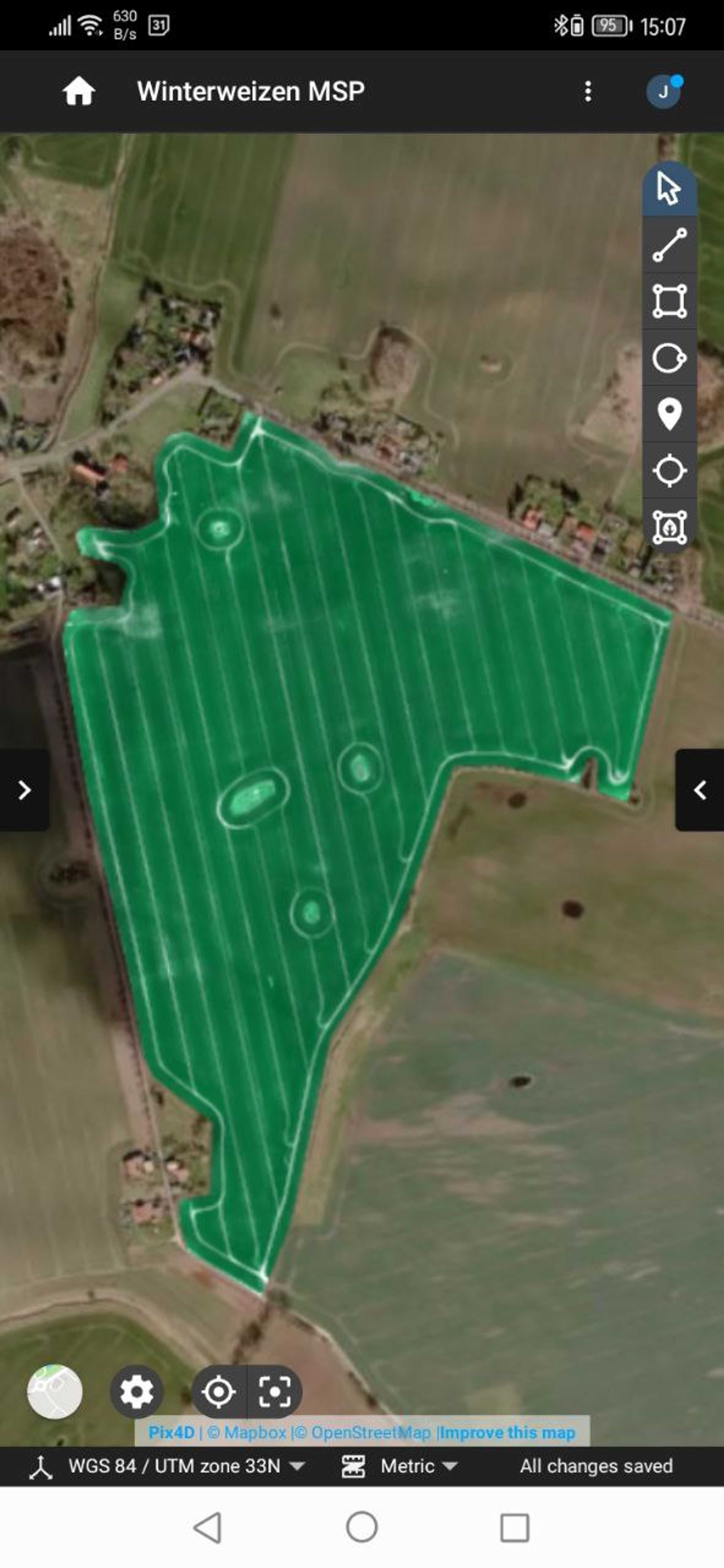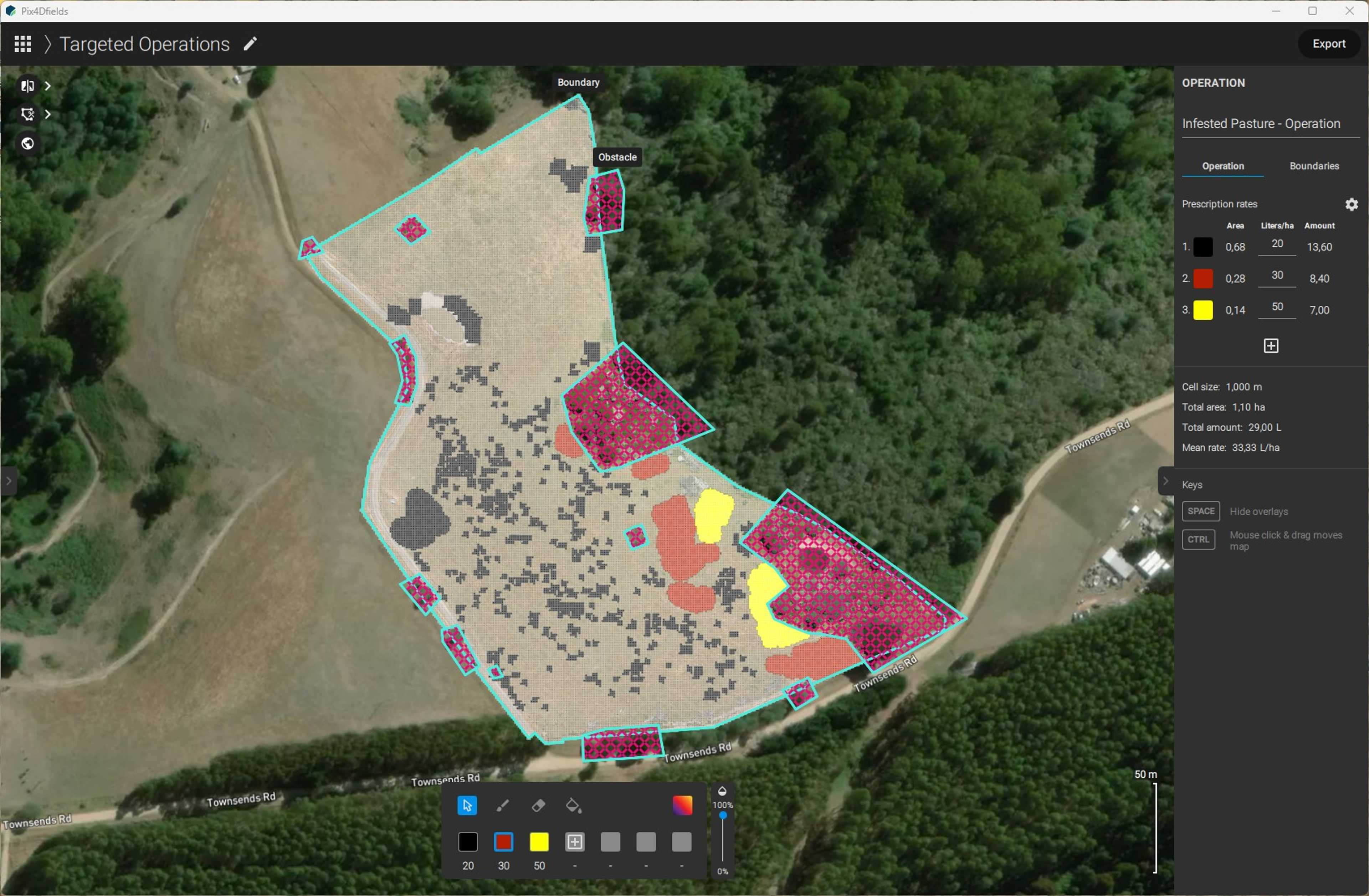 The Swiss Army Knife for agricultural mapping and subplot applications with drone and satellite
PIX4Dfields is the tool for precise agricultural mapping and sub-area applications using drones and satellites. As a product of the Pix4D company, it offers a comprehensive range of features specifically tailored to the needs of farmers, agronomists and researchers.
Orthomosaike
With PIX4Dfields, users can create high-resolution, georeferenced orthomosaics and digital surface models. The software processes images from RGB, multispectral and thermal cameras from various drones and delivers accurate maps within minutes. Thereby, the processing speed and offline functionality is a key advantage of PIX4Dfields, which enables efficient field monitoring. In addition, the satellite download feature provides users with access to Sentinel satellite data in full spatial, spectral and temporal resolution.
Analysis tools
PIX4Dfields offers a variety of analysis tools, including the Vegetation Index Calculator for creating plant health maps and the MagicTool for real-time detection of weed nests and field damage. The Targted Operations mode allows users to create scouting and application maps for variable applications. PIX4Dfields also supports the creation of spot-spraying application maps for spray drones and common tractor terminals.
Many more functions
Other features include PDF report creation, field boundary exporting, and sharing via link of projects in the PIX4Dcloud.
Although PIX4Dfields is a powerful software, it remains user-friendly and requires only a normal hardware to operate. With PIX4Dfields, farmers and agronomists have an effective tool to manage their fields efficiently and maximize their yields.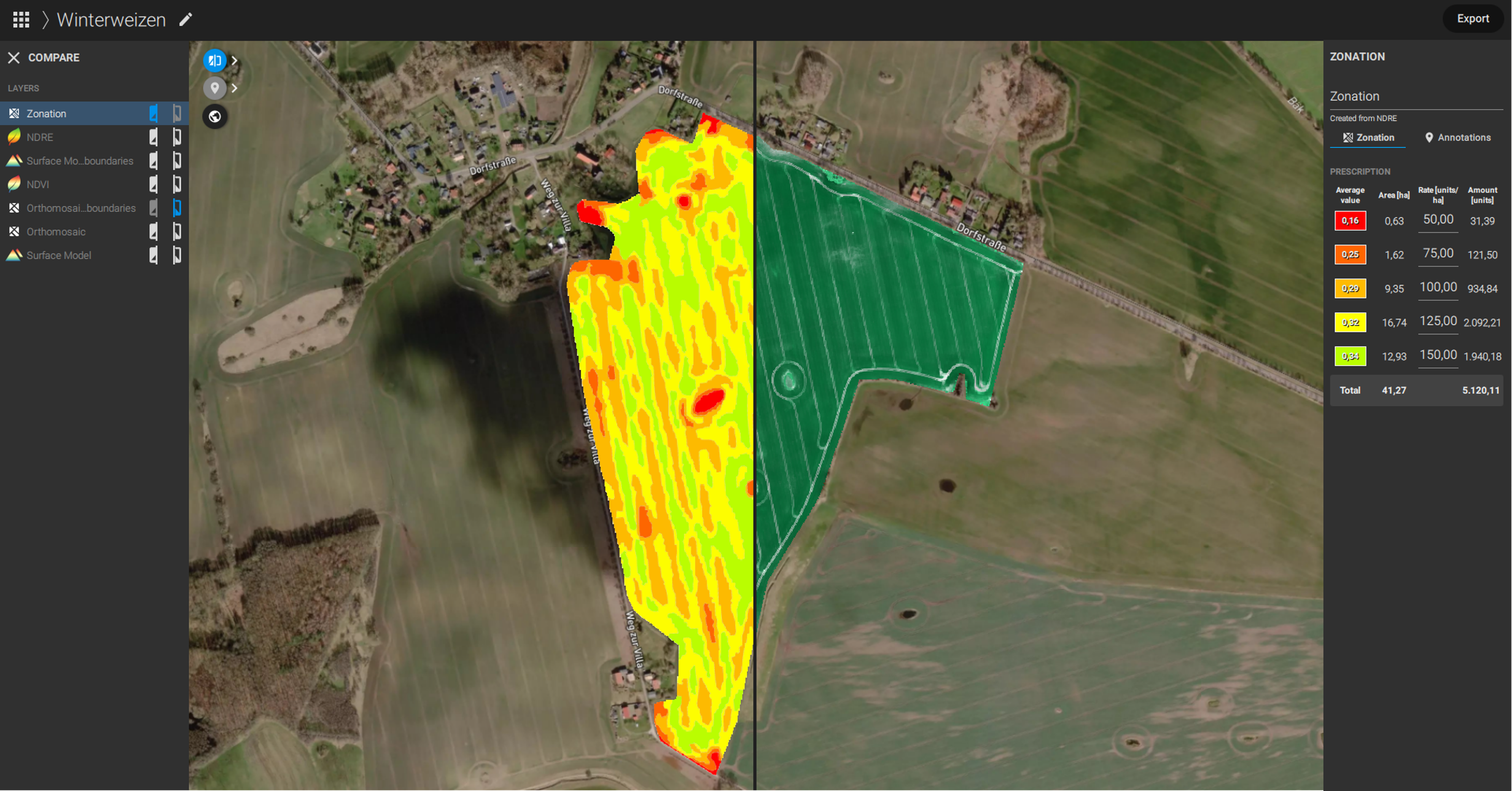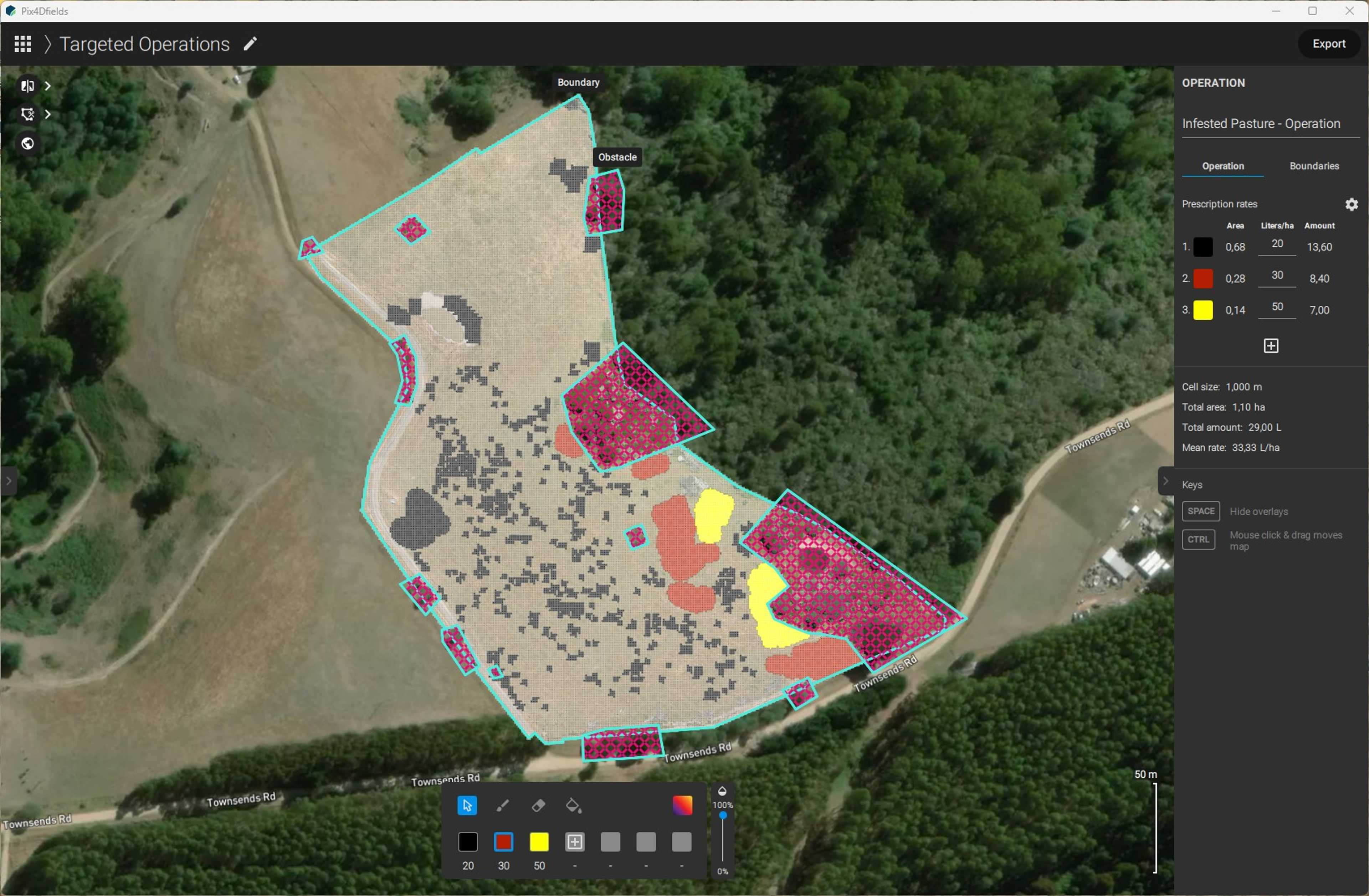 Pricing
---
This information has been reviewed and verified by the manufacturer. All data without guarantee.
General functions
Vegetation Index Calculator
Compatibility
John Deere Operations Center
Software
locally at the user's site, or on explicit request in the cloud for sharing with other users.
Application card functions
Fertilizer Application Cards
Plant protection product application cards
Image data, Shapefile, Geotiff
Shapefile, Geotiff, PDF, ISOXML (planned)
Company
---