Produkt + Markt GmbH & Co. KG
Paid surveys for farmers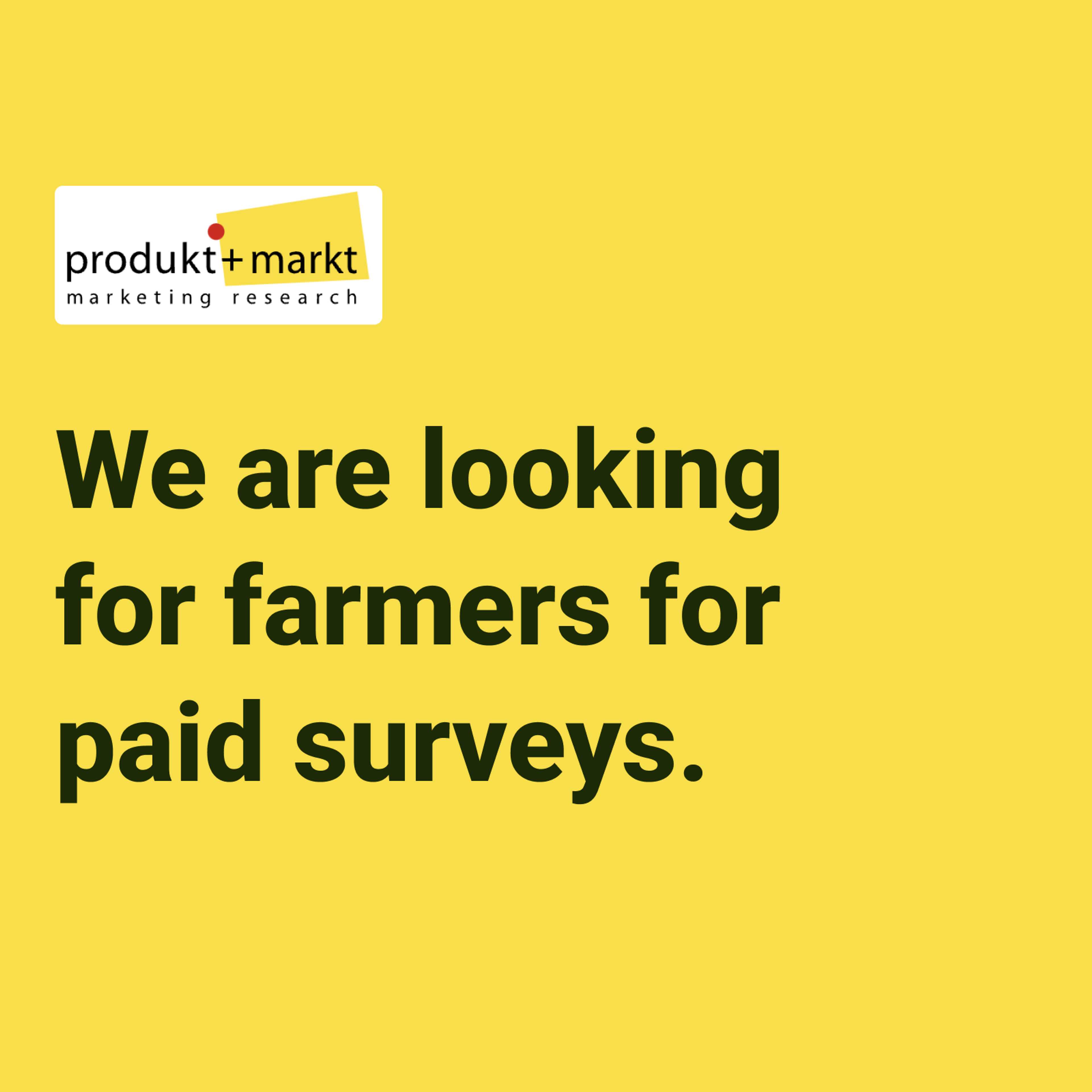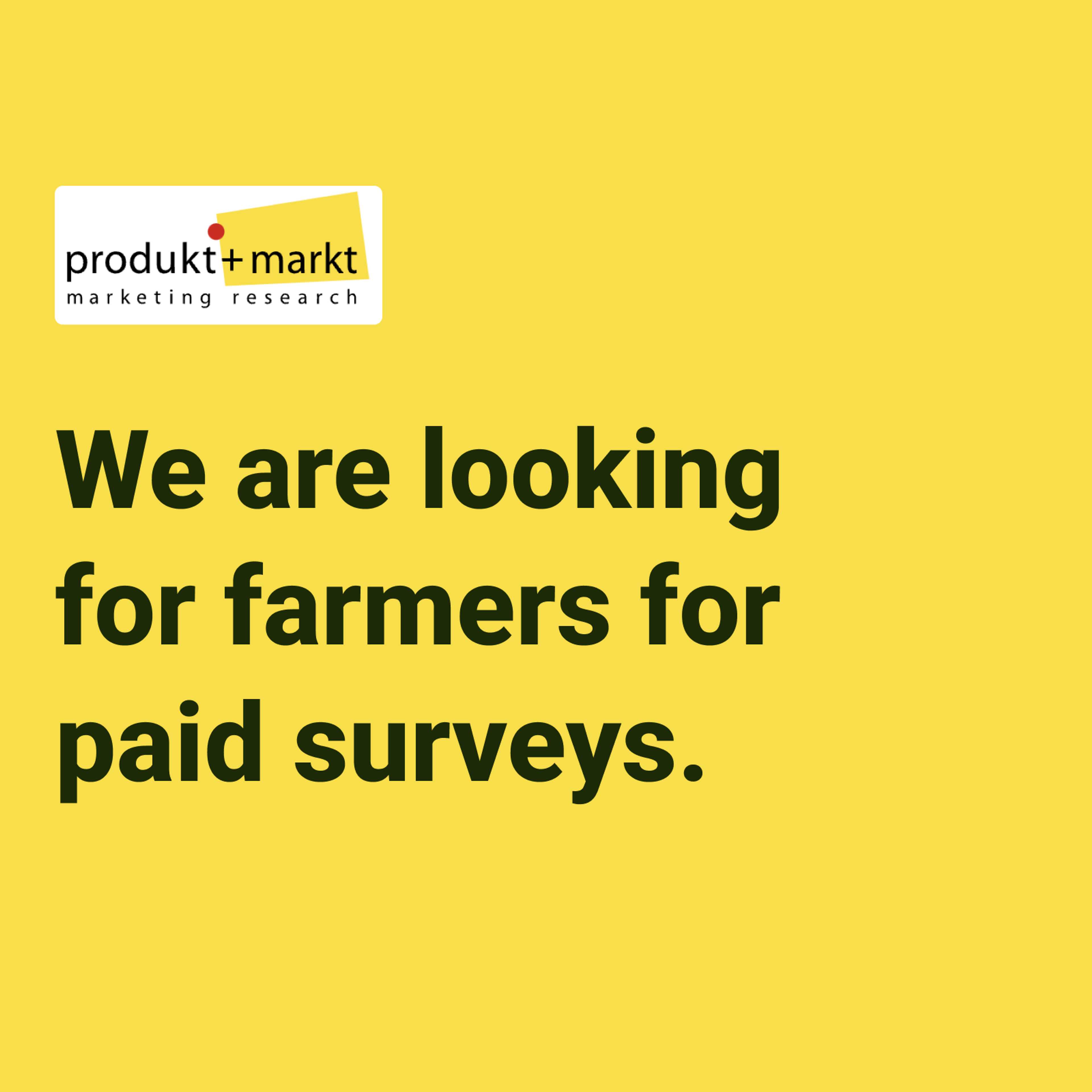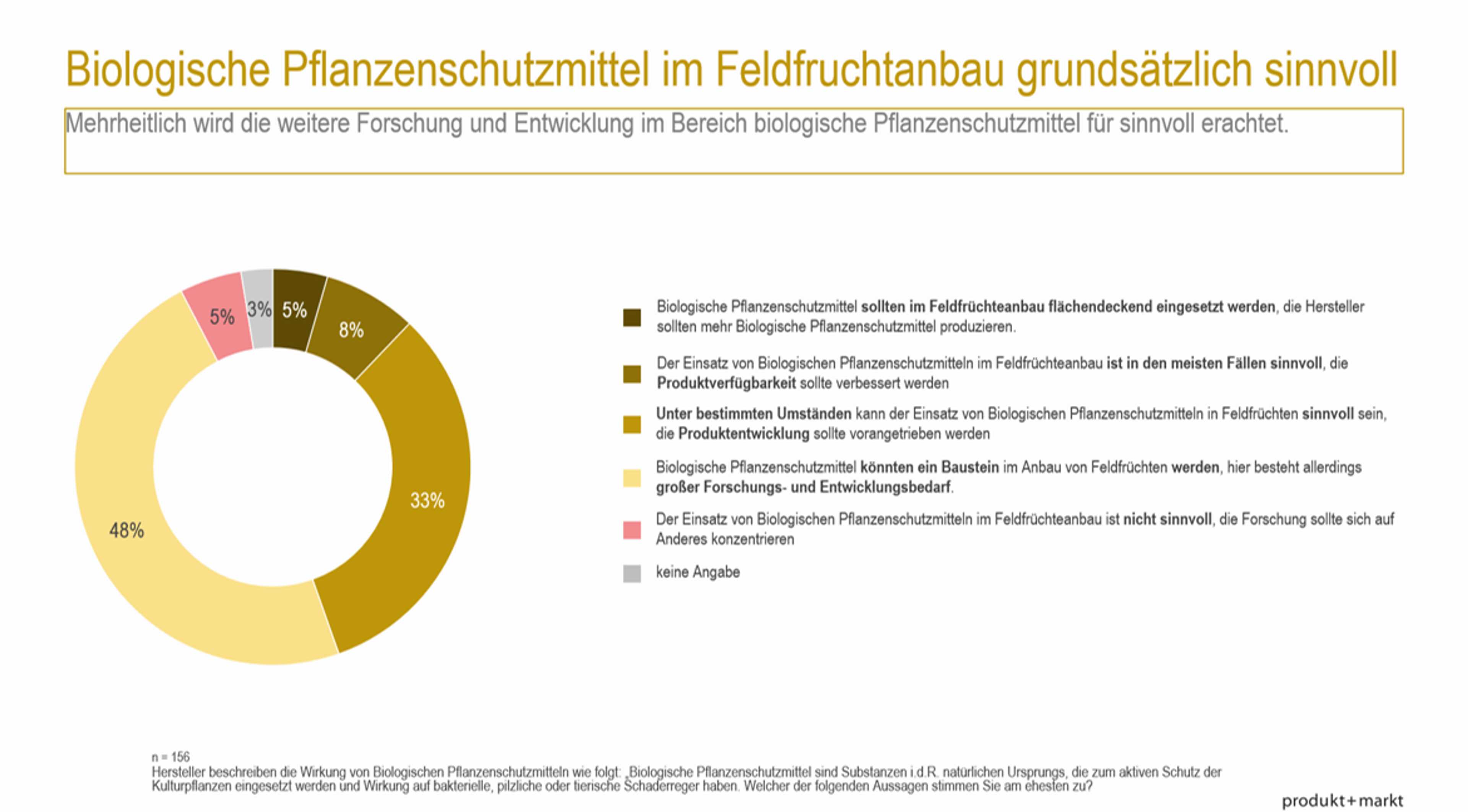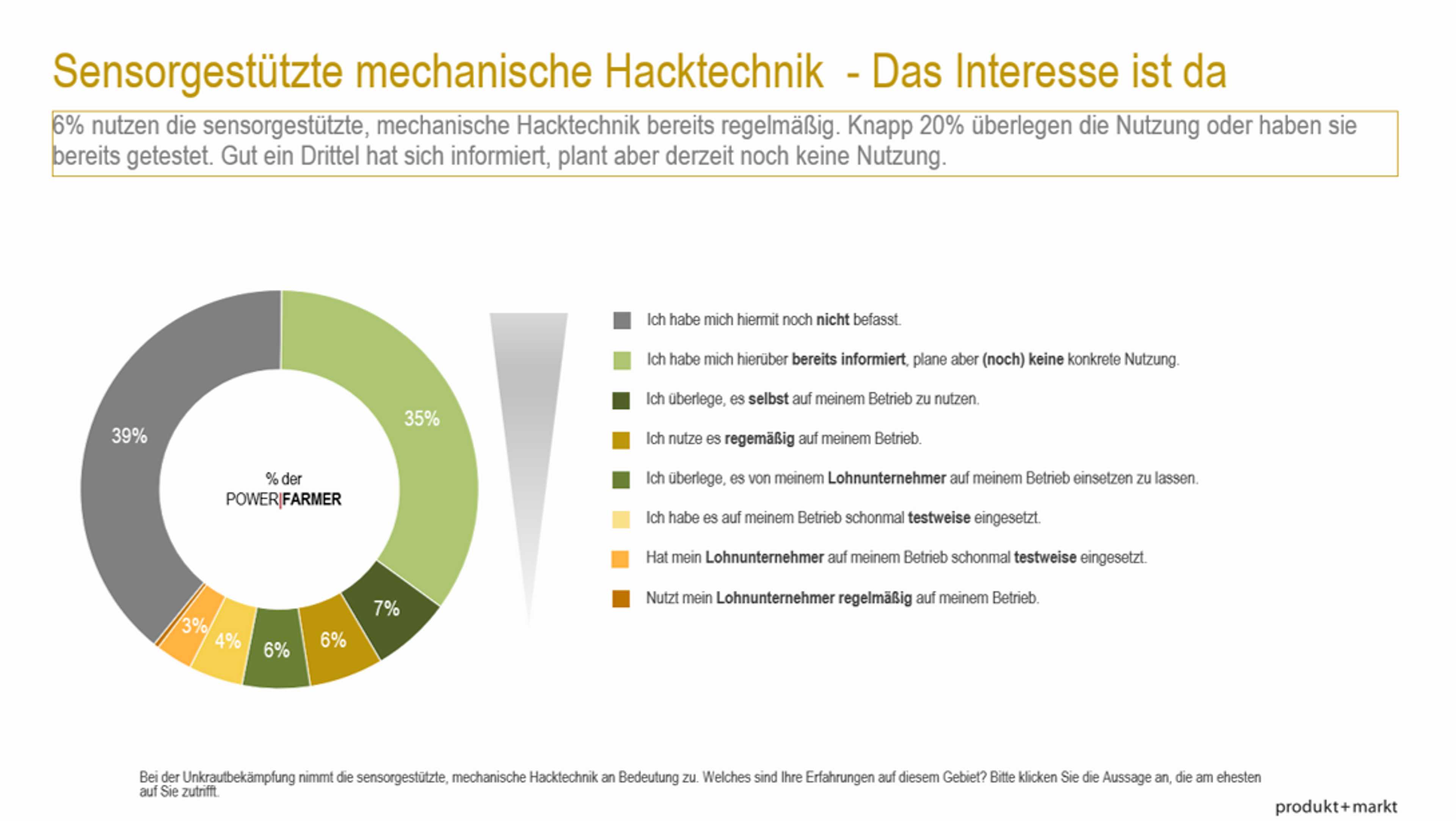 How our POWER|FARMER PANEL works
Your knowledge and opinion are needed!
Together with practitioners like you, companies and researchers, we want to actively shape the agriculture of the future. To do this, share your knowledge and opinion in exciting projects on various agricultural topics. Be there when we simply want to understand what information or support measures you want on a particular topic.
What awaits you
Every time you take part in a survey, you collect bonus points that you can exchange for money or vouchers or donate.
Your information will be treated strictly confidential. We guarantee the highest level of data protection and anonymity.
Of course, you will not receive any advertising or spam mails from us.
You will gain insight into current agricultural research and development.
What do we actually do at Produkt + Markt?
Our clients are usually companies in the agricultural industry, the European Union, associations or trade publishers. The market research data we collect is used to improve existing products according to your needs, to develop new products and to find out where the farmer's shoe pinches.
Through your answers, you help us to provide our customers with the best possible advice - and ultimately you benefit personally through better products or service and support measures. You help shape the agriculture of the future. In addition to online studies, we also conduct other interesting research projects, such as moderated discussion rounds with colleagues or virtual expert discussions. Occasionally, we can also play selected survey results back to you.
Very important
You will only receive invitations to projects from us - no advertising or spam mails.
Your statements are evaluated exclusively anonymously, i.e. it is no longer possible to draw conclusions about your person during the data analysis.
For your participation, you will receive points that you can convert into a money transfer, check or Amazon gift card with just a few clicks.
Your data for the payment of the expense allowance will only be used for the intended purpose and will never be passed on to our clients.
Produkt + Markt adheres to all data protection and ethical standards. We are obliged to do so both by legal requirements and by the ADM (Arbeitskreis Deutscher Markt- und Sozialforschungsinstitute - Working Group of German Market and Social Research Institutes) guidelines that go beyond these.
Do you want to be part of it?! This is how it works

1. registration

Please fill out the registration form (takes only a few minutes). Afterwards we will send you a link to activate your account at POWER|FARMER.To registration

2.Invitation We contact you by phone call or e-mail and invite you to participate in surveys. Depending on the type of survey, participation can be in person, by phone or online.

3. survey participation

Participation in surveys is always voluntary. Take part in our inspiring surveys when your schedule allows and help shape tomorrow's agriculture with your fellow professionals. At the end of each fully completed survey, you will receive valuable bonus points.

4. collect bonus points and earn money

Collecting bonus points pays off! For your bonus points, you can receive a reward in the form of a check, an Amazon voucher or a bank transfer as a thank you. Alternatively, you can also make a donation. The more bonus points you collect, the higher the payout value. Already for your registration and participation in the master data/profile data collection you will receive 50 bonus points each. The points will be credited to you as soon as you have been activated by us as a POWER|FARMER.
Hereyou will come to the registration.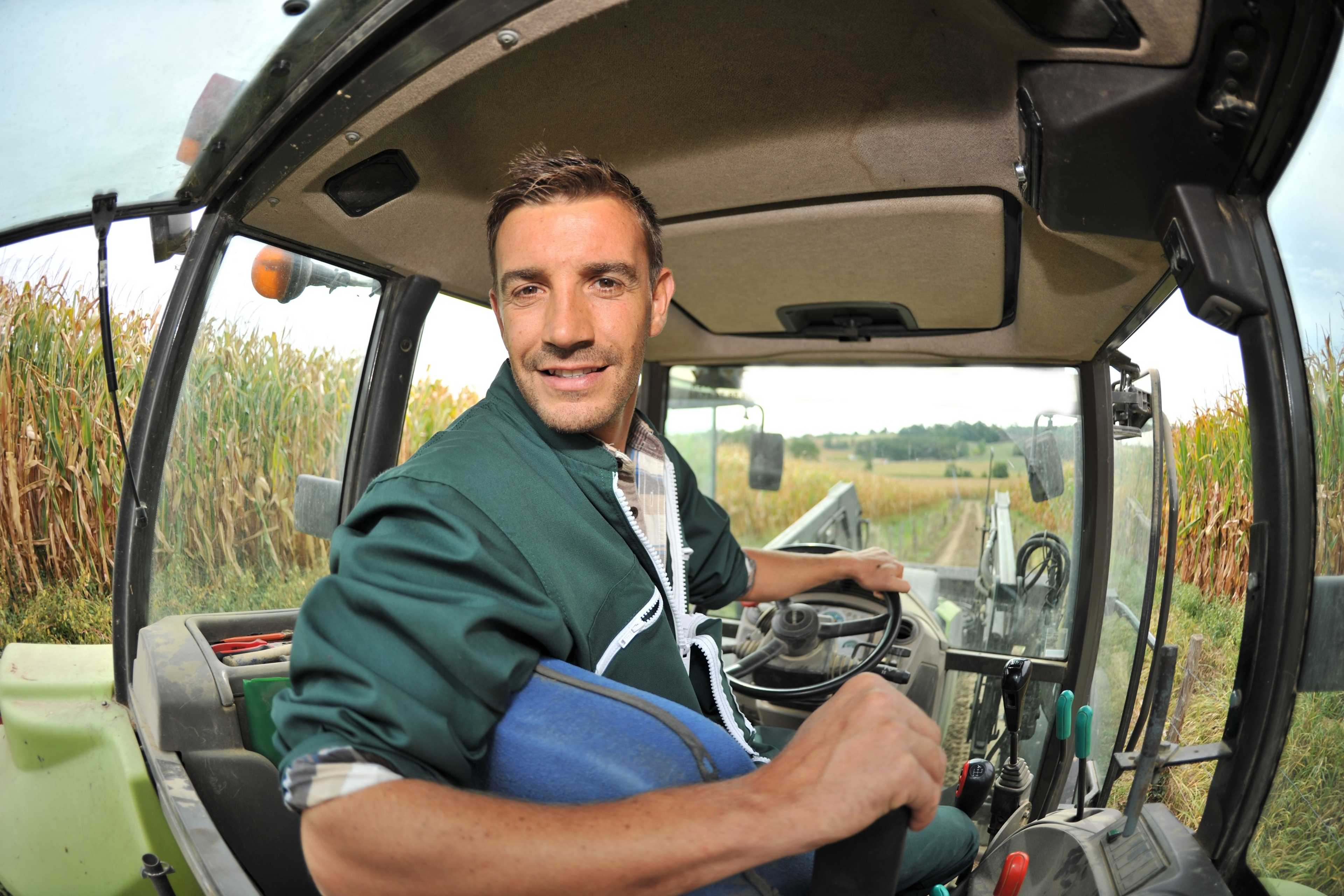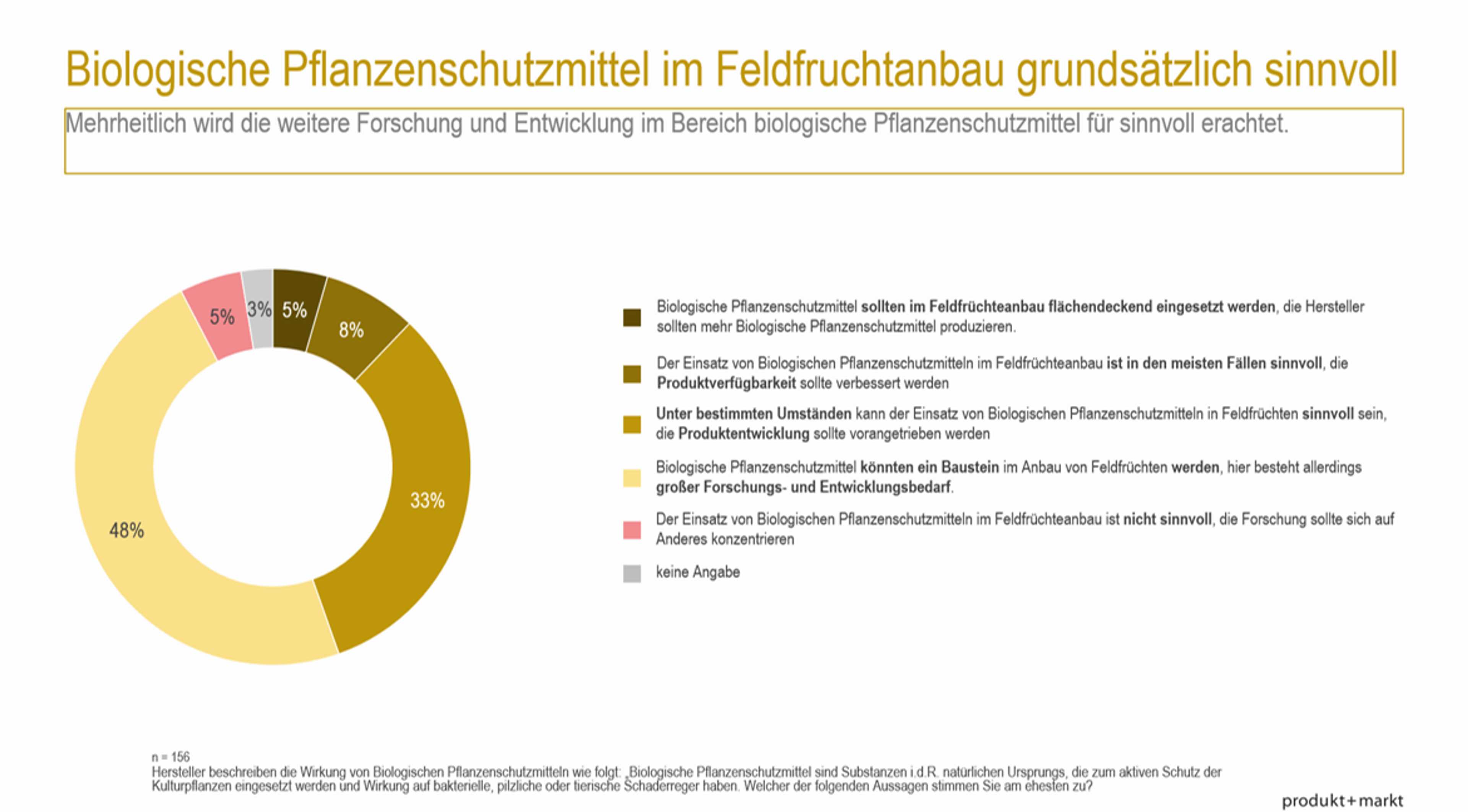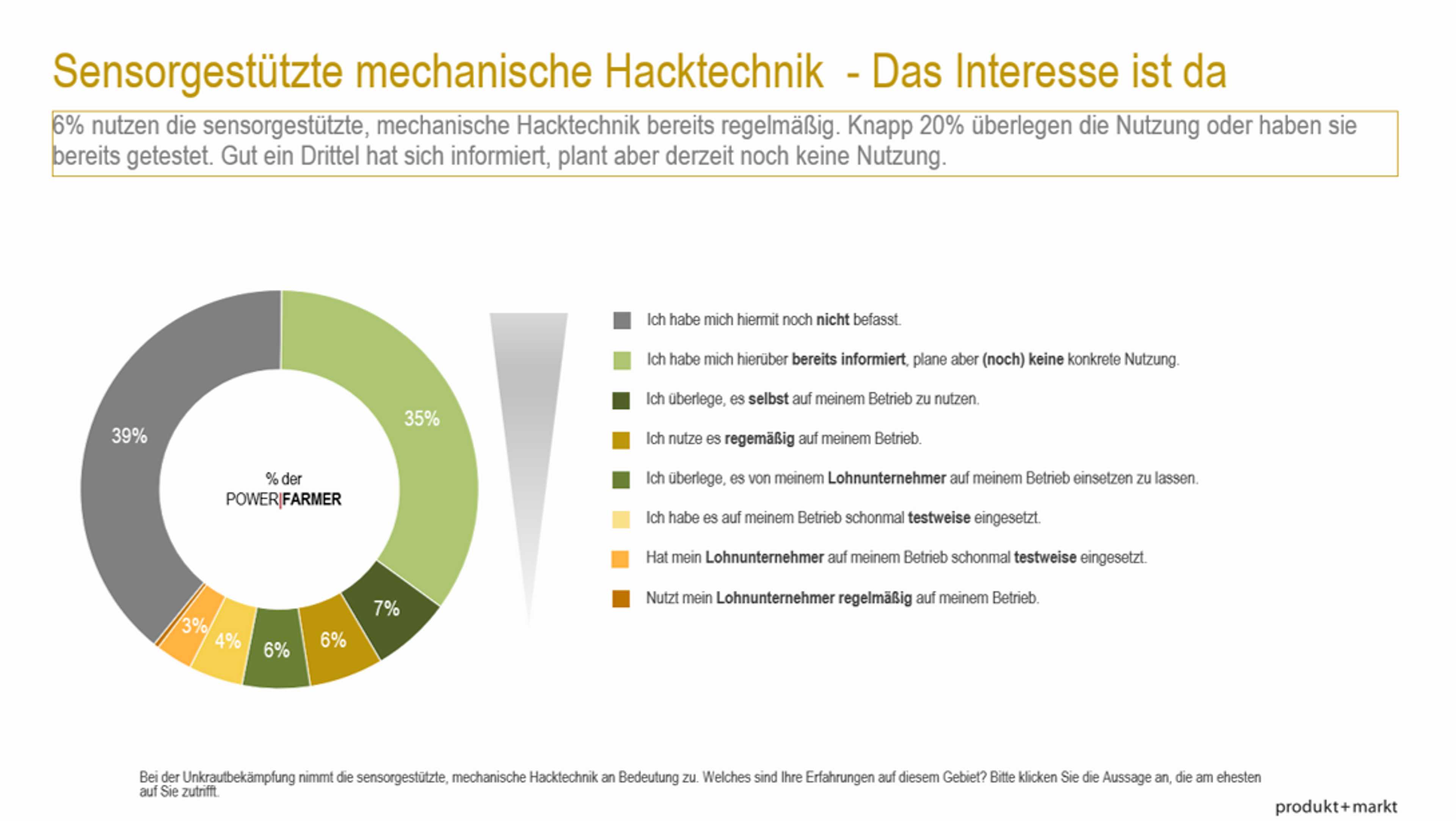 Pricing
---
This information has been reviewed and verified by the manufacturer. All data without guarantee.
Company
---