Agro Intelligence ApS
ROBOTTI 150D


Battery / tank capacity (working hours) • 18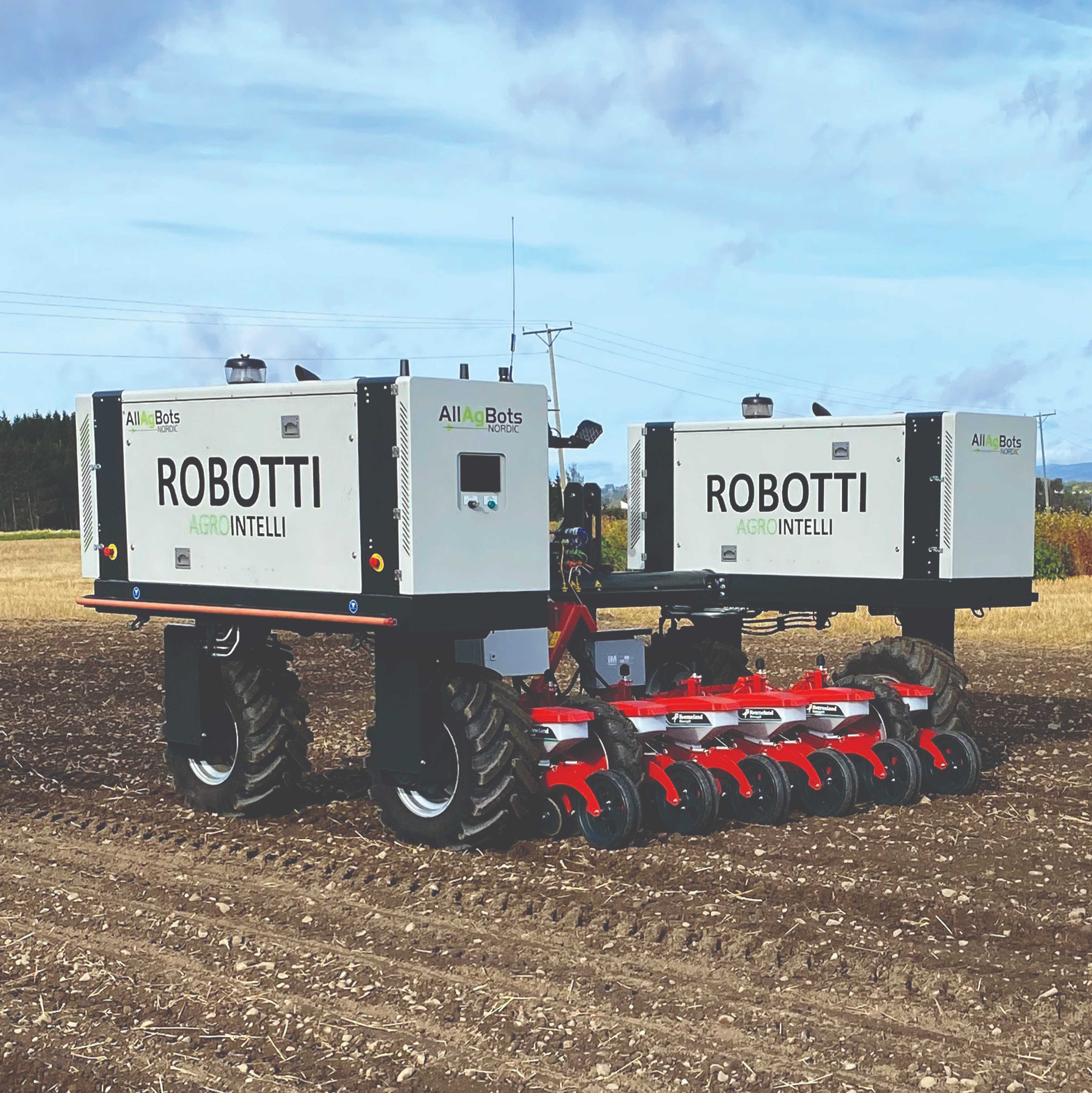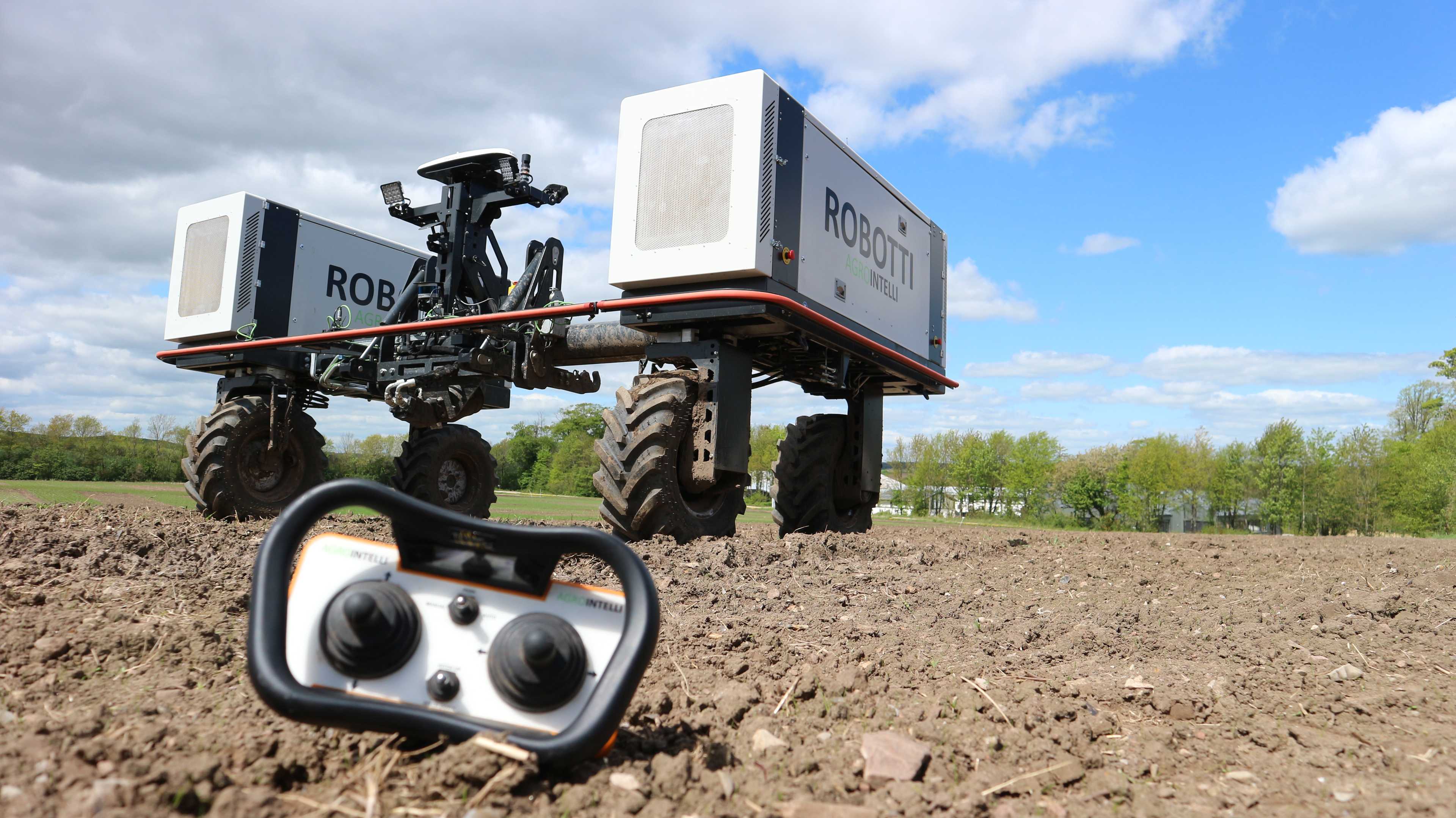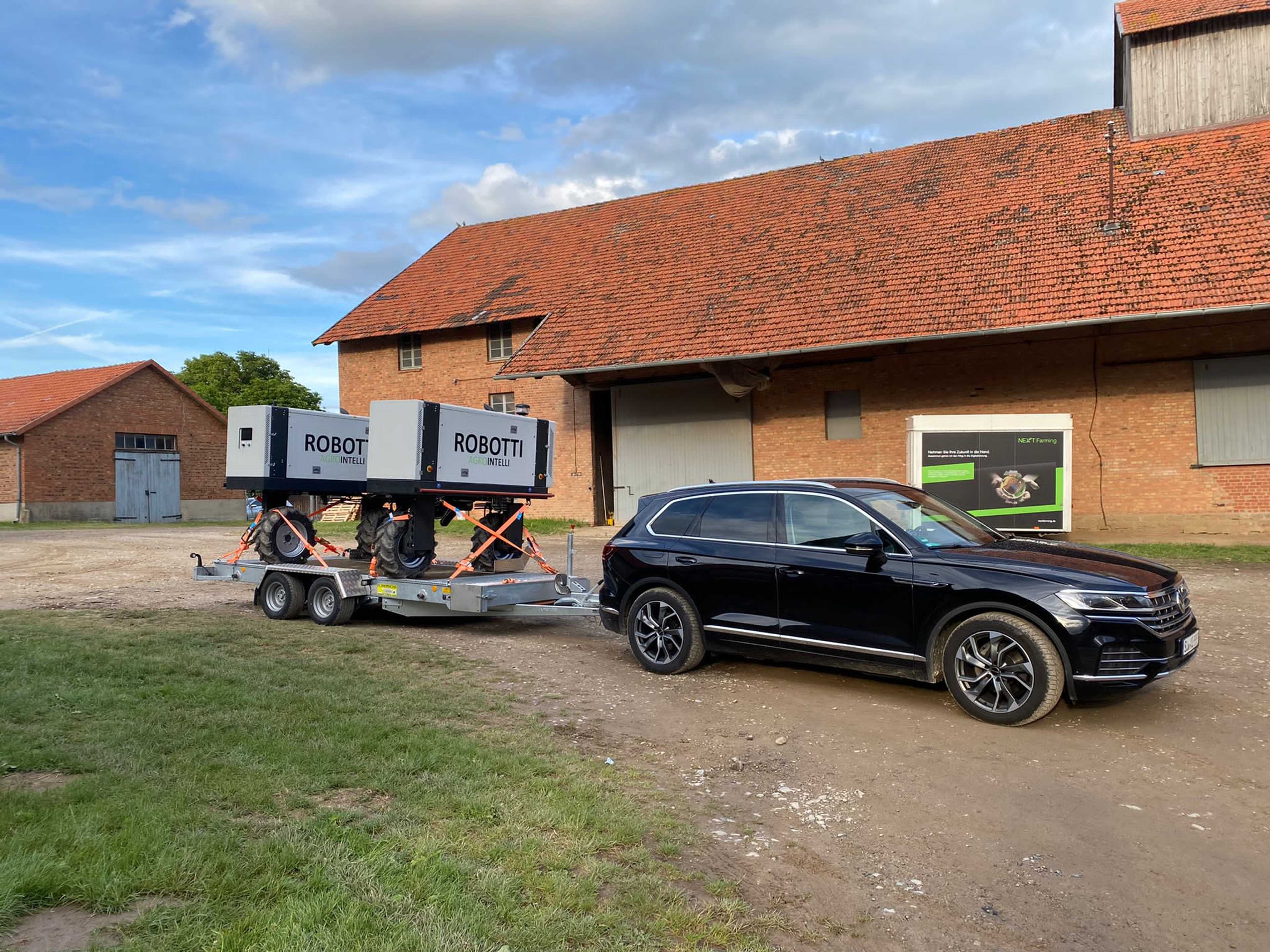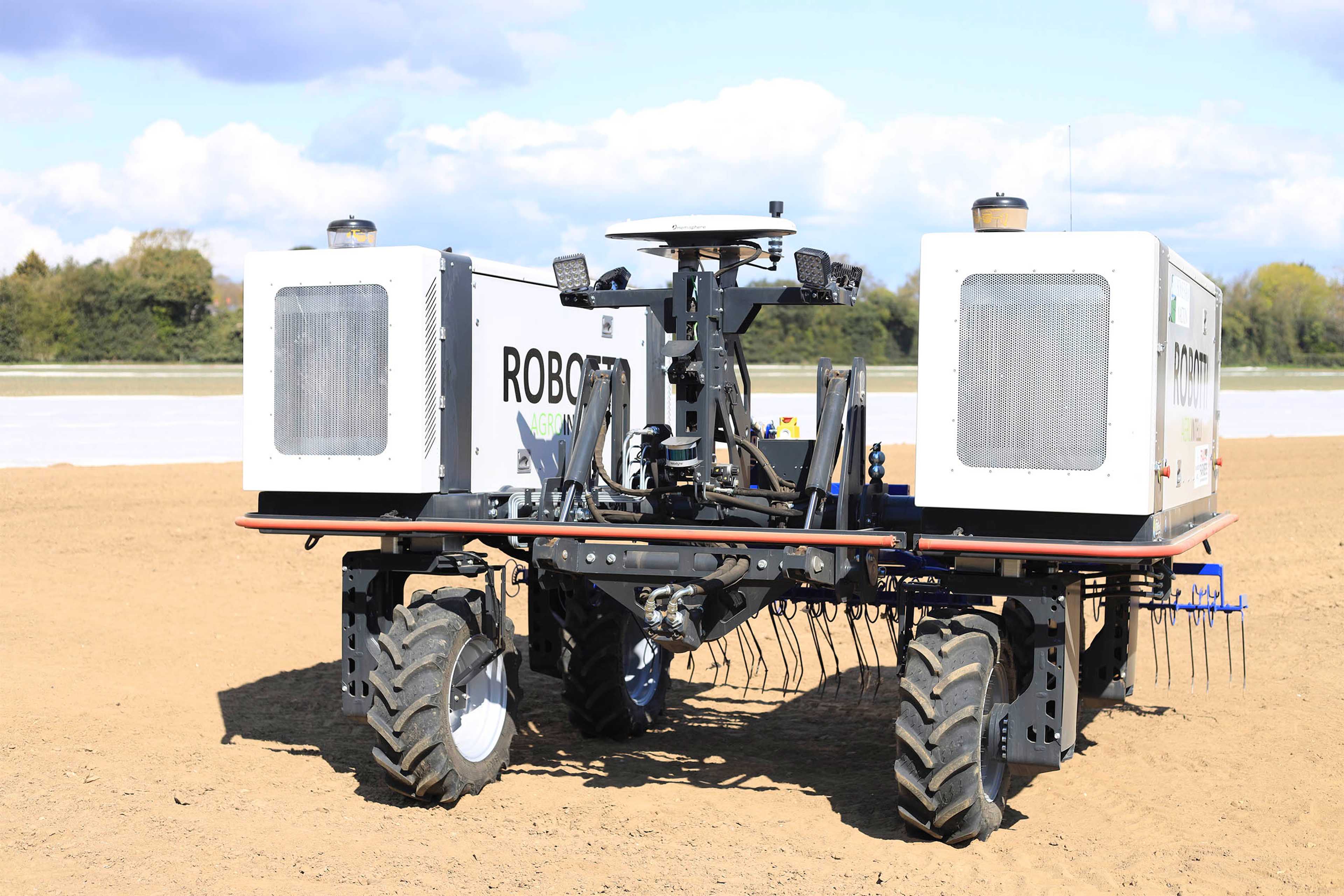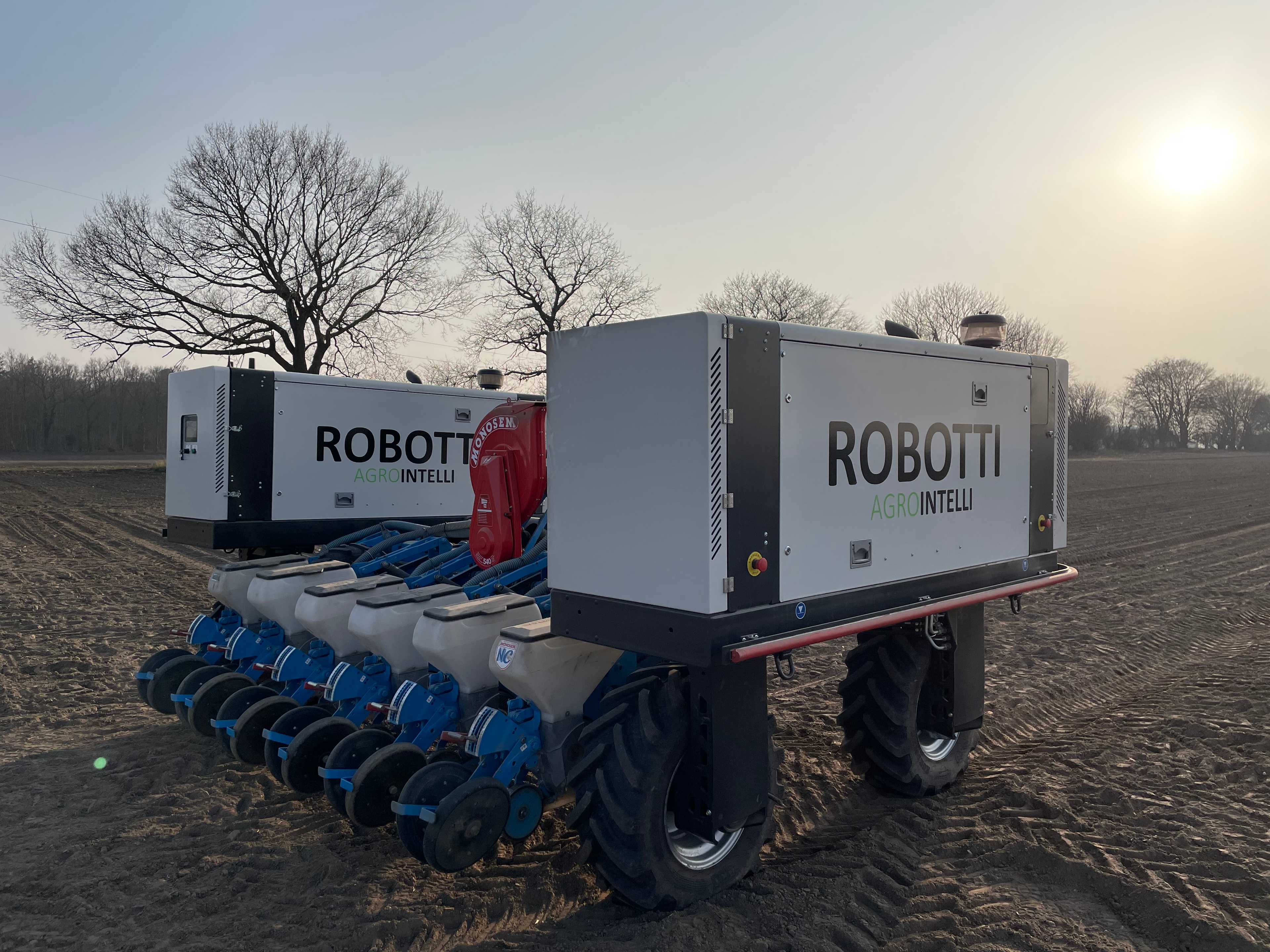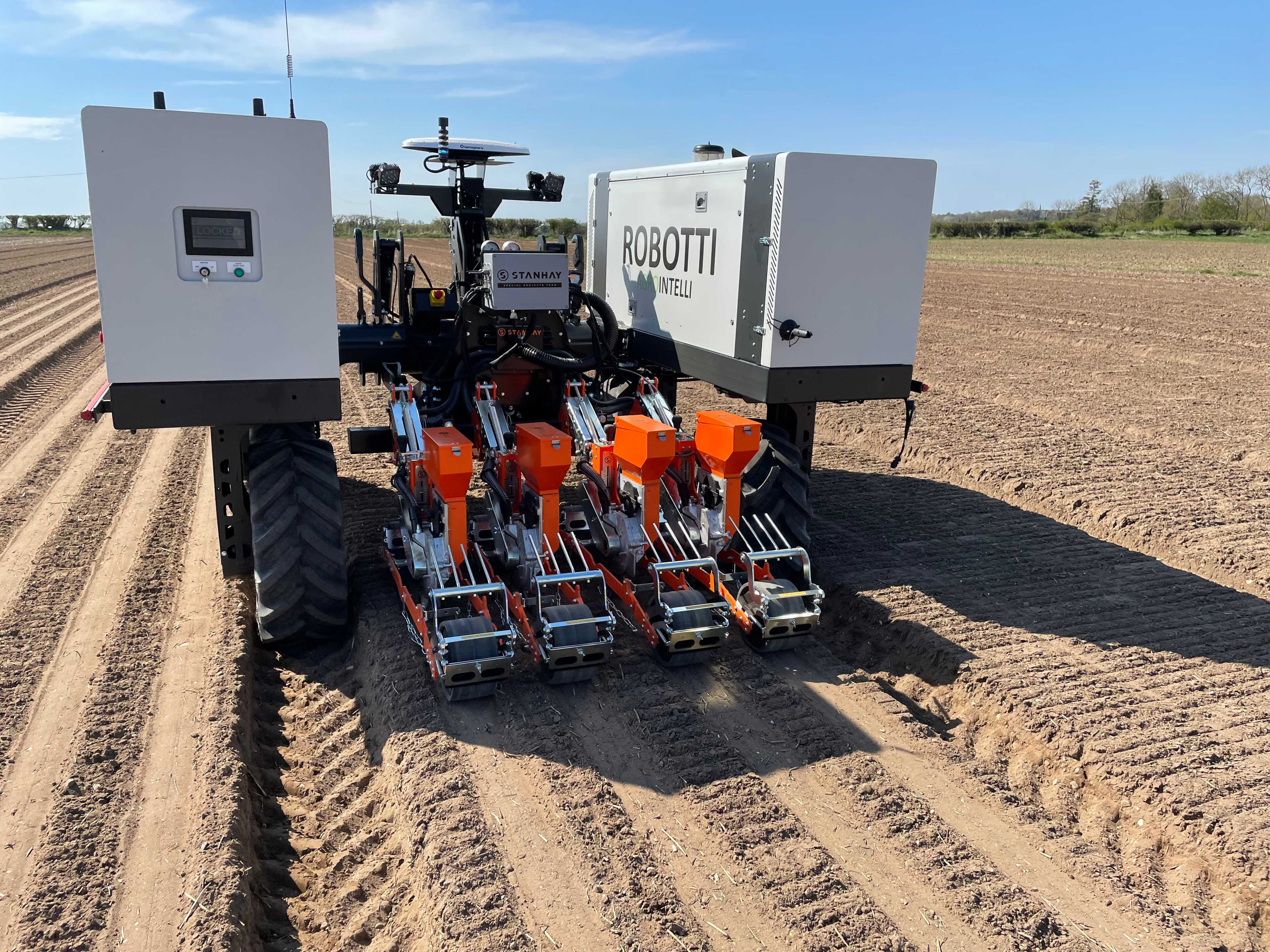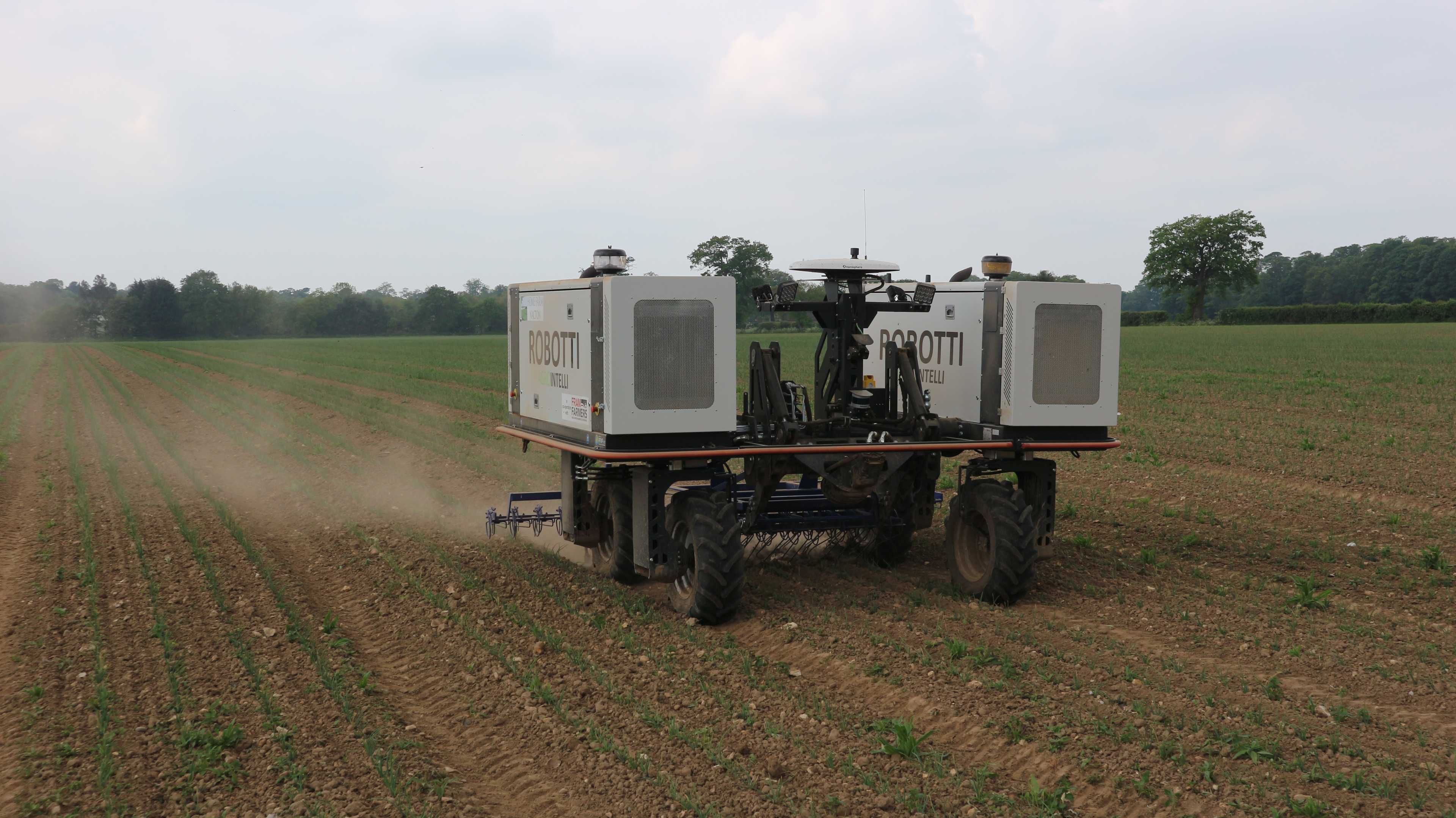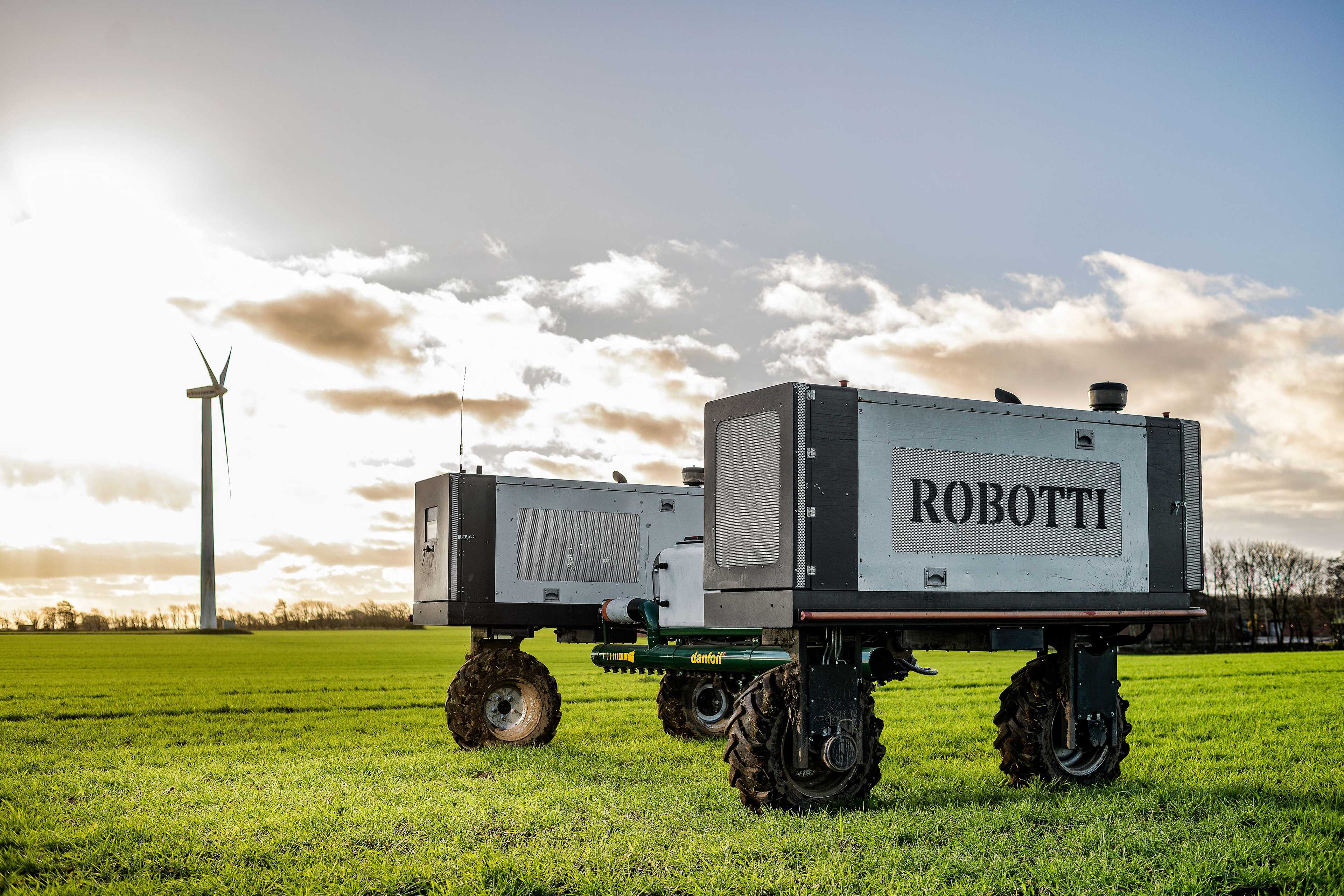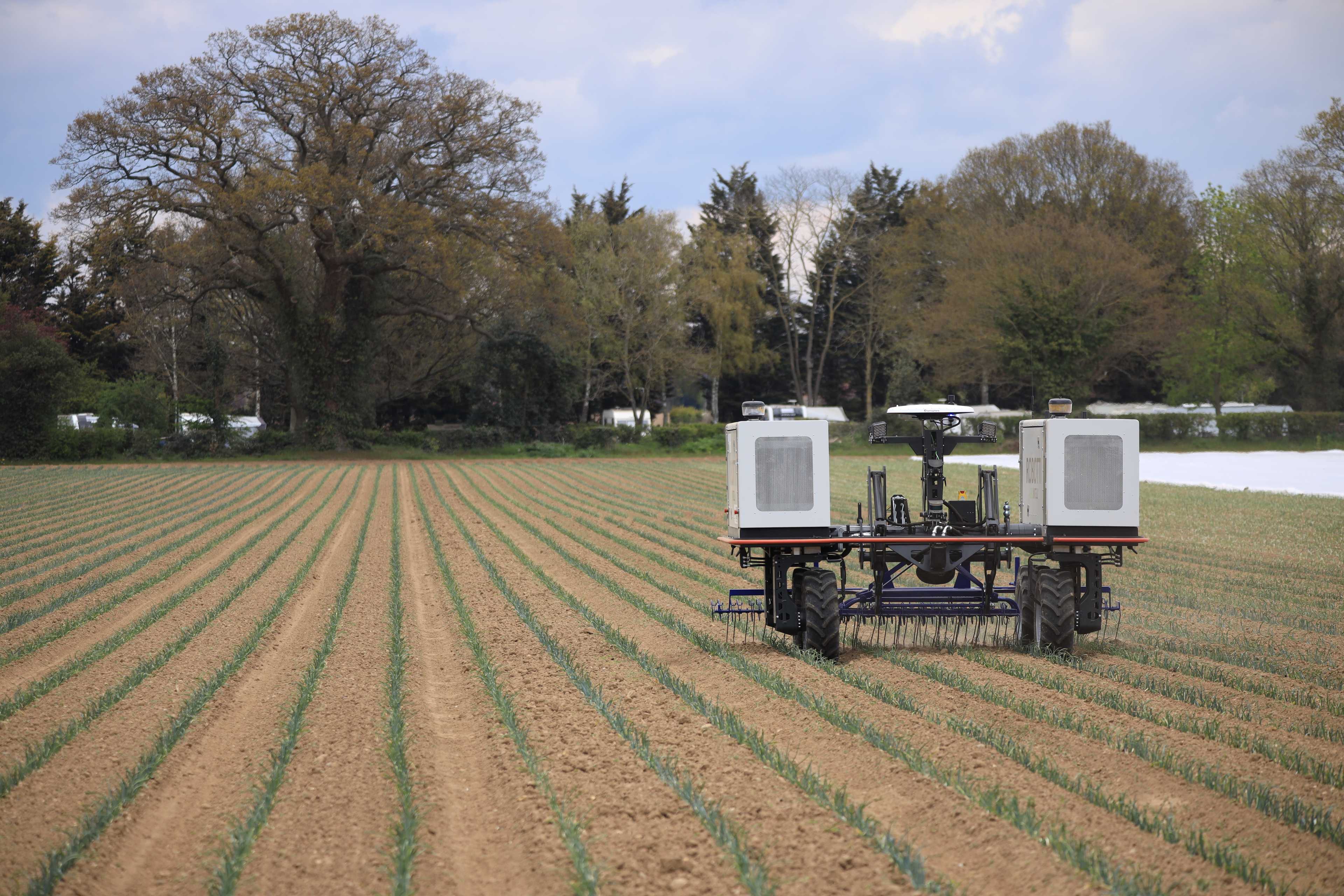 An autonomous field robot for various applications.
After 20 years of research and development, AgroIntelli presents ROBOTTI, the most advanced and versatile autonomous agricultural robot - capable of reliably performing multiple tasks in the field throughout the season.
ROBOTTI is equipped with RTK GPS and the attachment is placed in the center. Therefore, no weight compensation is required. The attachment does not swing and the robot knows exactly where it is. Highest precision in the field and plot - The perfect helper for seed growers and trial growers.
By accommodating a variety of tools, the robot can perform a wide range of tasks.
ROBOTTI uses a three-point linkage that can lift up to 750 kg, allowing ROBOTTI to perform various operations in the field throughout the season, enabling the farmer to use the implements already available on the market today.
ROBOTTI is autonomously controlled by a computer - it calculates and navigates itself along an optimized route in the field. A lidar sensor with a range of 100 meters and a pressure safety bumper avoid collisions, and geo-fencing keeps Robotti in the exact area it is supposed to work.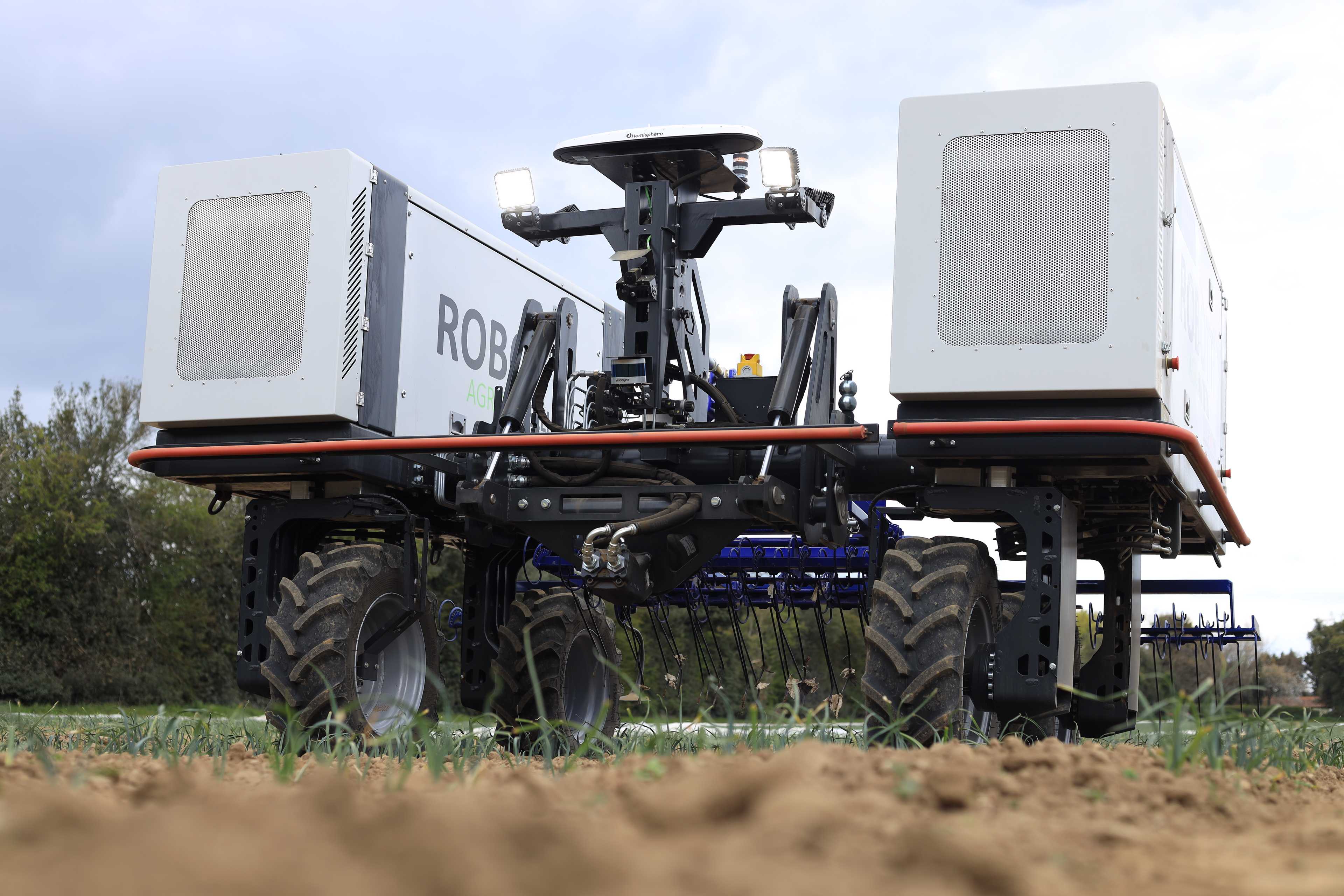 This information has been reviewed and verified by the manufacturer. All data without guarantee.
Software
As usual, lane planning on the PC is possible in advance; existing field boundaries (from Co-GIS or MiniGIS) can be imported here. The predefined tracks are optimized and driven autonomously.
Locomotion
2 x Kubota diesel engines, V2607-CR-T-EWO2
Battery / tank capacity (working hours)
16 - 18h with one tank filling.
BKT Agrimax 320-65 R1, BKT Agrimax 260-70 R1
ROBOTTI is safe and legal - even at night. It meets all standards and requirements of the EU Machinery Directive. ROBOTTI is CE marked and the Robotti safety system has been designed to be user friendly. This means that various safety technologies are available.
Tools
Type of mounting for working tool
Standard three point mounting
Maximum lifting force (kg)
1 x double-acting (max. 40l/min.) + free return flow
Power take-off (PTO, PTO)
20kW with 540 RPM or 40kW with 1000 RPM
Cereals, row crops, vegetables, berries, nurseries, grasses
Soil cultivation, sowing, crop maintenance, mowing, harvesting and other
The ROBOTTI can be used for vegetable cultivation and by seed growers and experimental growers. In addition to the listed functions, the following is further specified: Seedbed preparation
Hoeing, weeding, harrowing, soil sampling, centimeter planting, land management, ....
Company
---