Agro Intelligence ApS
ROBOTTI LR


Track width (mm) • 1800 till 3650
Battery / tank capacity (working hours) • 18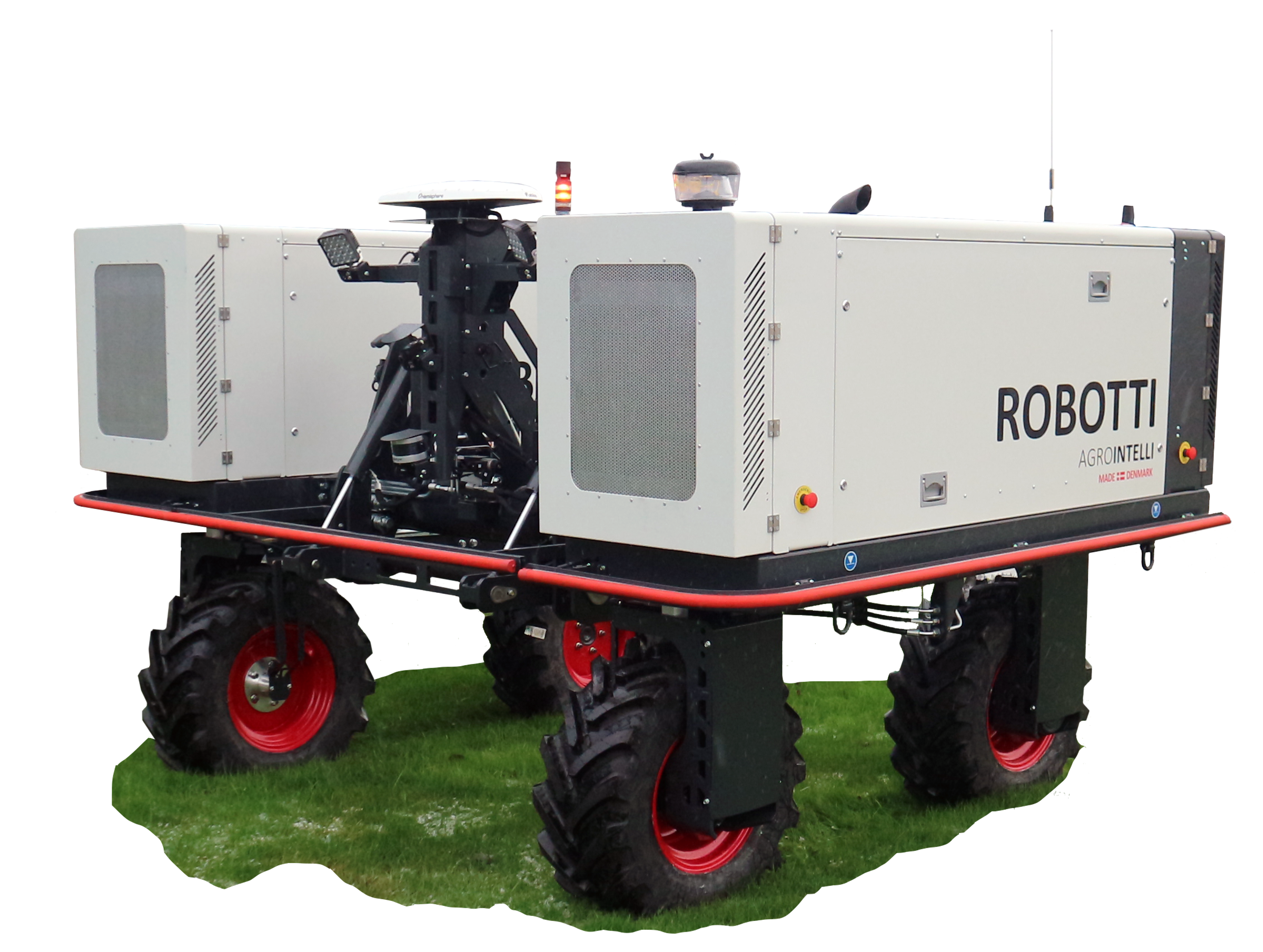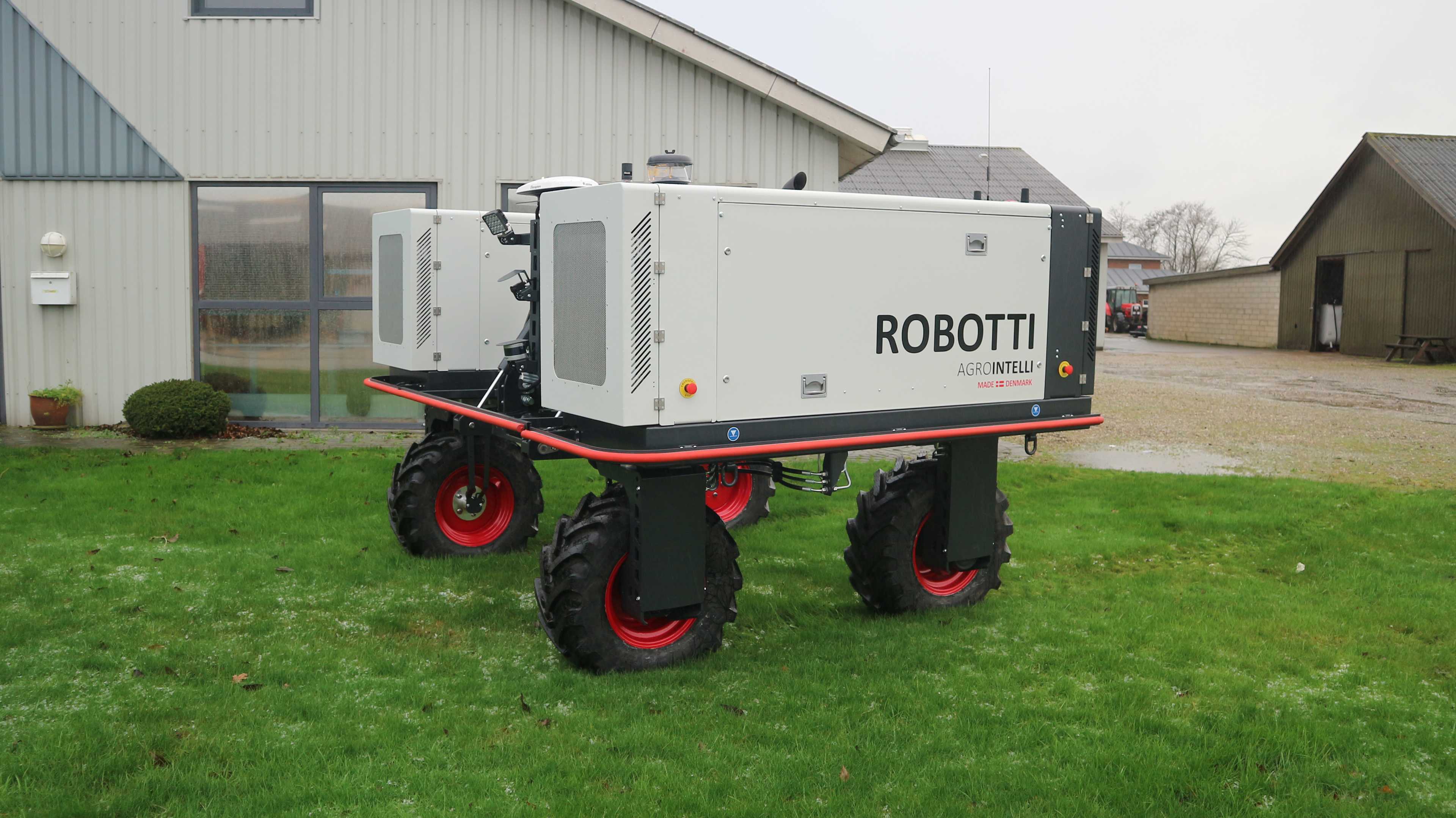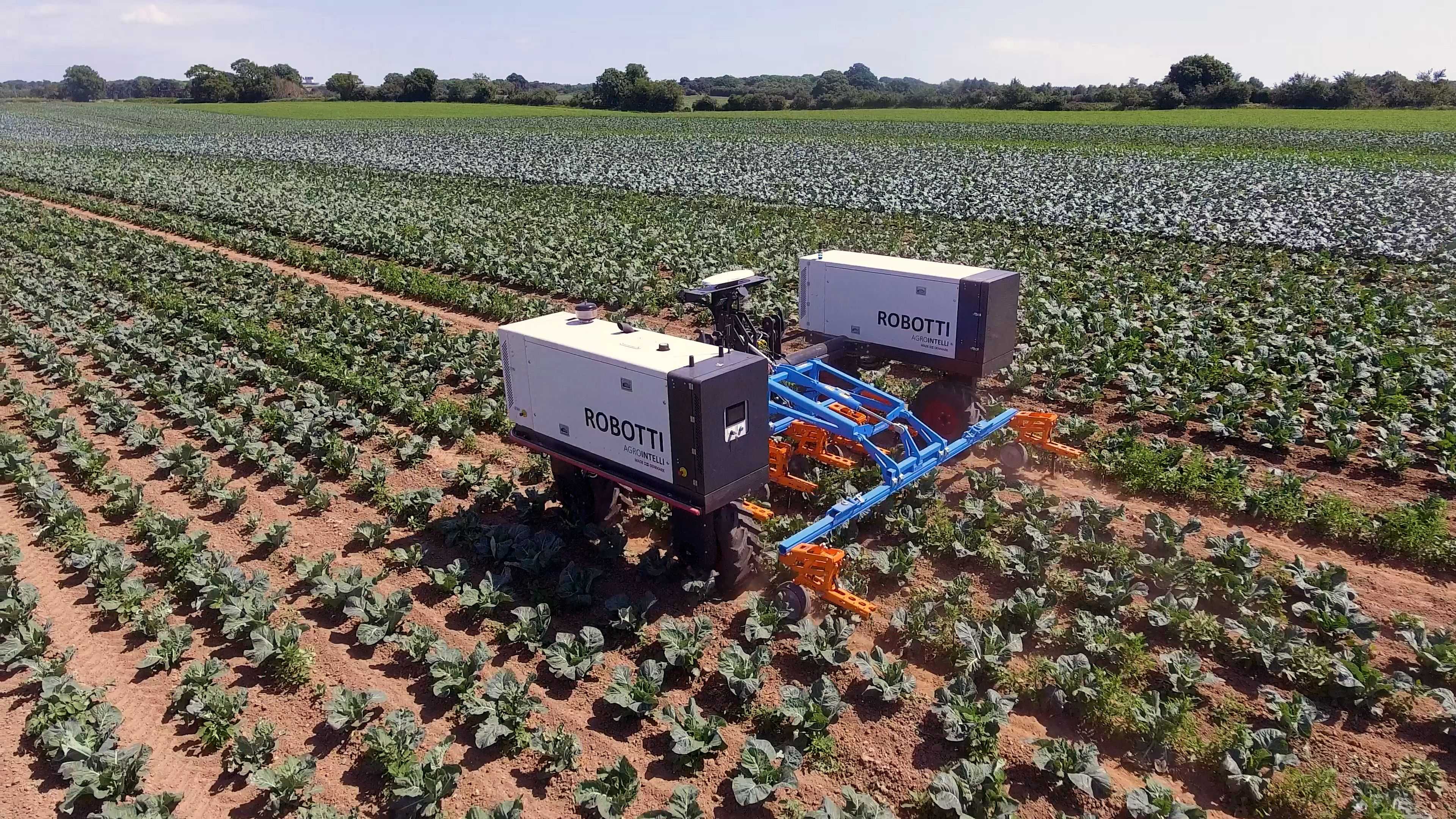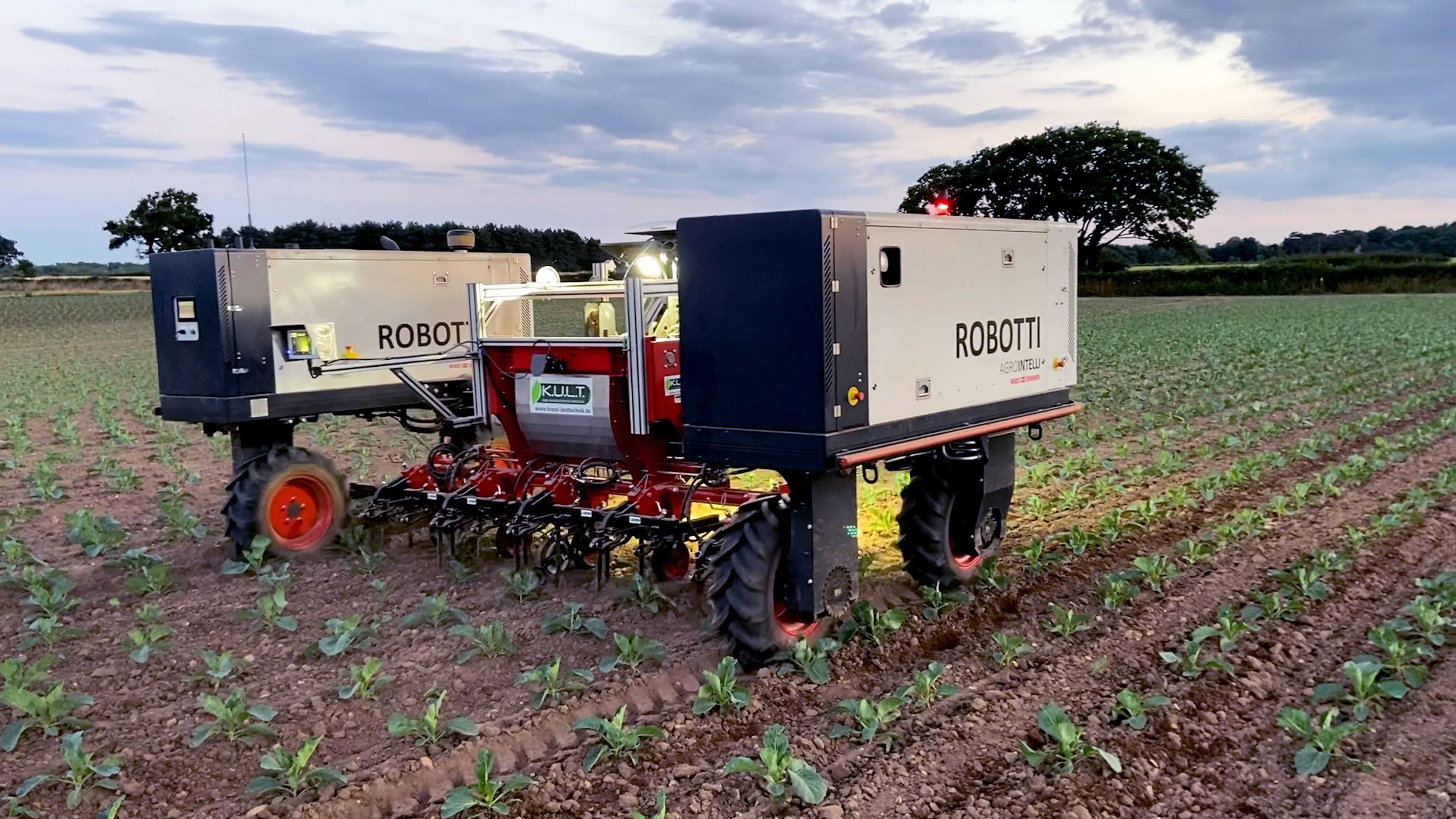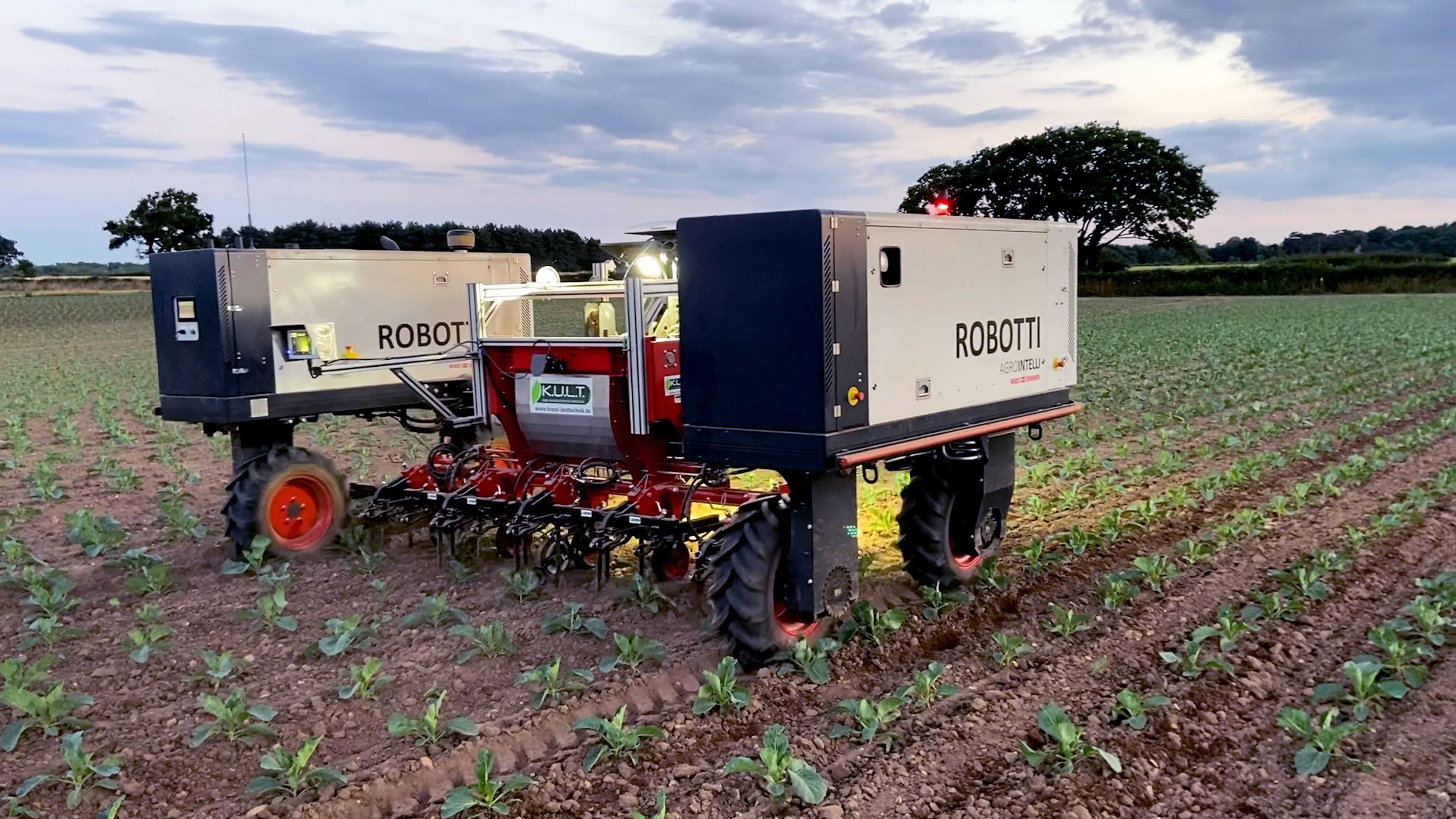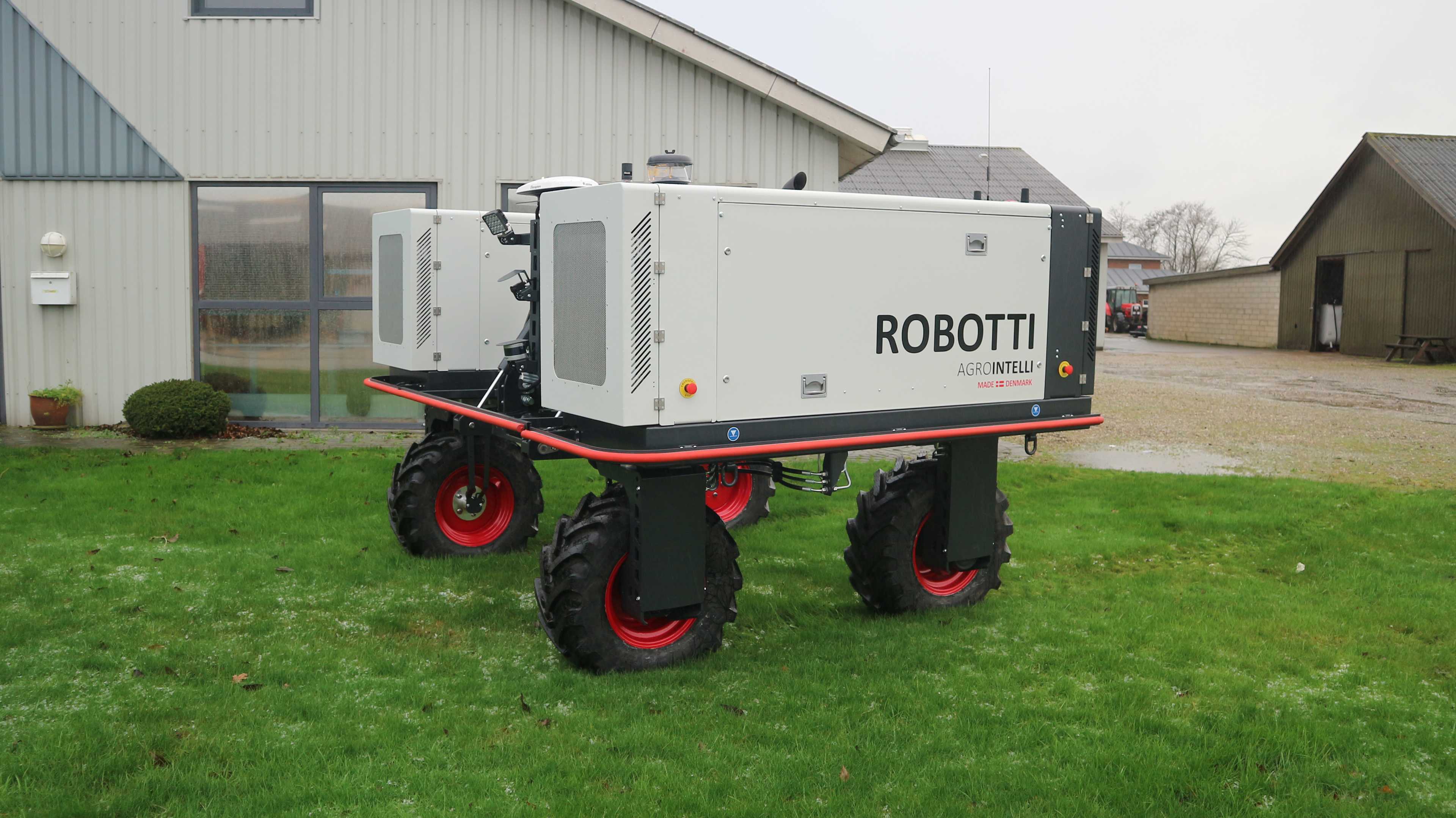 Seed, weed, spray and more with the fully automatic implement carrier.
ROBOTTI is a fully automatic implement carrier perfect for carrying out precise, repetitive work such as seeding, weeding and spraying. ROBOTTI has a working width of up to 3.33 meters and the 3-point hitch with hydraulic connections means that most attachments can be adapted for use with ROBOTTI. ROBOTTI features an exclusively developed Kubota / Bosch Rexroth diesel-hydraulic driveline. ROBOTTI has an RTK GPS guidance system that provides accuracy and precision of more than 2 cm.
This information has been reviewed and verified by the manufacturer. All data without guarantee.
Software
As usual, lane planning on the PC is possible in advance; existing field boundaries (from Co-GIS or MiniGIS) can be imported here. The predefined tracks are optimized and driven autonomously.
Tools
Number and location of shots for work equipment
Type of mounting for working tool
Standard three point mounting
Maximum lifting force (kg)
3x double-acting with max. 50l/min + free return flow
Onions, leeks, parsnips, carrots, cabbage, broccoli, lettuce and cauliflower, sugar beets, potatoes, rapeseed and much more.
Locomotion
1x Kubota diesel engine with 4 cylinders
Battery / tank capacity (working hours)
16-18h autonomous operation
BKT Agrimax 320-65 R1, BKT Agrimax 260-70 R1
ROBOTTI is safe and legal - even at night. It meets all standards and requirements of the EU Machinery Directive. ROBOTTI is CE marked and the Robotti safety system has been designed to be user friendly. This means that various safety technologies are available.
Company
---