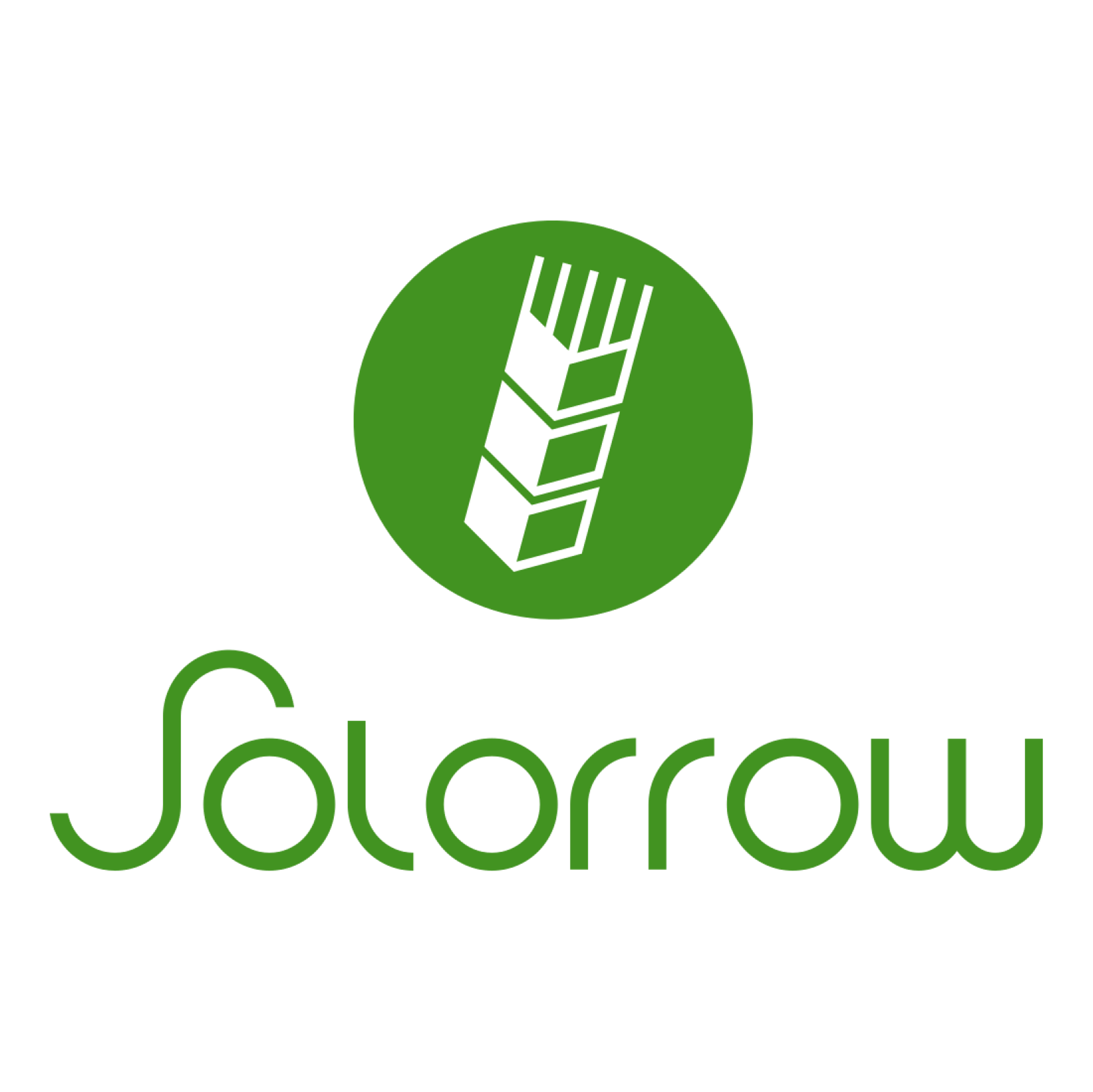 Application maps for insecticides
Application maps for fungicides
Application maps for herbicides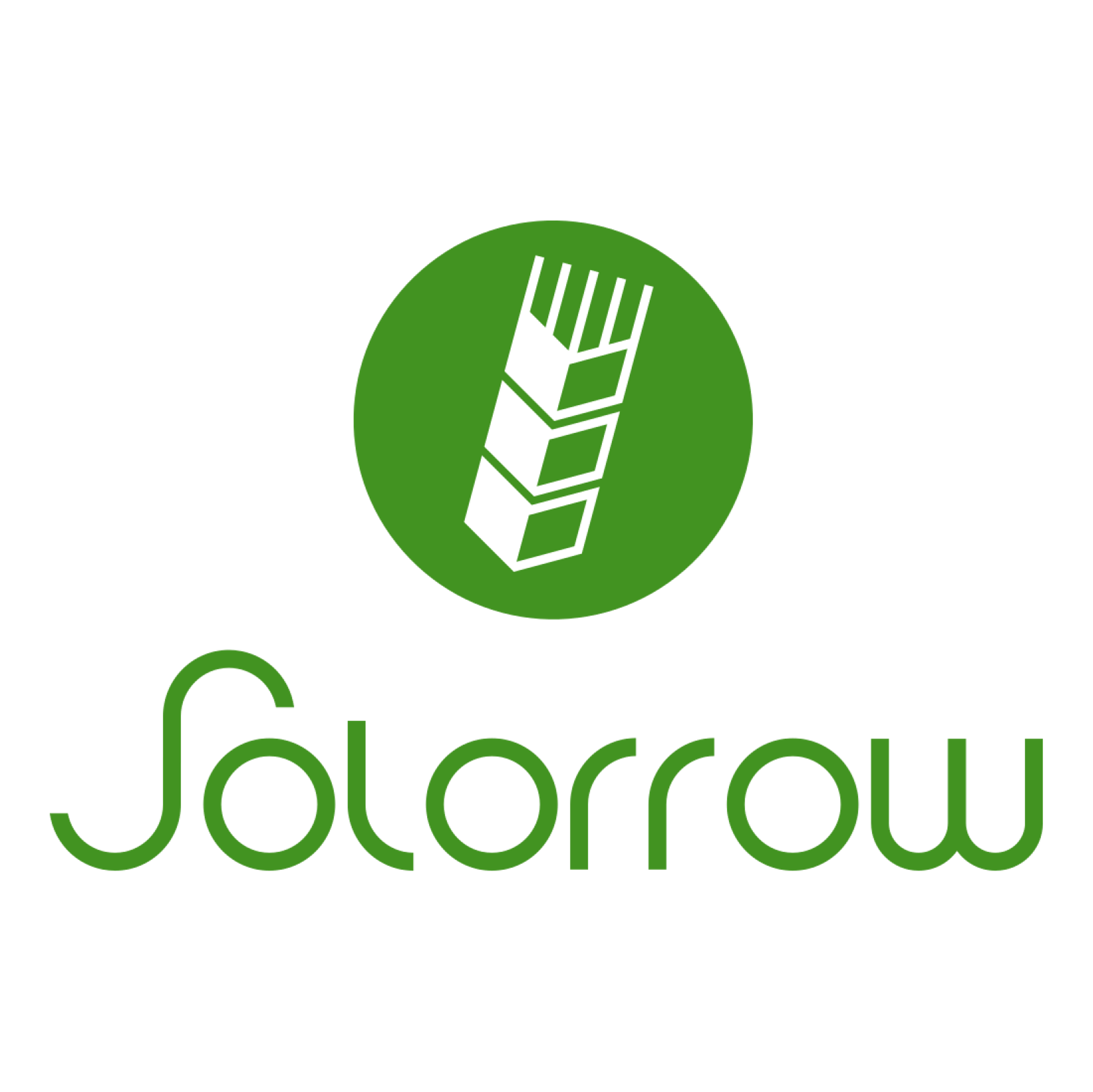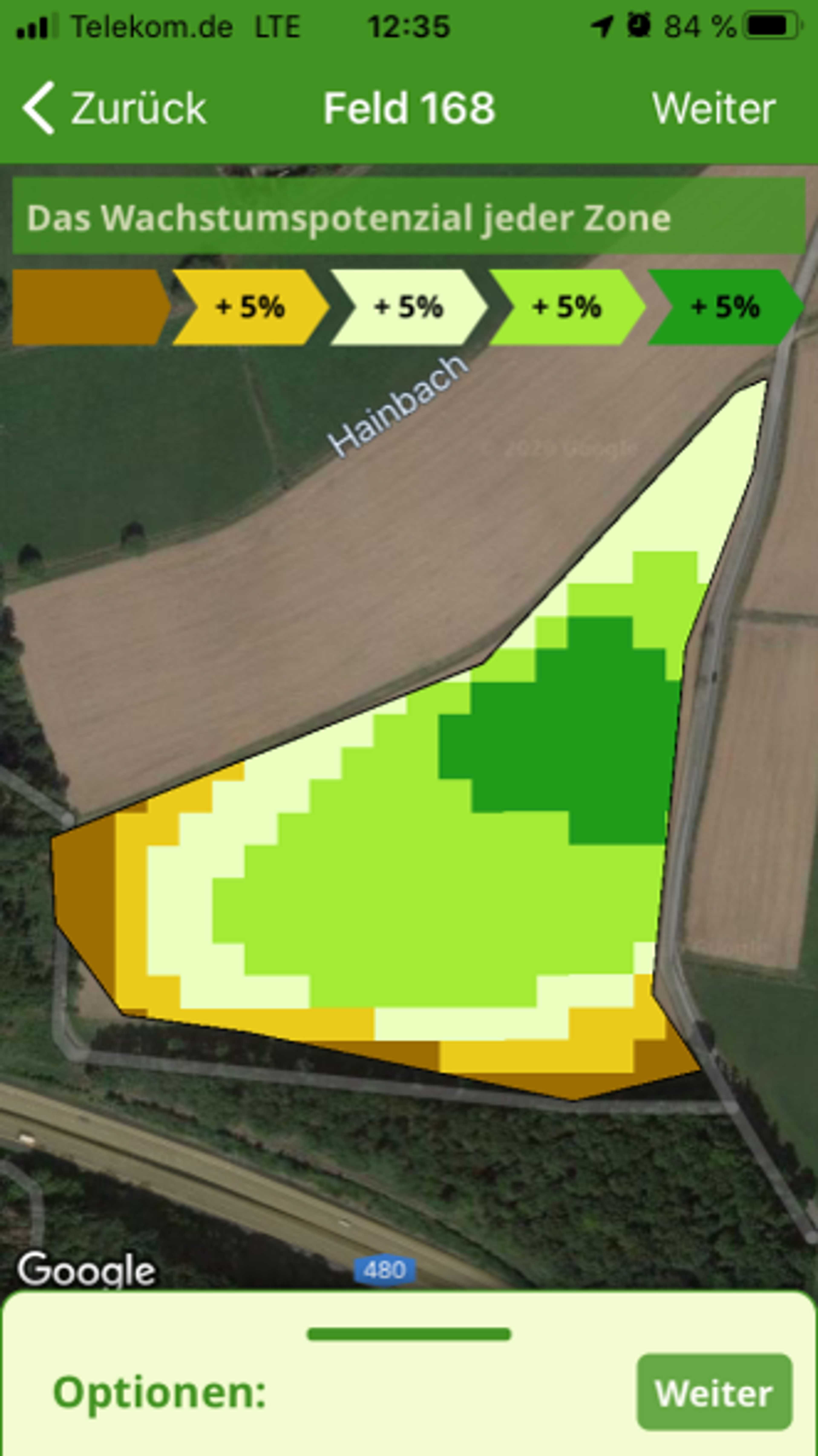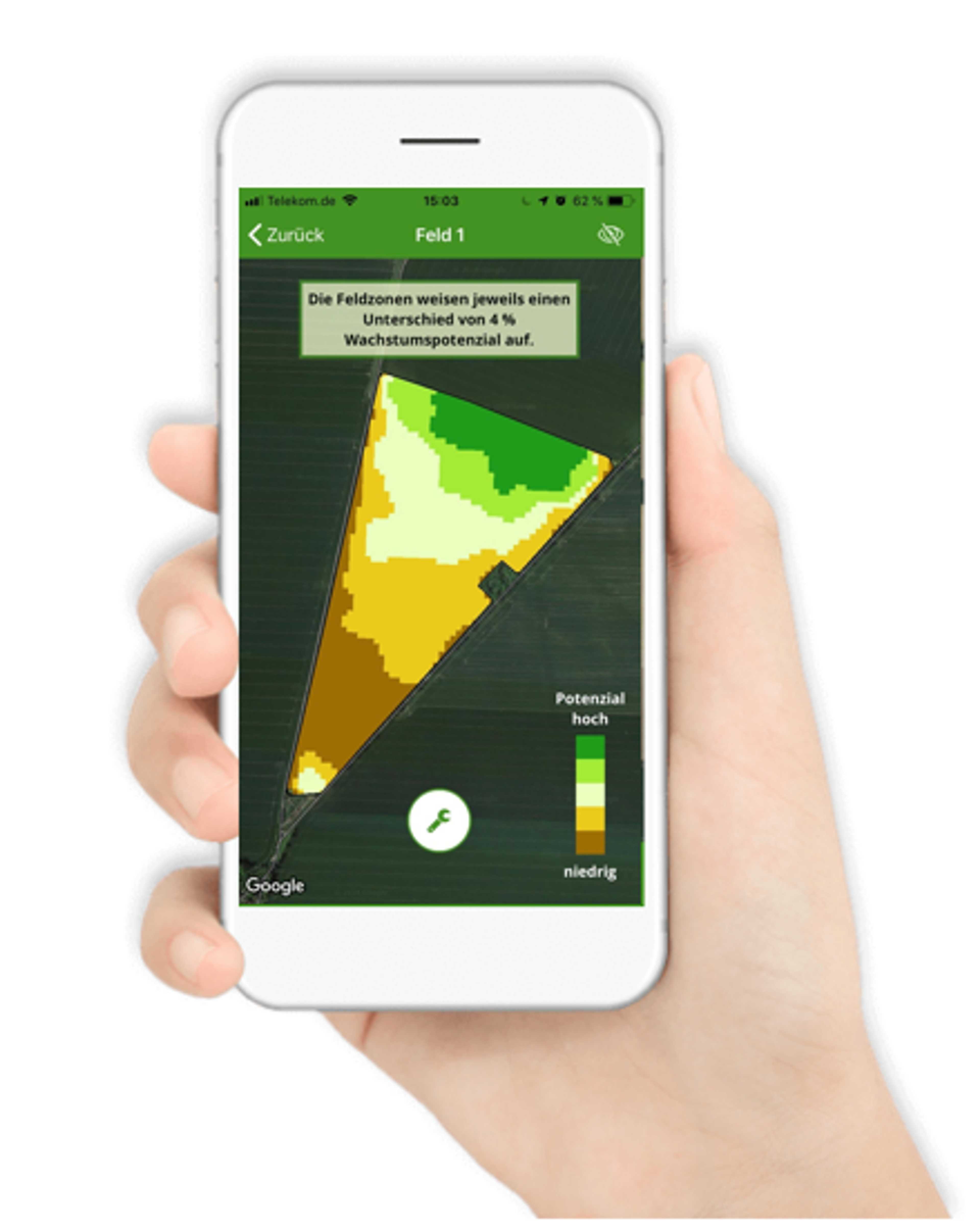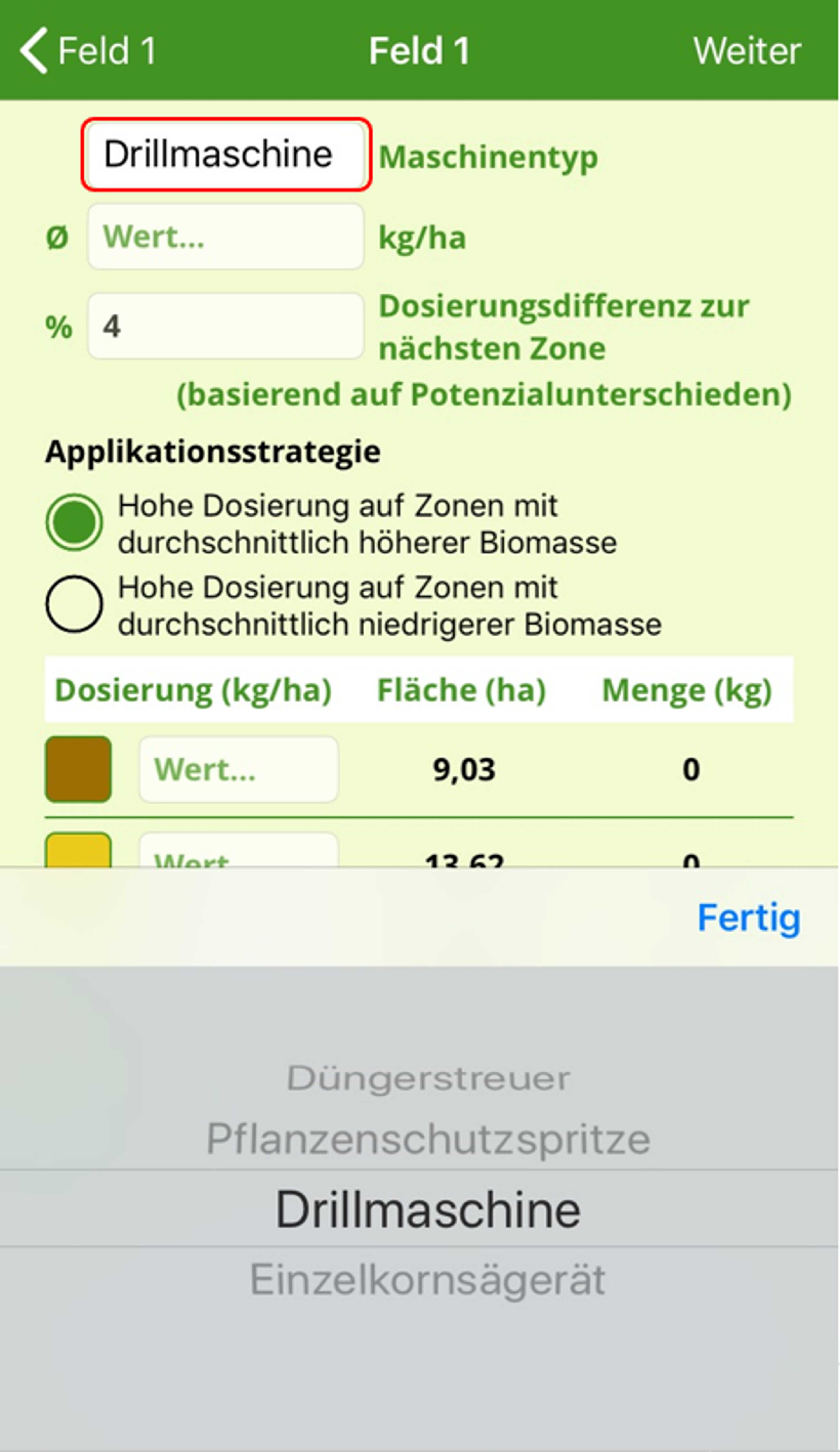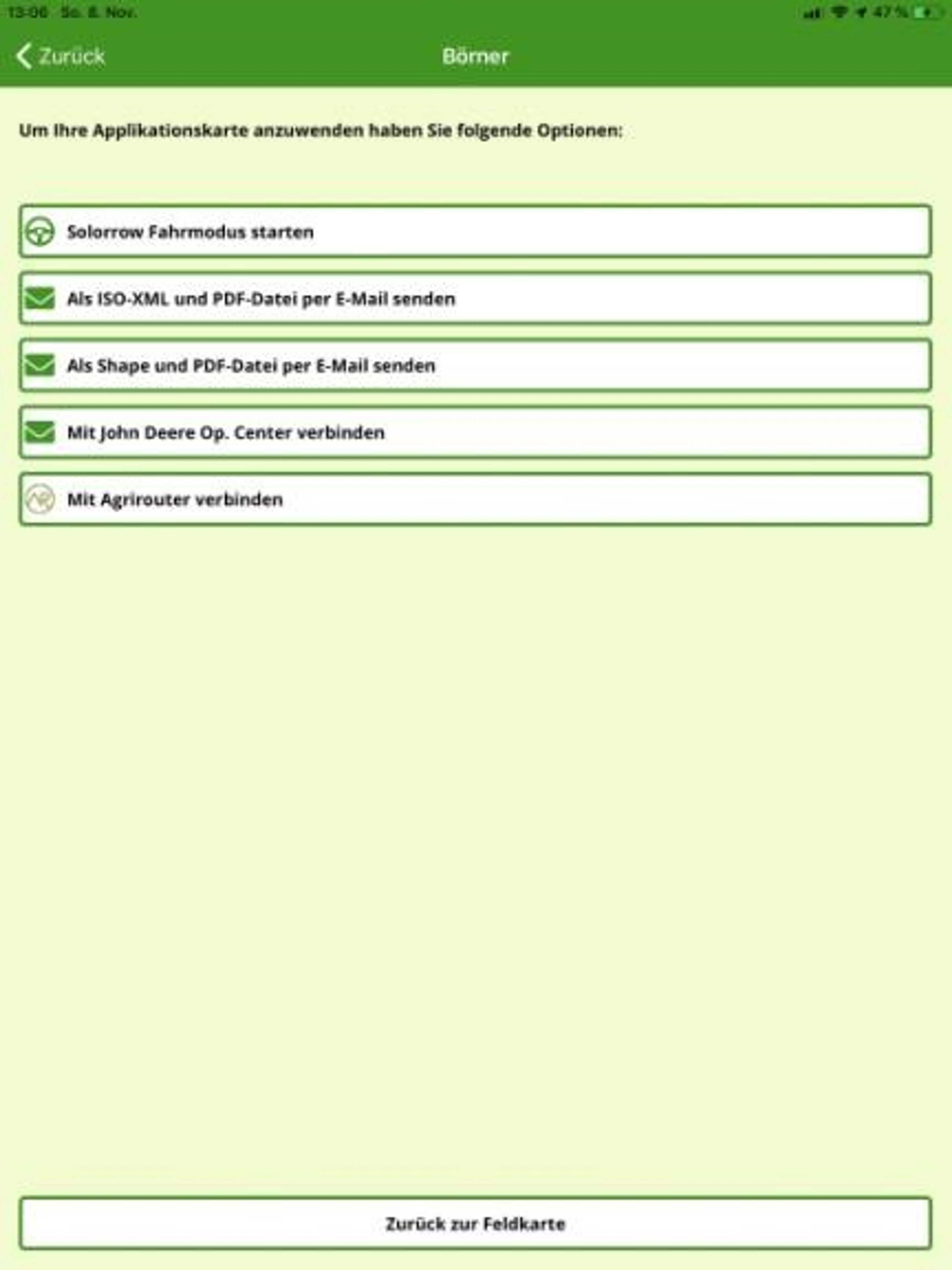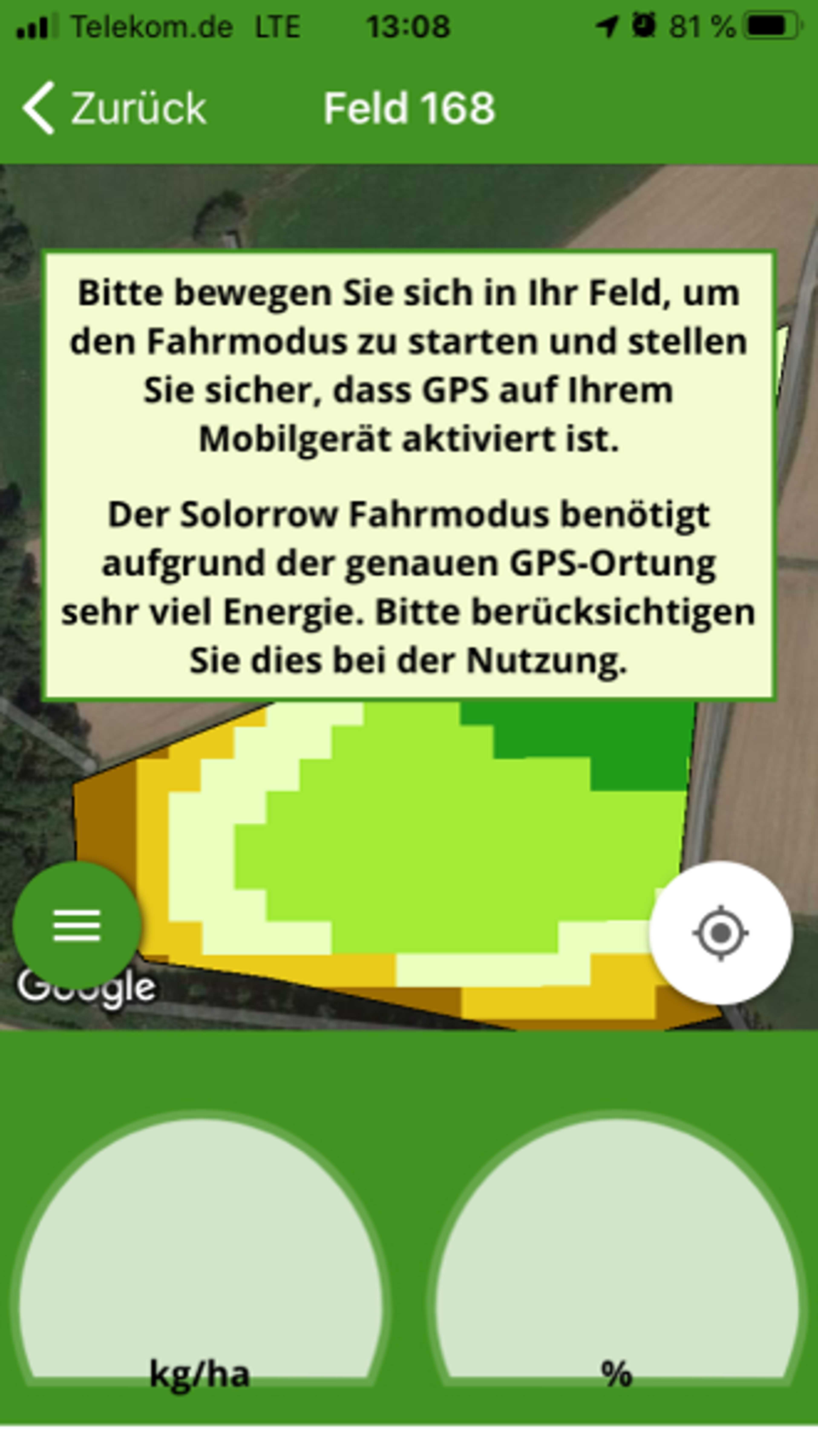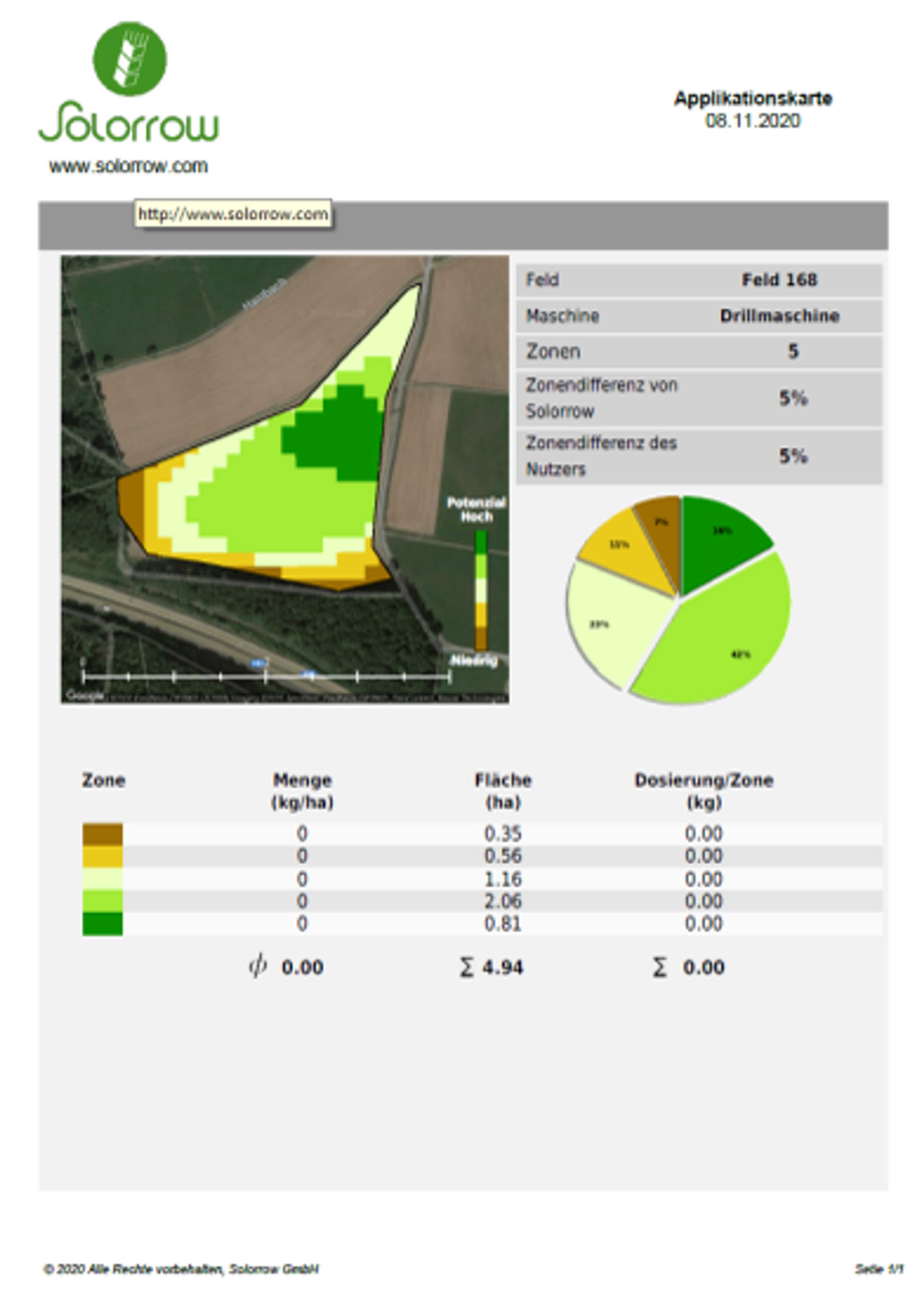 Increasing yield potential through site-specific tillage
By using Solorrow, the yield potential of the fields can be optimized, leading to an increase in profit. Through site-specific tillage, each zone of the field can be optimally supplied with fertilizer, which increases crop yield. This takes into account that zones with high growth potential require more nutrients to reach their full potential than zones with lower growth potential.
Saving operating resources through adjusted nutrient quantities
By using Solorrow, it is possible not only to increase yield potential, but also to optimize costs and the amount of material used. It is taken into account that field zones with lower growth potential do not require the same amount of nutrients as zones with high potential. By adjusting the dosage, fertilizers can be saved without jeopardizing the yield, which leads to a reduction in costs and input quantity.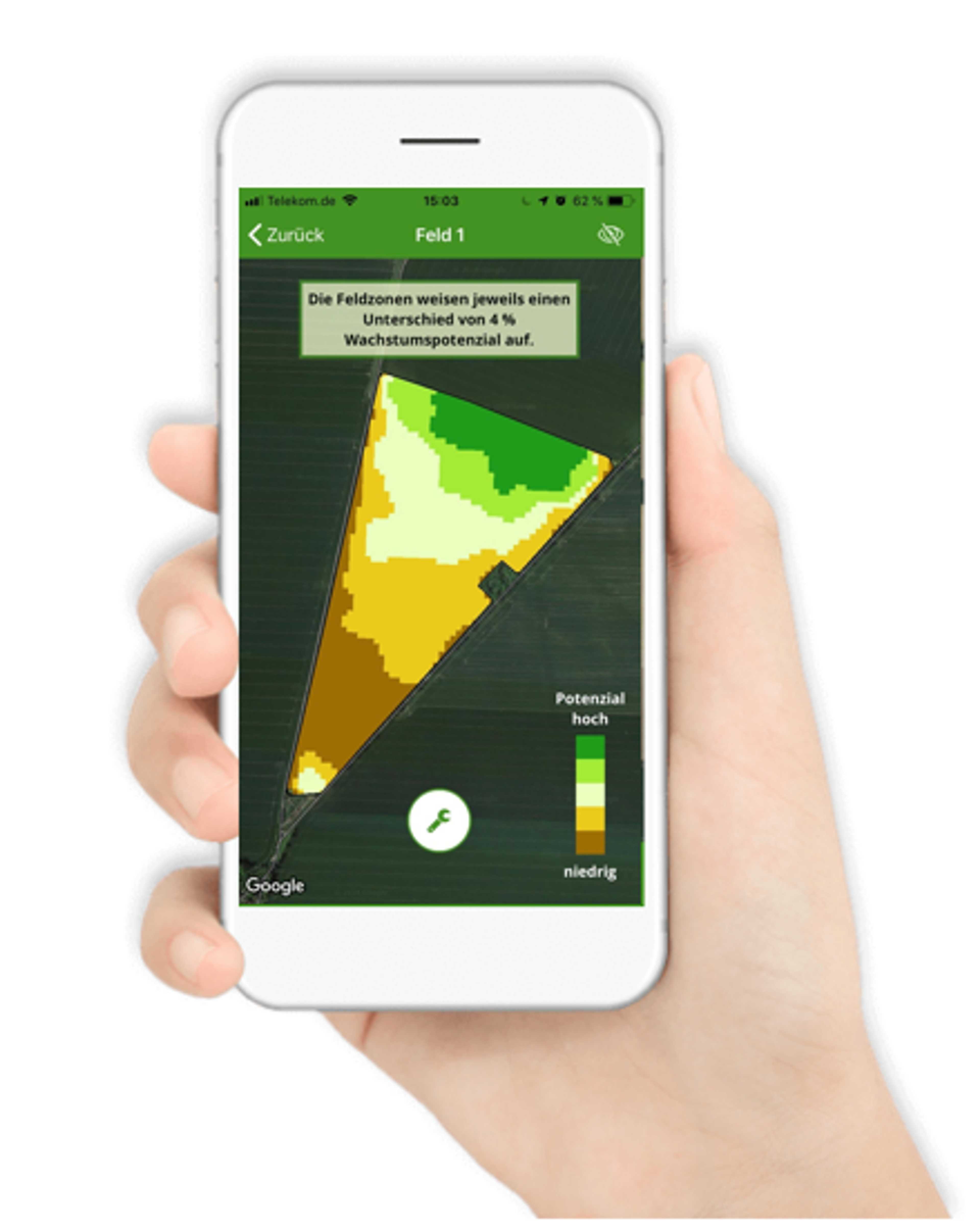 Automated documentation, in that application cards can also be saved as PDFs
Solorrow can help to speed up the documentation. When exporting the prescription map, you will receive a PDF file in the future that contains a complete overview of the field zones as well as the selected fertilizer dosage. This file can be conveniently opened on the PC, saved and printed if required.
Using historical biomass maps to identify the potential of the crop grown on.
Solorrow uses satellite imagery from the last five years to analyze where on the field biomass has grown and how much. By using a special vegetation index (NDVI), the Solorrow algorithm can detect and evaluate the biomass in the field to determine the potential regardless of the type of crop grown and the current growth phase of the plants. The field potential map is generated within seconds and can be easily viewed on a smartphone or tablet. This makes it possible to get started with Smart Farming in just a few steps.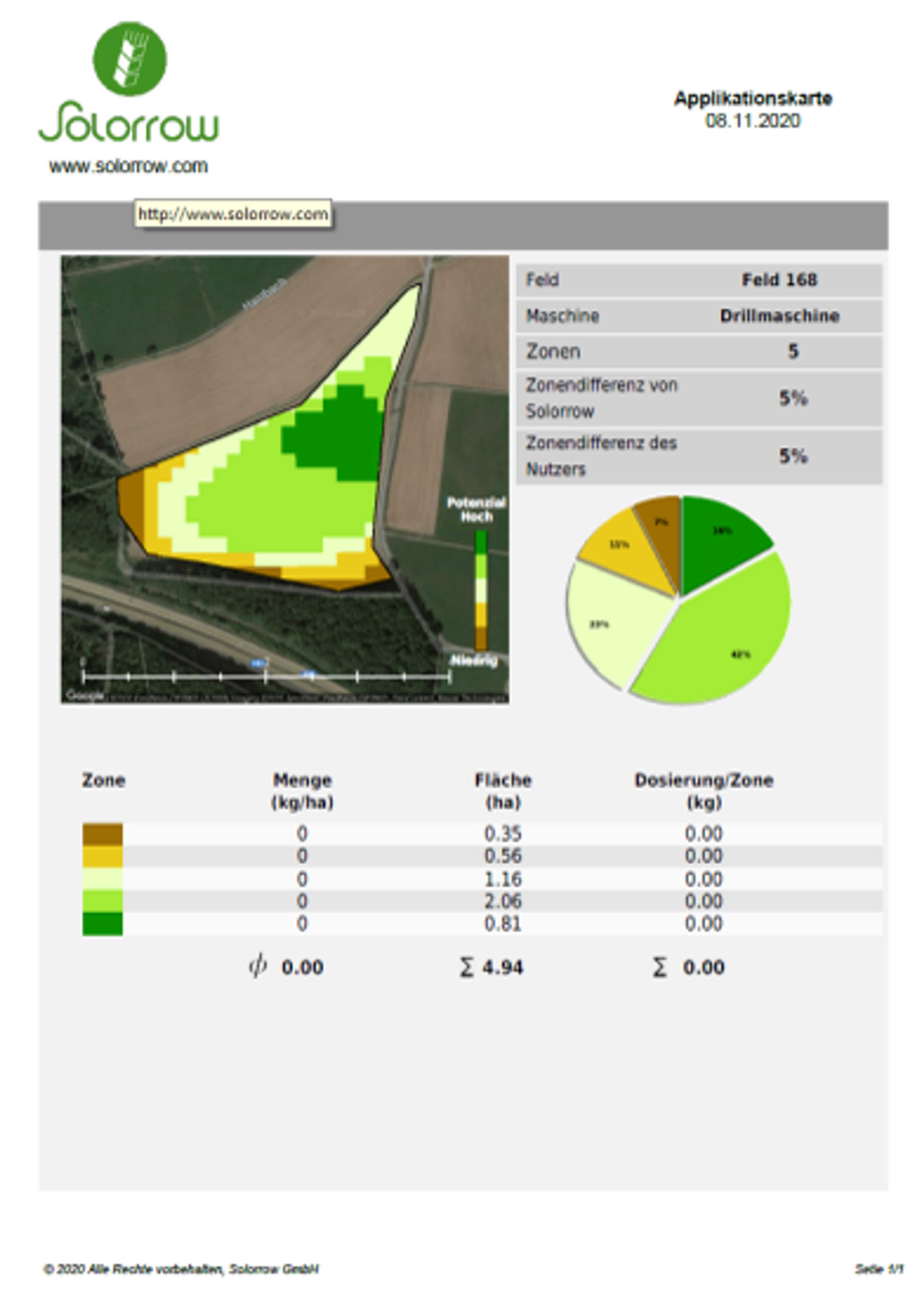 Solorrow for organic farming
Targeted seeding rate control: Adjusting seeding rates to productivity zones helps optimize the use of all available resources.
Organic fertilization and soil additives: Targeted and quantity-optimized application of e.g. manure, slurry, lime and soil improvement materials according to the productivity zones can help to even out soil quality differences and homogenize areas.
Sample soil according to Solorrow productivity zones: Solorrow drive mode allows sampling to be done by hand in the field using smartphones or tablets. Alternatively, the shape files can be sent to service providers. The analysis of Nmin, basic nutrients, pH and humus content can provide valuable guidance.
Identify soil condition: Solorrow makes it possible to identify differently productive zones of a field using the long-term NDVI index. The NDVI evaluates satellite images in terms of their vital biomass.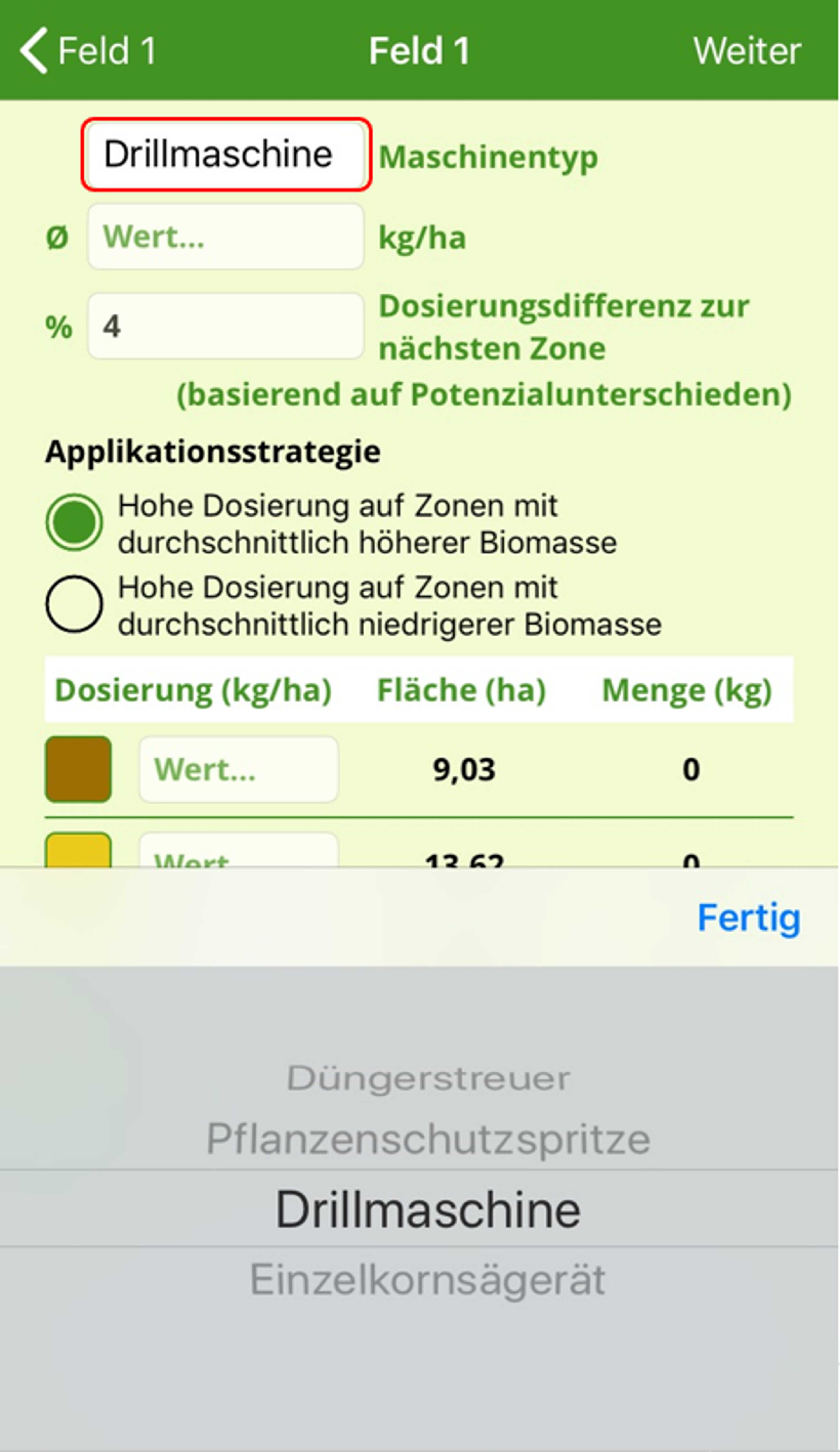 This information has been reviewed and verified by the manufacturer. All data without guarantee.
Compatibility
John Deere Operations Center
Datenintegration
via mail to any location, Agrirouter, J-D
Other subarea-specific functions
Own accounting of different data bases
Plant protection functions
Application maps for fungicides
Application maps for herbicides
Application maps for insecticides
Fertilizer functions
Fertilizer cards - basic fertilization
Fertilization maps - N fertilization
Company
---